10 Inch Monitor for Raspberry Pi 4
10 inch Raspberry Pi touch screen is a must-have choice for electronics enthusiasts. It is specially designed for Raspberry Pi 4. The chassis settings behind it can perfectly hide Raspberry Pi 4, allowing the entire body to program a tablet computer. Users can DIY various creative projects through Raspberry Pi OS, LibreELEC, Ubuntu, RetroPie, Debian-Pi-Aarch64, MacOS_Mojave, Deepin, Windows 10, and other systems.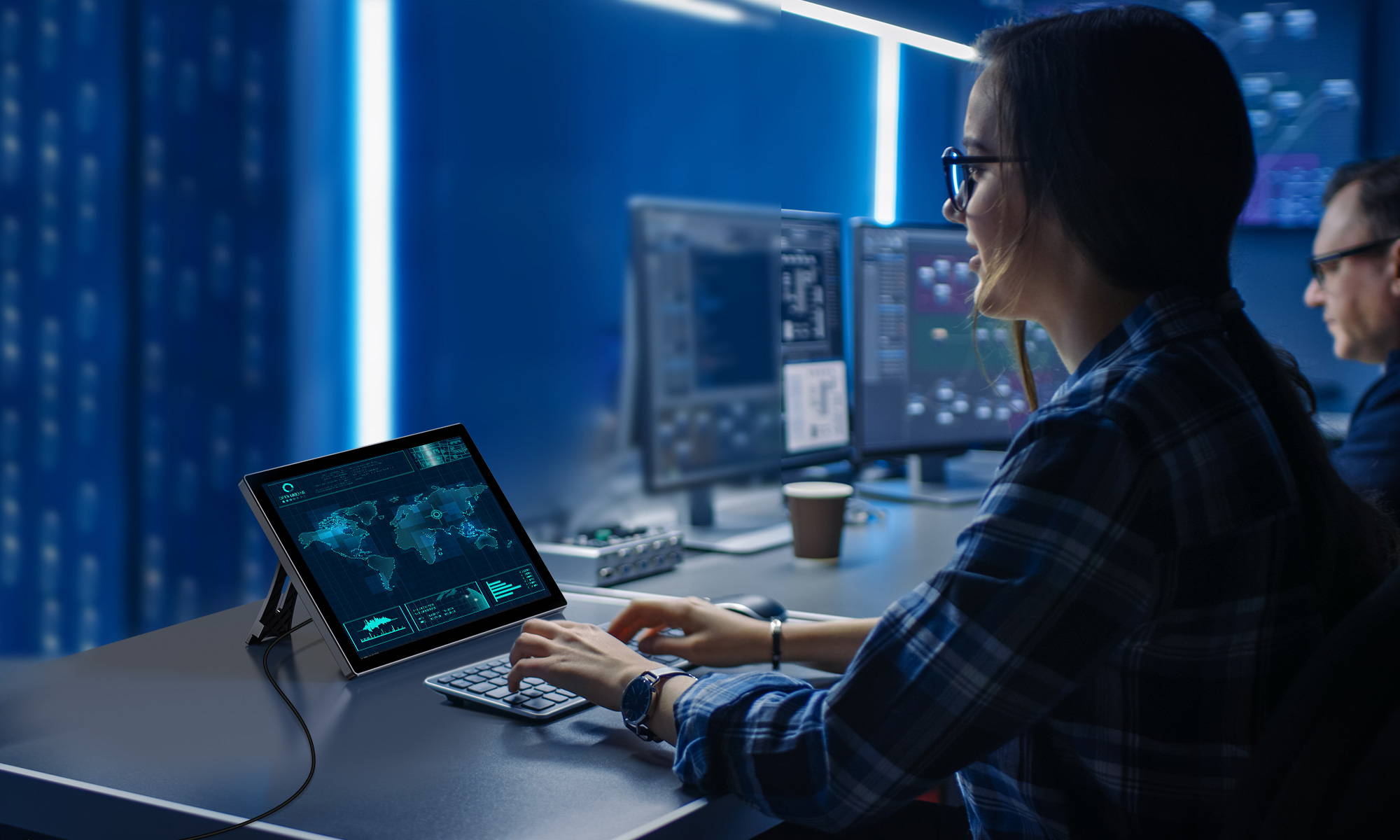 Best Engineering Display Windows
Raspberry Pi 4 combined with a 10-inch display can put the creativity of electronics enthusiasts into practice and successfully achieve project results so that creativity is no longer exhausted and unrealizable. 10 inch Raspberry Pi touch screen is not only a tool for creative expression, but also a way to achieve entertainment.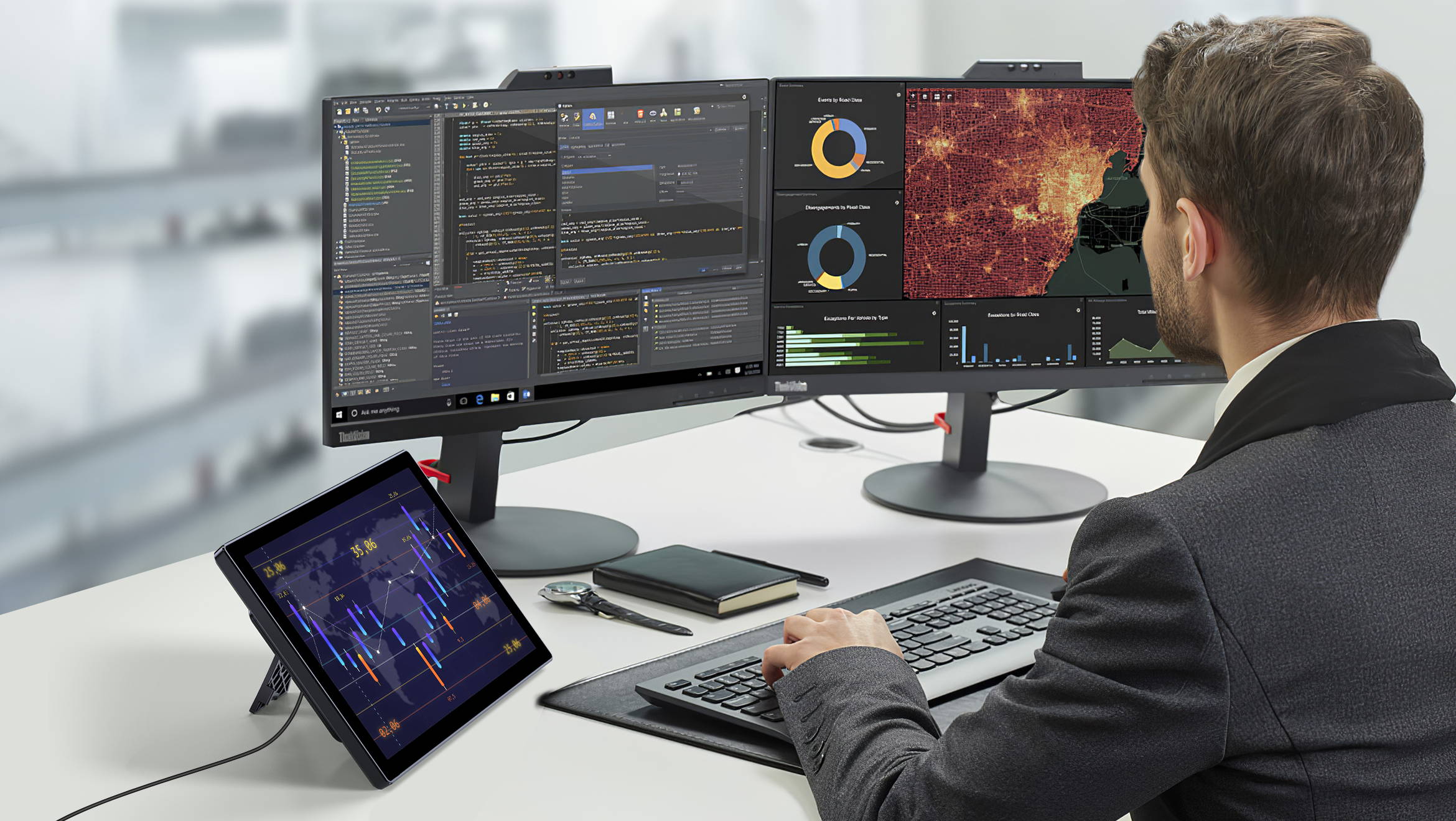 Visualize the Raspberry Pi 4
10 inch monitor for Raspberry Pi 4 provides realizable windows for creative projects, and at the same time, 10 inch Raspberry Pi touch screen can also add display windows for creative projects, so that ideas can be better displayed, and multi-window collaboration can improve project efficiency.
Get Fun from Raspberry Pi 4
The 10 inch Raspberry Pi touch screen is not only a good helper for creative projects, but also a good way for entertainment. While a program is in progress, we can use the 10 inch monitor for Raspberry Pi 4 for audio and video, let the time wait for the project to complete no longer boring.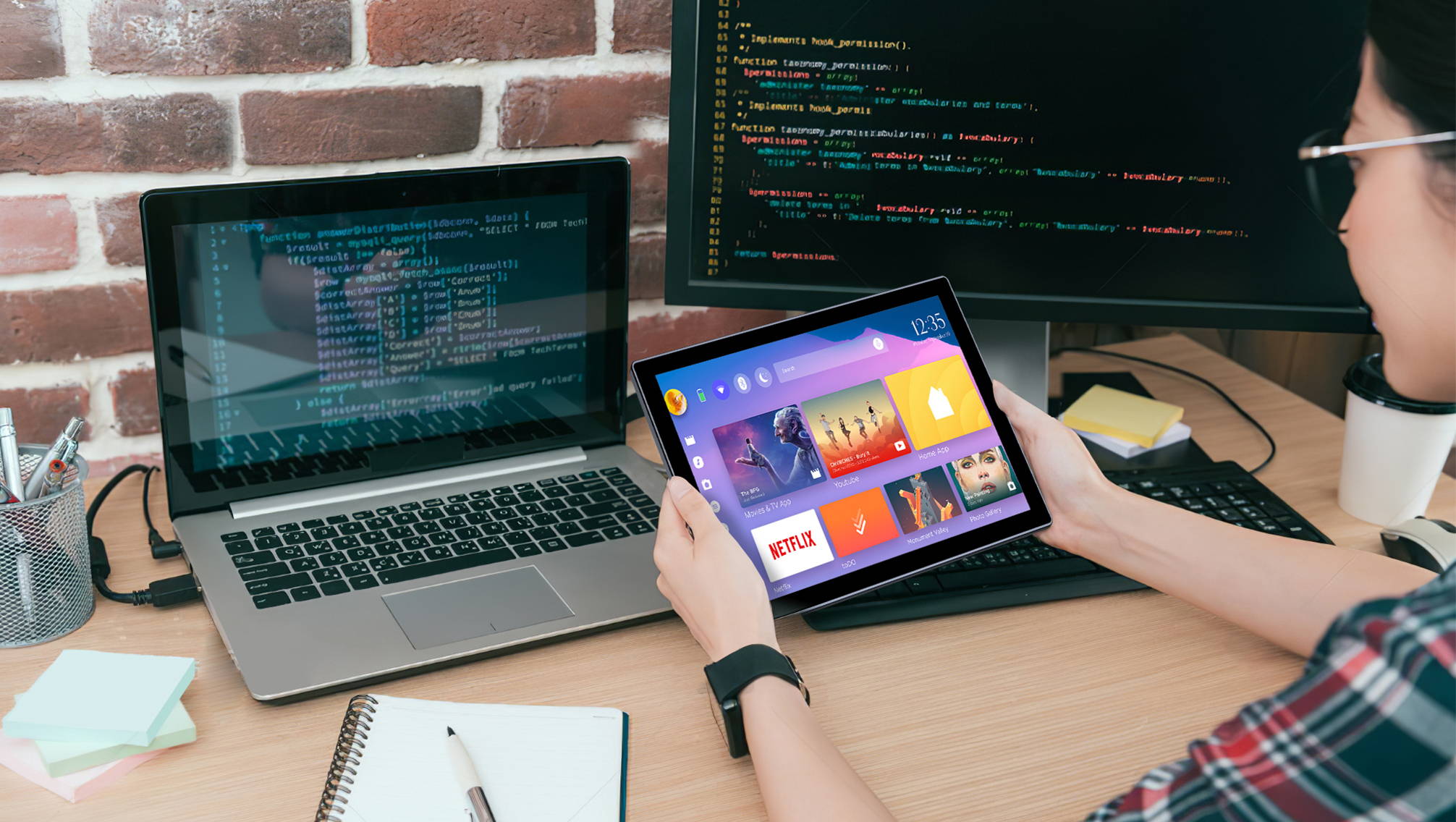 How to Connect Raspberry Pi?
For the tiny Raspberry Pi body, many users have no idea how to connect it. In fact, the Raspberry Pi is a microcomputer, and the connection principle is the same as that of a laptop or a computer.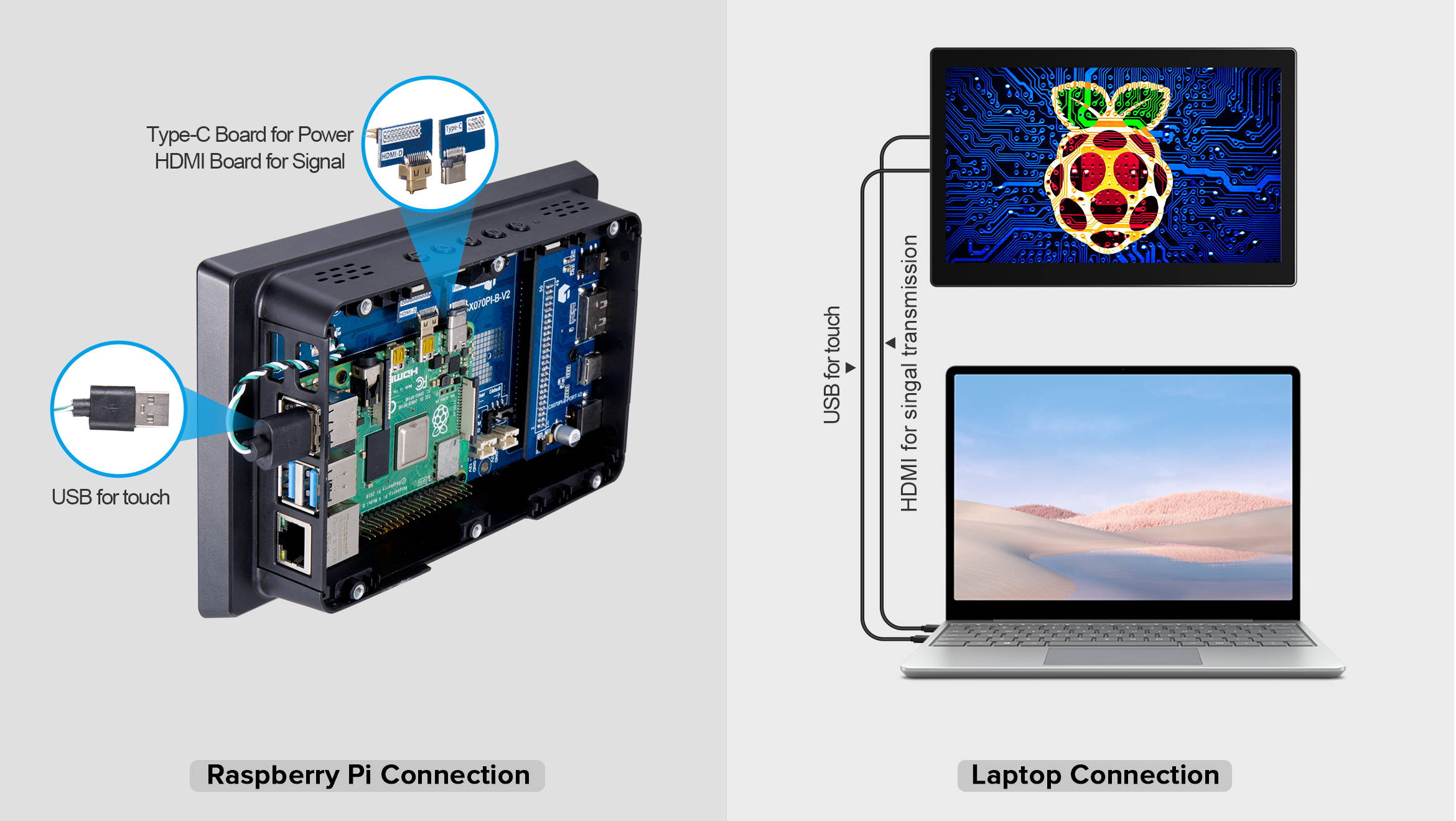 Compared to laptops, Raspberry Pi 4 is very easy to connect to the 10-inch touchscreen monitor. There is no complicated wiring method, Type-c board for power, HDMI board for signal, just need one USB cable for touch. After installation, let the display integrate with the Raspberry Pi to form a computer, and the outside looks clean and tidy.
Comes with Complete Accessories
The 10-inch touchscreen monitor contains a complete set of accessories, which can be installed and wired according to the manual. For Raspberry Pi, and other devices, such as computers, game consoles, laptops, etc., are equipped with a complete range of cables, which can be connected to compatible devices arbitrarily.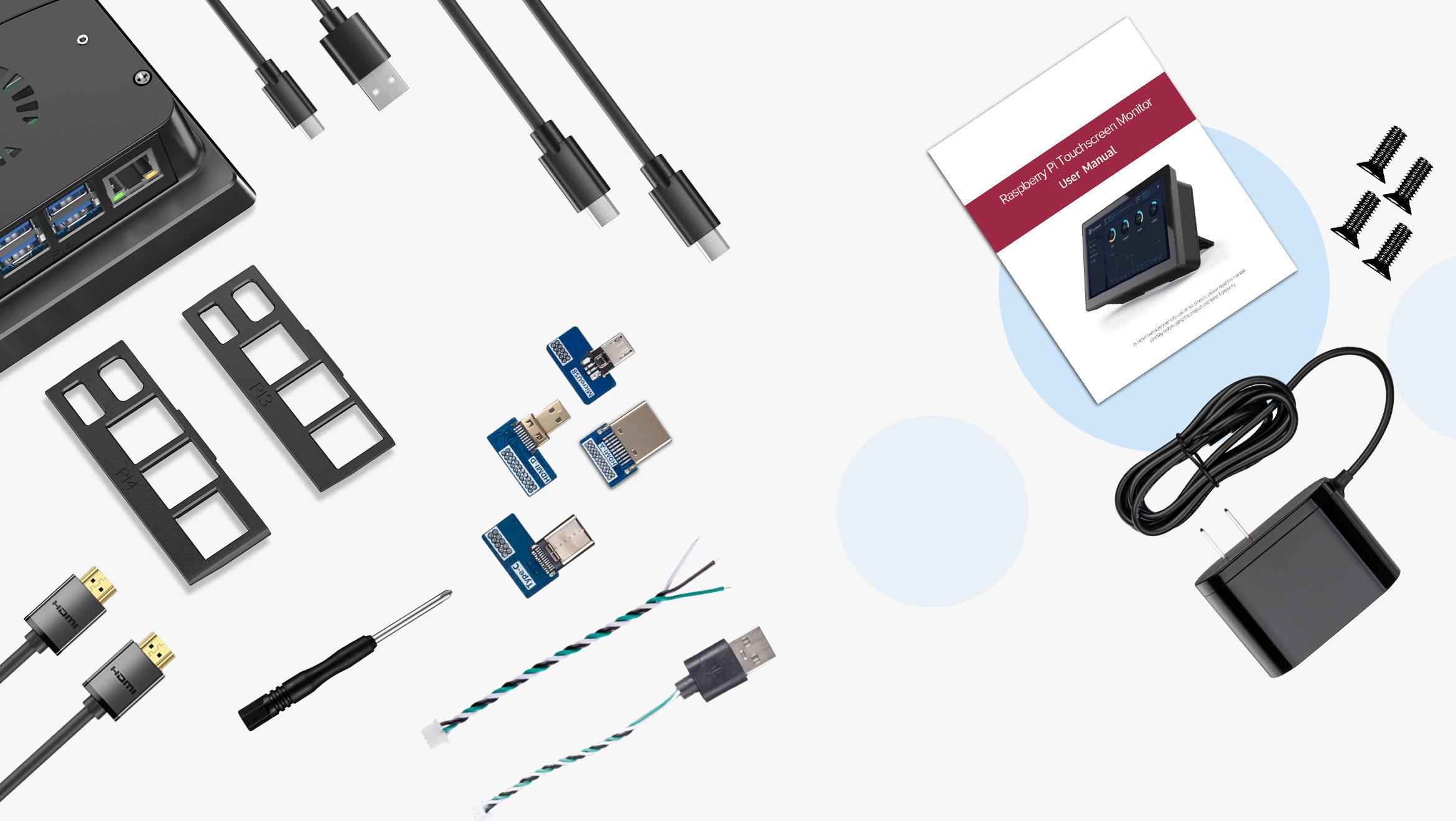 Use-oriented Thoughtful Design
With 10 inch Raspberry Pi touch screen's broad port compatibility, the 10 inch Raspberry Pi touch screen is not only suitable for Raspberry Pi 4 but also suitable for a variety of daily devices. The 10-point touch screen and VESA design bring users convenience and help improve the progress of engineering projects.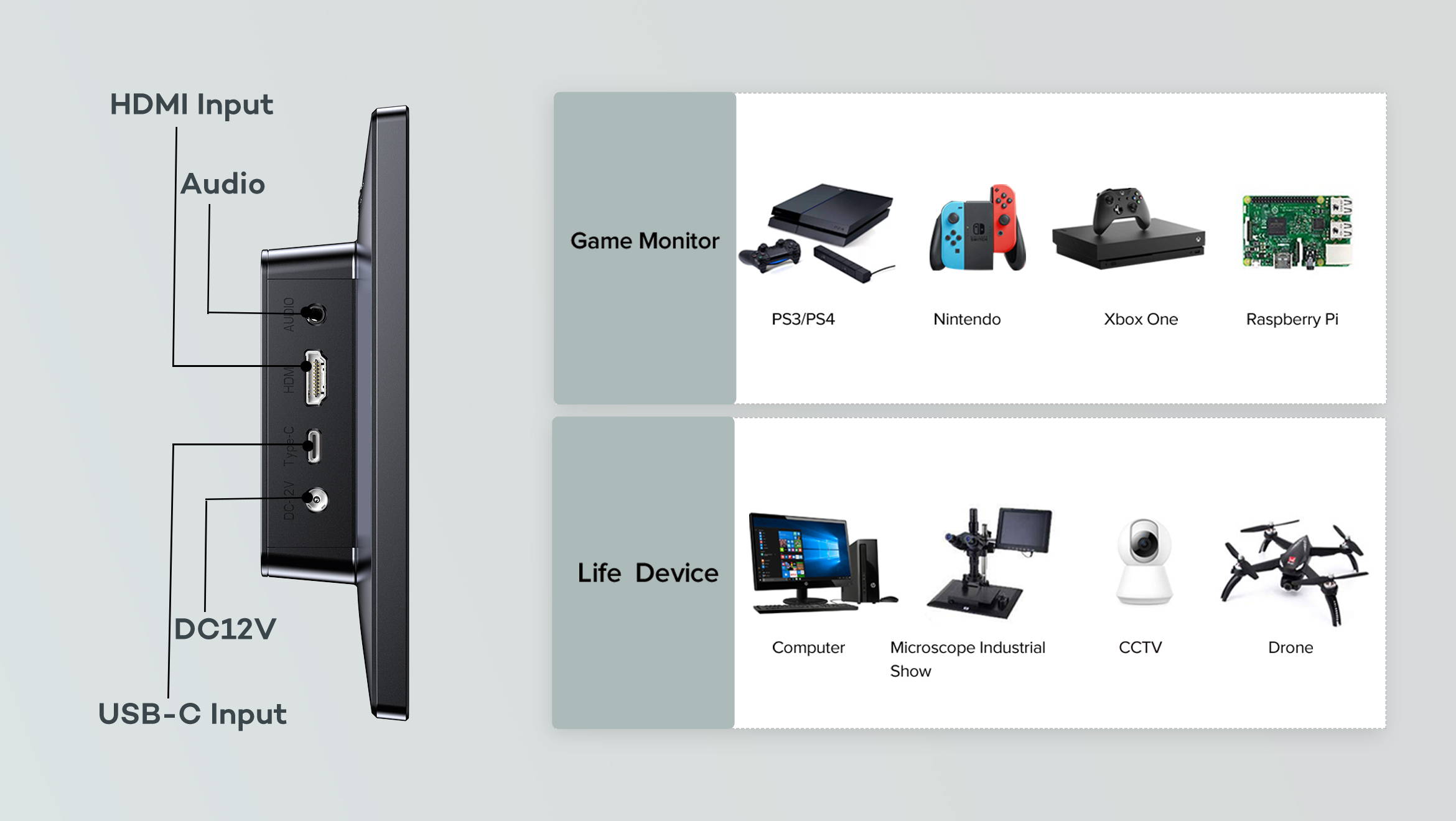 Two signal transmission ports of HDMI and full-fratured type-c are widely compatible with all devices. The multi-interface design expands the compatibility of this 10 inch Raspberry Pi touch screen, and is compatible with almost all daily devices, such as Raspberry Pi 4, Computers, Laptops, etc. 10 inch raspberry pi touch screen is especially suitable for various creative engineering projects.
This new model of 10 inch monitor for Raspberry Pi 4 has sensitive 10-point touch, which makes you use the touch function like iPad, efficiently and effectively. In addition to that, 10 inch Raspberry Pi touch screen also owns accurate touch rotation that other RPI monitors don't have. There are 2 connection of touchscreen cable. One is to use the USB cable to connect, the other is to solder the cable on the Raspberry Pi to connect. Just choose the way you want.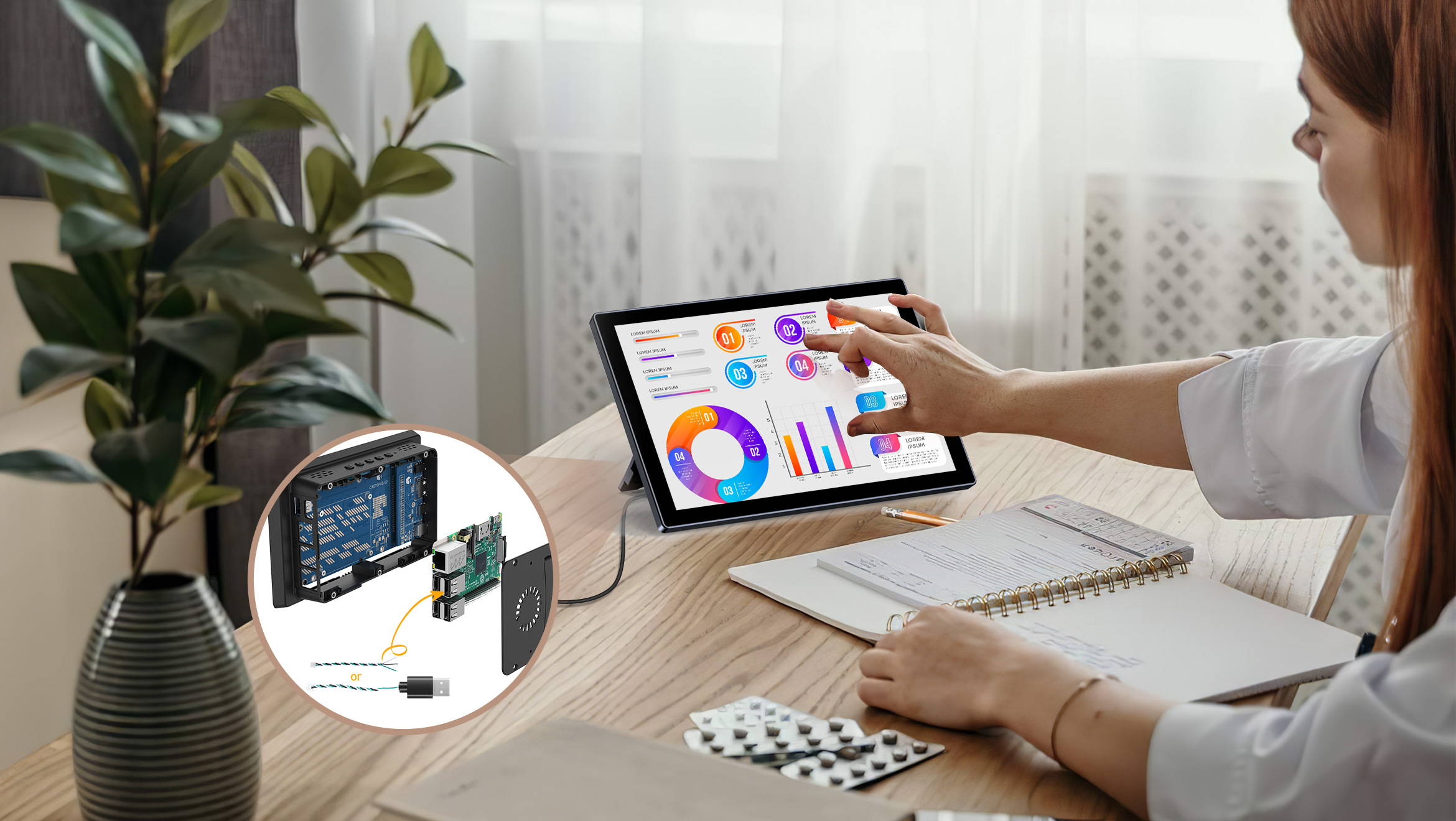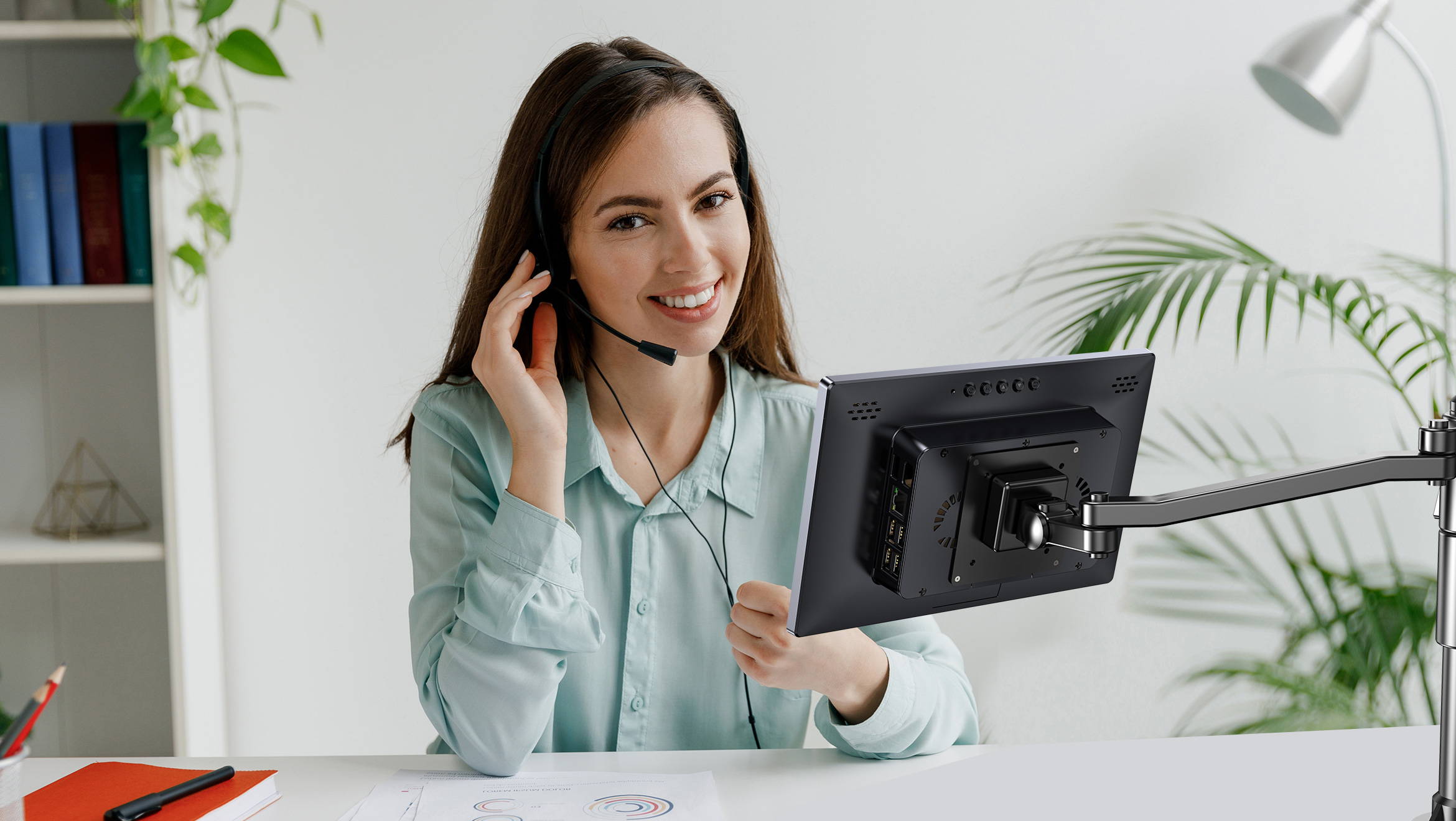 With 4 VESA holes(75*75mm@M3*6mm) on the back of the 10 inch Raspberry Pi touch screen, you can mount this 10 inch monitor for Raspberry Pi 4 on the desk or on the wall, which can make your desk looks tidy, so you can leave more space to put more device on the desk.
Powerful Applications in Various Fields
10 inch monitor for Raspberry Pi 4 not only provides convenience for creative enthusiasts, but also plays a vital role in life, ranging from engineering projects to home safety, 10 inch monitor for Raspberry Pi 4 has penetrated into all aspects of life. Provide services and convenience for all aspects.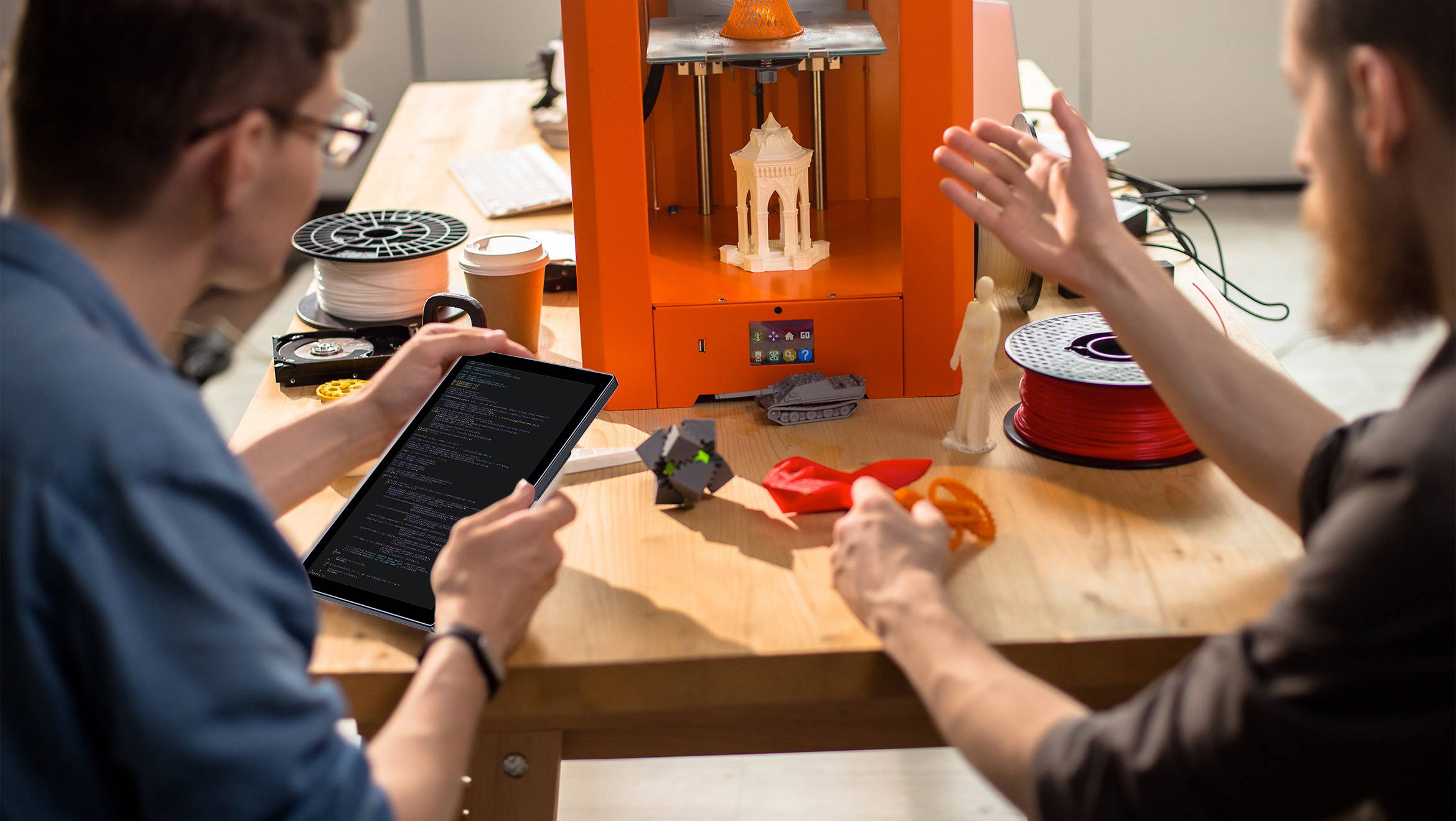 Real-time Monitoring of 3D Printing Process
The application of 10 inch monitor for Raspberry Pi 4 in the 3D field is also gradually increasing. 10 inch monitor for Raspberry Pi 4 can display the status information of the 3D printer, such as printing progress, temperature, speed, etc. This is very convenient for the user and can avoid the frequent operation of the computer and improve work efficiency.
Restaurant Order
Assistant
The 10-inch portable display is relatively small and easy to install. It can be installed near the dashboard, on the roof, behind the seat back, or even on the sun visor. Entertainment such as DVD and MP3 can be adjusted independently via an external 10 inch Raspberry Pi 4 monitor without interfering with the GPS on the car display.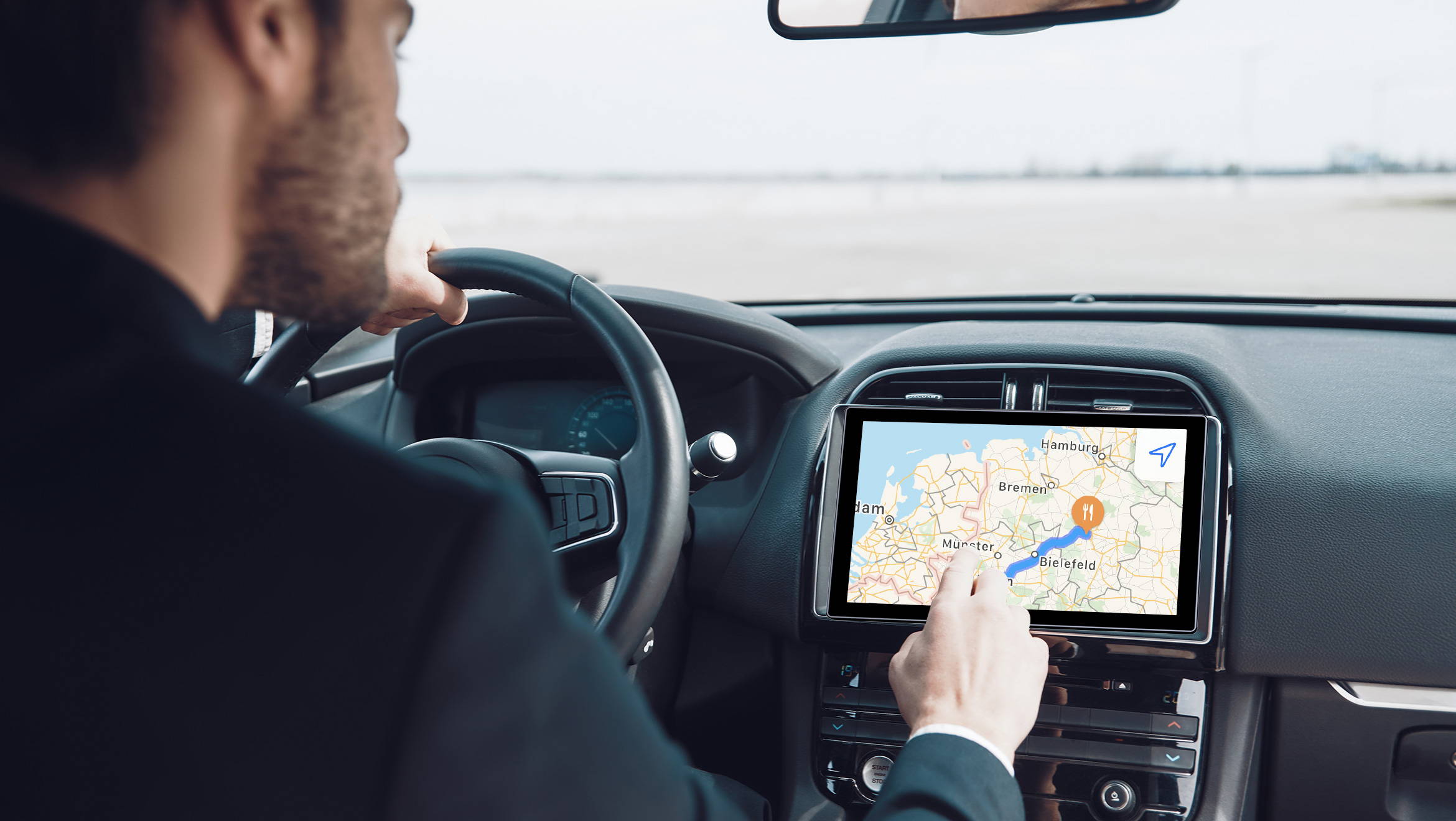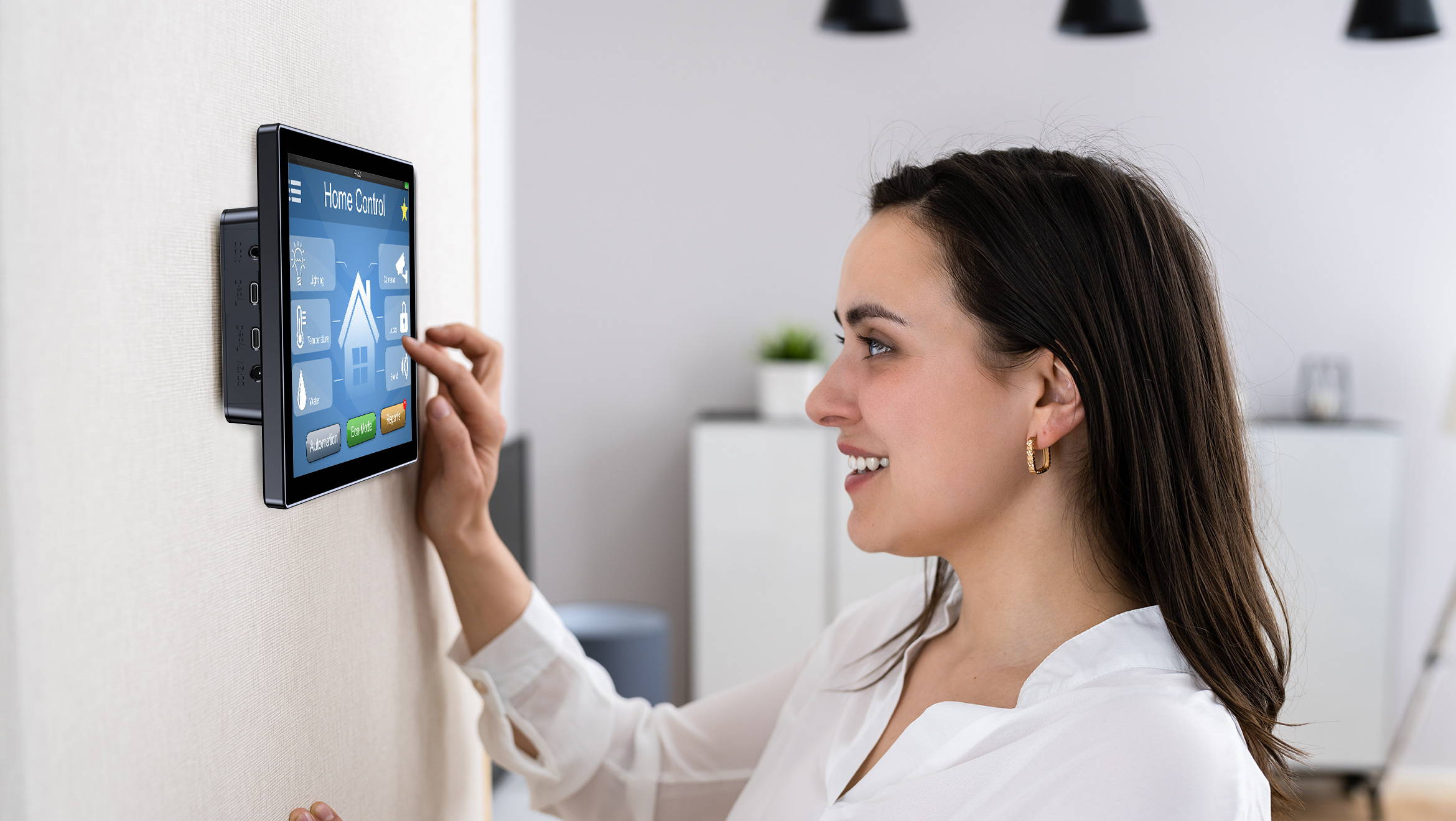 Escort for Residential Security
Connecting a 10 inch monitor for Raspberry Pi 4 to the home surveillance camera can monitor the outdoor environment around the clock. 10 inch monitor for Raspberry Pi 4 providing 100% protection for residential security.
Multiple Design in One Body
Even with only a 10.1-inch body, the 10 inch monitor for Raspberry Pi 4 also has a variety of portable designs, which not only reduce the pressure of using the device from the inside, but also increase the convenience of use from the outside experience and enhance the user experience.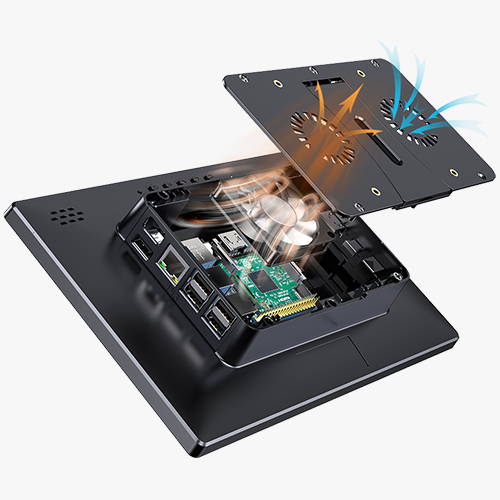 This raspberry pi touchscreen monitor all in one machine is built in 2 fans to get a great control of temperature and make your raspberry pi be cool so that you can use it smoother.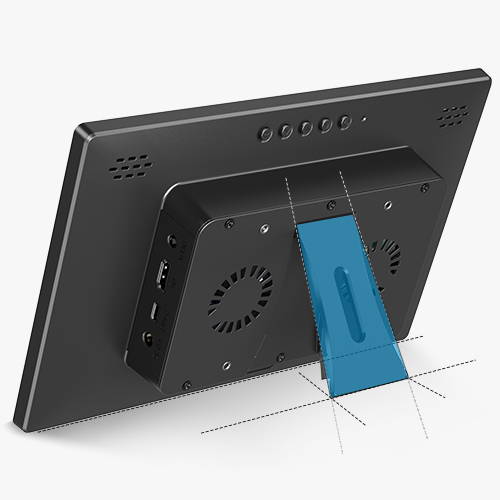 The stand is adjustable from 15° to 50°, which can meet your needs of different angels, make you work or study more comfortable.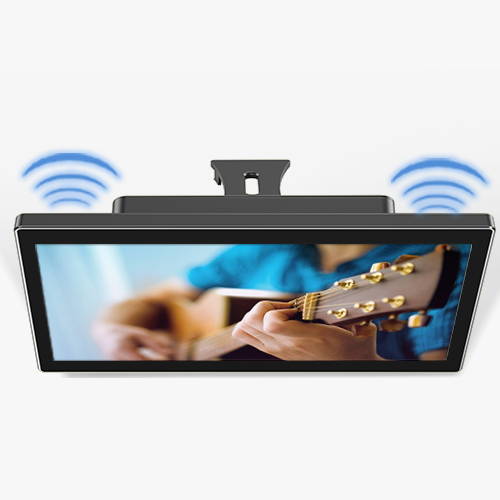 With 2 speakers on the top of the raspberry pi touchscreen case, you can enjoy the good sound with just one machine and don't need to connect to an external one.
More Powerful
Beyond Your Imagination



1.37lbs (0.62kg) FeatherLike


Shipping 2-7 days from oversea warehouse or 15-25 days by international express.
Gain peace of mind with support in 24 hours and 2-Year Warranty
Take it home and enjoy them with no hesitate. Contact us within 30 calendar days for returns without hassle.
Shoppay is availble for 4 interest-free payments.
Join us on Instagram, share your set up and tag us, win discount or even cash back!