An UOLED Cinema in Your Hands
This groundbreaking 4k oled monitor uses a unique UOLED technology with superb picture quality integration. Compared to LCD monitors, UOLED screen can reduce harmful blue light by up to 70%. An ultra-light, ultra-thin design and rich connectivity make OLED monitor your perfect mobile companion.
Productivity Anytime, Anywhere
Extends collaboration capabilities beyond the limits of online meetings and screen sharing programs. 940g (2.2lbs) ultra-light weight, 6.8mm (0.27inch) slim design and rich connectivity make groundbreaking 4k mobile laptop case your first choice. Now you can expand your second touch 4k monitor at the office, at home, in the coffee shop, on the go, etc. Or enjoy leisure time by streaming video or playing with 4k OLED portable monitor.
Great Improvement in Quality of Life
UOLED delivers superior color Performance, up to 100,000:1 makes model O stand out instantly, making the picture more vivid. The self-illuminating light source design gives the display the advantage in image quality, not only can present the most extreme black, but also power saving effect is better.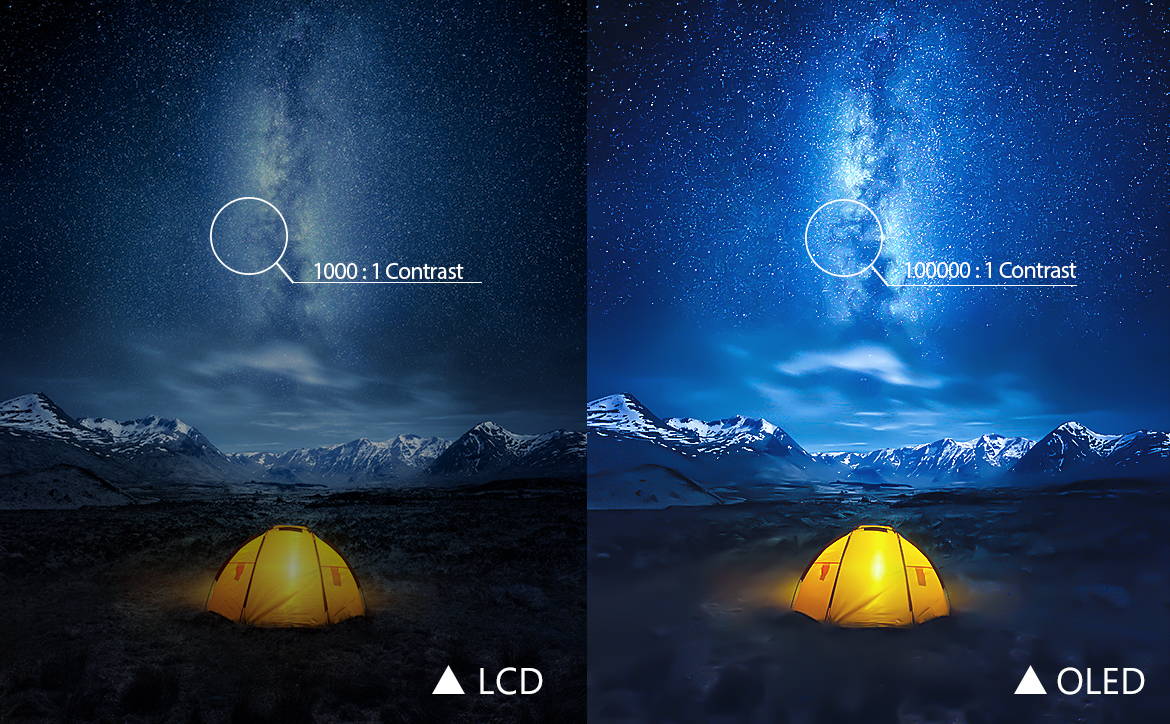 Excellent performance to run large programs without pressure. No need for any driver, no need for any mobile APP application, just connect your device to it and you can easily enjoy your second screen. OLED monitor
is a rare choice for designers, gamers and engineers.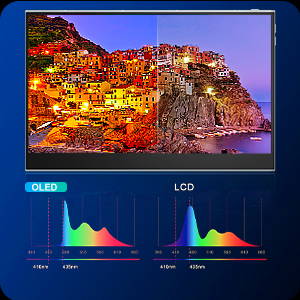 Long-term work and reading will not cause eye fatigue due to the lastes UPERFECT unique Ucare technology, the radiation of blue light is greatly reduced, and no flicker.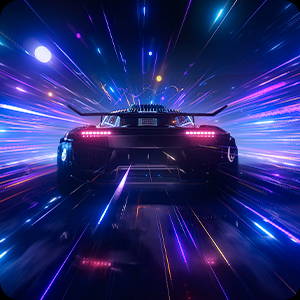 With a 1ms response time and 60hz refresh rate. OLED gaming monitor can display blur-free animations and fast-motion content, which can make you experience ultra-high-speed video and game content smoothly.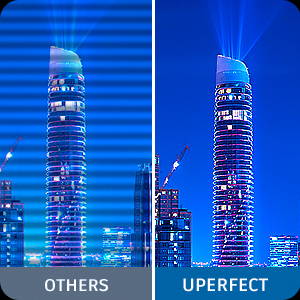 Organic LED has the best picture quality display of 4K 3840*2160. The large viewing angle of 178° can see the content of the portable monitor from all angles.
Captivating colors and crisp OLED HDR feature streaming capacity create an immersive viewing experience. No drivers or apps required, desktop starts instantly. Suitable for students, designers, photographers, filmers, streamers, gamers, etc. Whatever you want, model O will display what you need.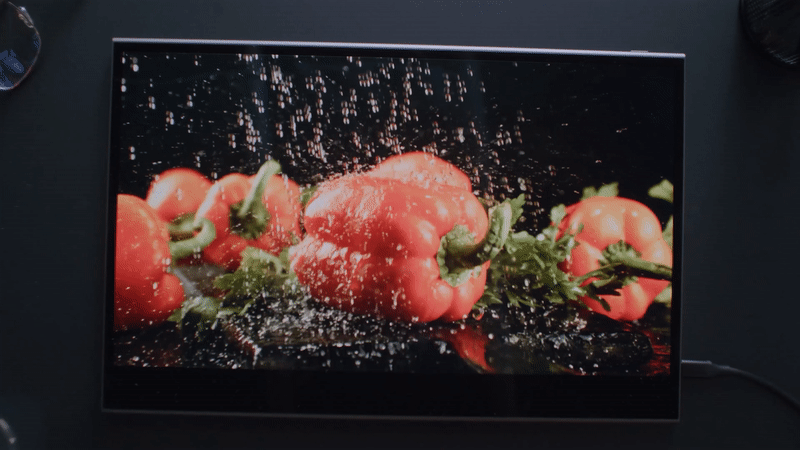 The mobile 4K OLED monitor magnifies every detail in its ultra-high-definition resolution, bringing the ultimate experience to movies, games, work, and more. Adjustable brightness make you can work and play anytime, anywhere with slim steam deck monitors.
Model O has 100% DCI-P3 1.07B (10Bit) covers more red and green which is widely used in digital movies thereby ensuring that your MacBook, Mac, or Notebook can restore color perfectly during a video stream. 4k OLED monitor is the favorite of gamers, photographers, designer, other professionals, etc.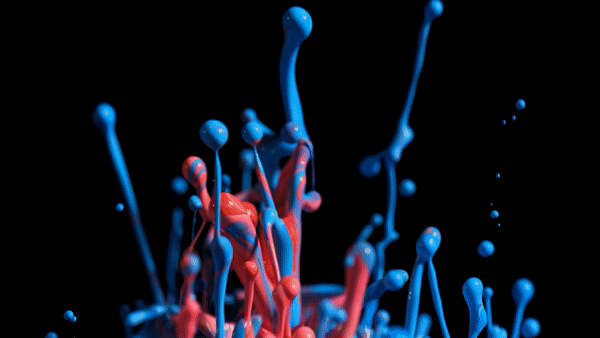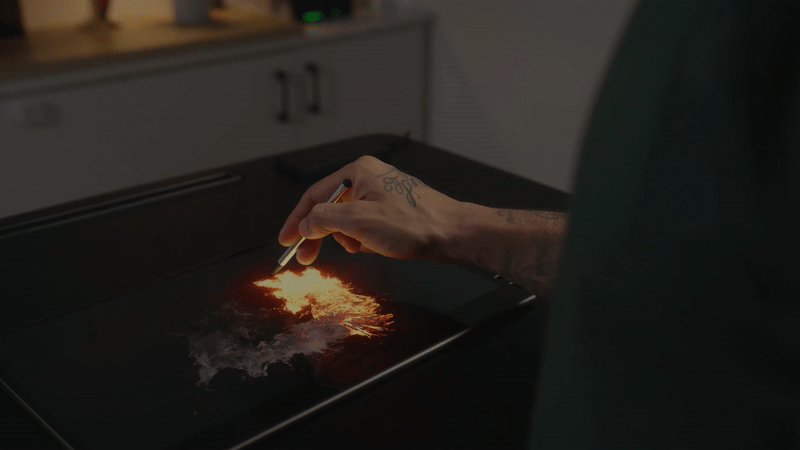 The 10-point touch monitor allows your fingertips to experience the novel experience brought by free sliding on 4K OLED portable monitors. The model O supports 10-point capacitive multi-touch input for Windows, Linux, and what's more, Mac OS.
Note: Due to system compatibility, Mac OS only supports one-point touch screen
With its excellent appearance and complete functions, the 15.6-inch portable display can be used in all scenes that require a display without being limited by the scene. It has abundant ports and is compatible with most devices on the market.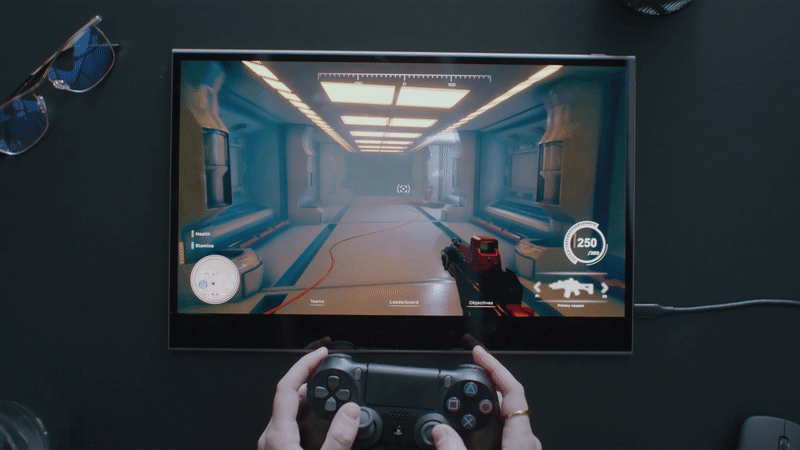 Joyful experience brought by the game
With a response speed of 1ms, the 15.6-inch portable display is perfect for various gaming devices, mobile games and end-games, magnifying the details of the screen content and improving the game winning rate.
A Must-have for Content Creation
4K high resolution and 100% DCI-P3 high color gamut are an irresistible temptation for designers. The 15.6-inch display can improve video and graphic creation efficiency, and allow designers to create better content and inspire creative inspiration.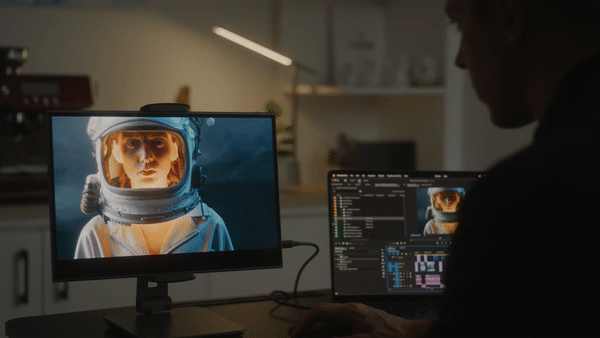 Do you annoy with 4K OLED monitor cannot switch the display direction? You can adjust the display direction of the screen through desktop settings to better display the screen content. OLED gaming monitor brings great convenience to work and life.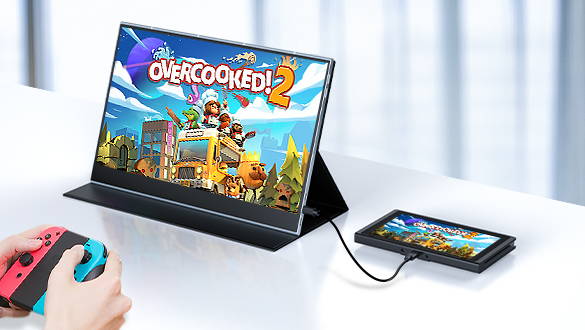 Great for viewing documents, books or websites, games,APPs, and more. External portable 4k OLED monitor can be carried to sofas, desks, bedsides, cafes, offices, hotels, cars, etc. use.
Great for PPT, Excel, Word, Games, Movies, TV, etc. Mobile 4K OLED gaming monitor is a best choice for students, teachers, business people, tourists, designers, etc.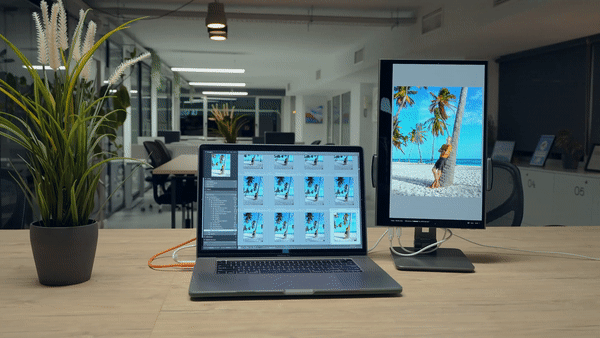 One Device For A Universal Solution
The mobile 4k OLED portable monitor has three user modes. Through the type C and mini HDMI interface. OLED gaming monitor can be connected to a laptop, computer, phone, PS4, PS5, Xbox, Switch, game, tablet, MacBook, camera, DVD, etc.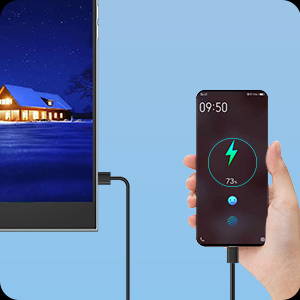 Model O built-in 10,000mAh large-capacity battery, charging time is about 3-4 hours, when fully charged, the battery life is about 3-4 hours.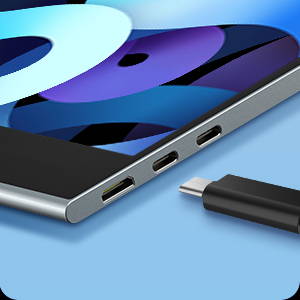 One type-c cable can realize various USB C equipment connection, can transmit signal and charge at the same time.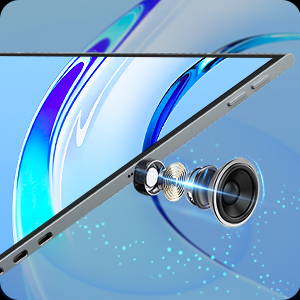 The dual integrated speaker combines screen performance with stereo sound for an immersive experience without external source device.
More Powerful
Than You Can Imagine


6.8mm (0.27inch) Ultra Thin Design


100% DCI-P3 Brilliant Colors
USB-C & mini HDMI Connections

Shipping 2-7 days from oversea warehouse or 15-25 days by international express.
Gain peace of mind with support in 24 hours and 2-Year Warranty
Take it home and enjoy them with no hesitate. Contact us within 30 calendar days for returns without hassle.
Shop Pay is availble for 4 interest-free payments.
Join us on Instagram, share your set up and tag us, win discount or even cash back!