17.3 Inch 4K Portable Camera Monitor
Enjoy every detail of artwork on the UHD (3840×2160) screen of the 17.3" (4K). Turn the video camera screen into a big screen. See more in-depth details on the big screen, refine the details of the picture to every corner of the picture, and there will be no visual blind spots.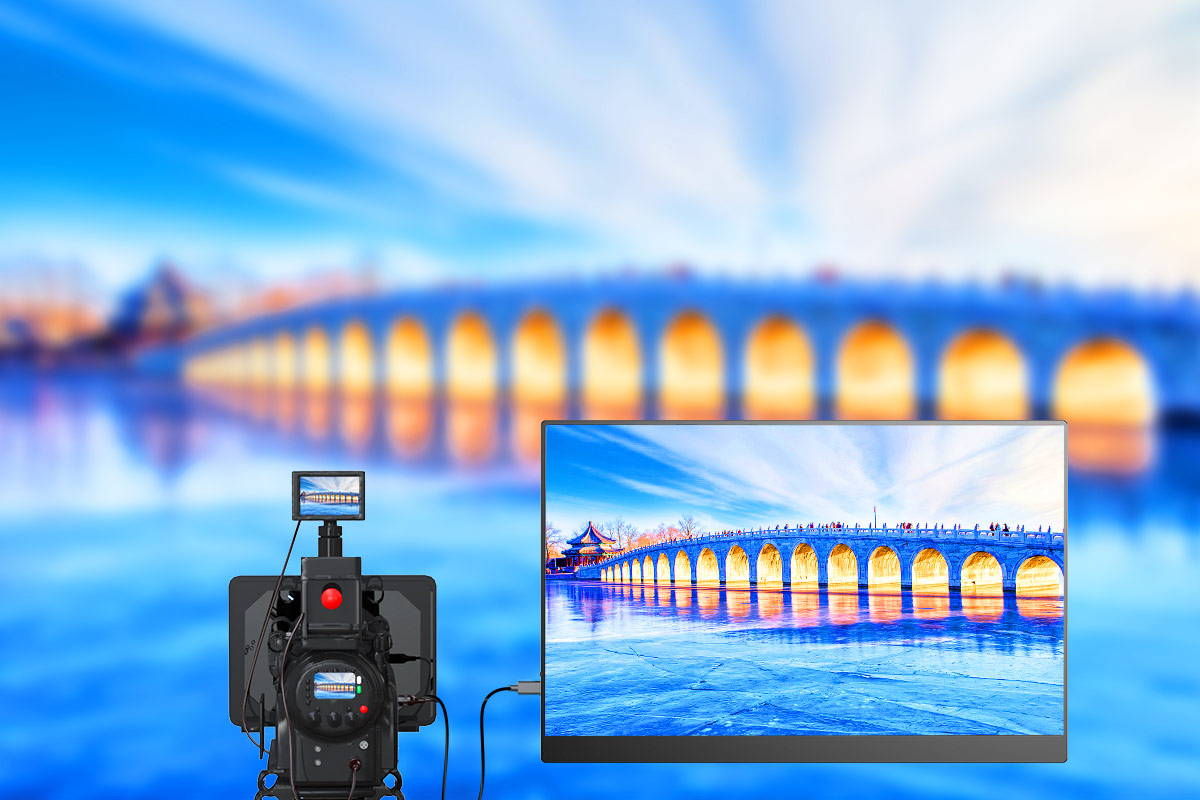 Creation in High Efficiency
4K UHD portable camera monitor not only enhances productivity but also has more convenient design for use. VESA design can make the display more stable. In addition, 17.3-inch 4k camera monitor is only 0.99 kg (2.18 lbs), which can be put in a bag and taken with it for video shooting, 17.3-inch external camera monitor will not add a lot of burden to the bag.
Most Productive Camera Helper
Adding an additional 4k portable camera monitor to a camera, user can monitor the shooting screen in real time on the 17.3-inch 4k camera monitor, In this way, the shooting efficiency can be improved, more shooting details can be noticed, and the shooting quality can be improved.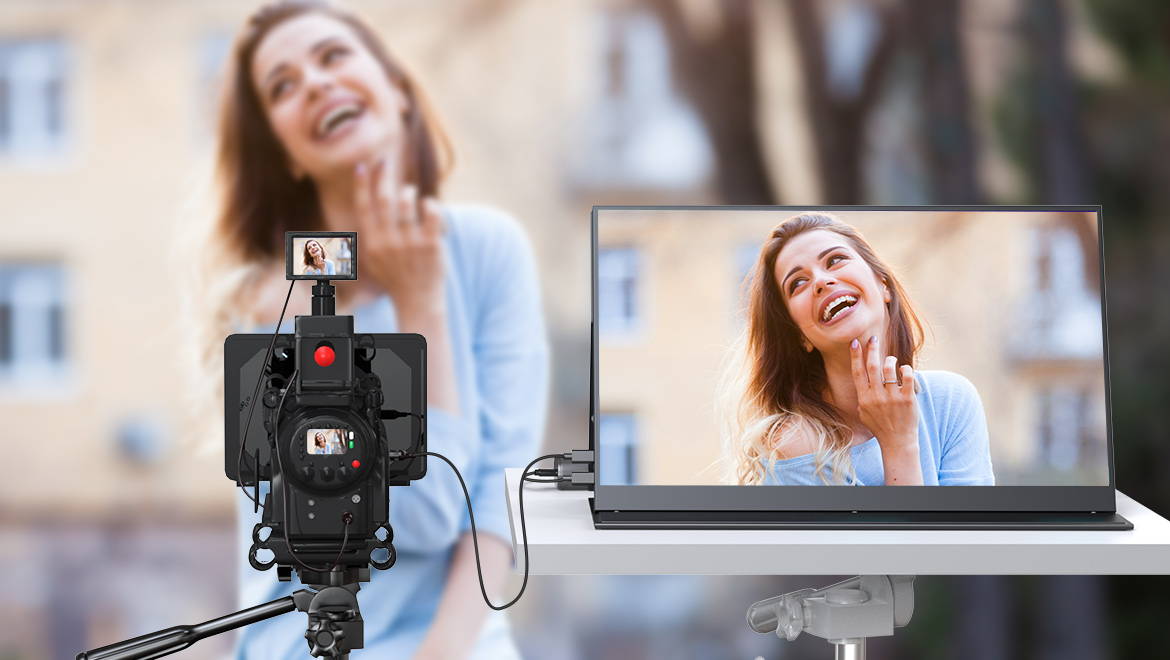 Dual-screen collaboration can increase productivity and workflow efficiency, video editors can have multiple windows and applications open simultaneously, allowing them to easily switch between tasks and tools. UPERFECT 4k video monitor for photo editing and video editing experience can lead to the better-quality output.
Unleashing Creativity Anywhere
4K UHD portable camera monitor not only enhance productivity, but also has more

convenient

design for use. VESA design can make the display more stable. In addition, 17.3-inch photography monitor is only 0.99 kg (2.18 lbs), can be put it in bag and take with 4k camera monitor for video shooting, it will not add a lot of burden to bag.
There are four VESA holes on the back of the 4K portable camera monitor, which can be installed on the wall or desktop to save more desktop space.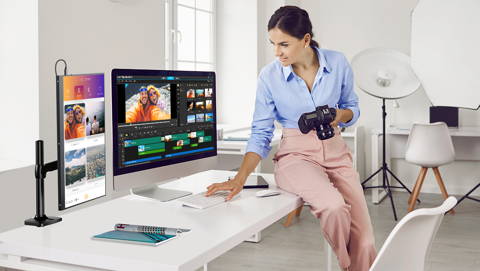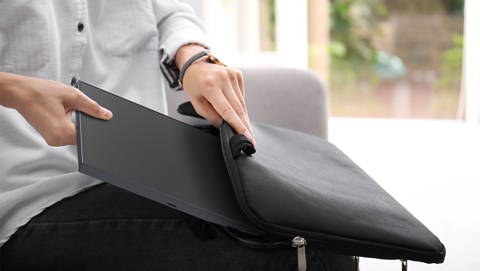 17.3-inch external camera screen weighs only 0.99 kg (2.18 lbs). 4k external camera monitor can be put in bags and worked outdoors anytime. This is undoubtedly a great temptation for creators.
Enjoy Contents in Vivid Detail
4K is no longer just for TVs, laptop, phone, and so on. Now users can enjoy a great 4K video experience on video camera by portable camera monitor. Impress every frame with sharp and colorful presentations that deliver incredible pirture detail and make video shooting even easier.
Immerse in Various Colors
UPERFECT 17.3" 4K portable camera monitor provides a stunning 100% sRGB color gamut and 1500:1 contrast ratio. Combining 16.7M colors, the 4K screen will bring users to a world saturated with color and sharpened to refreshing clarity.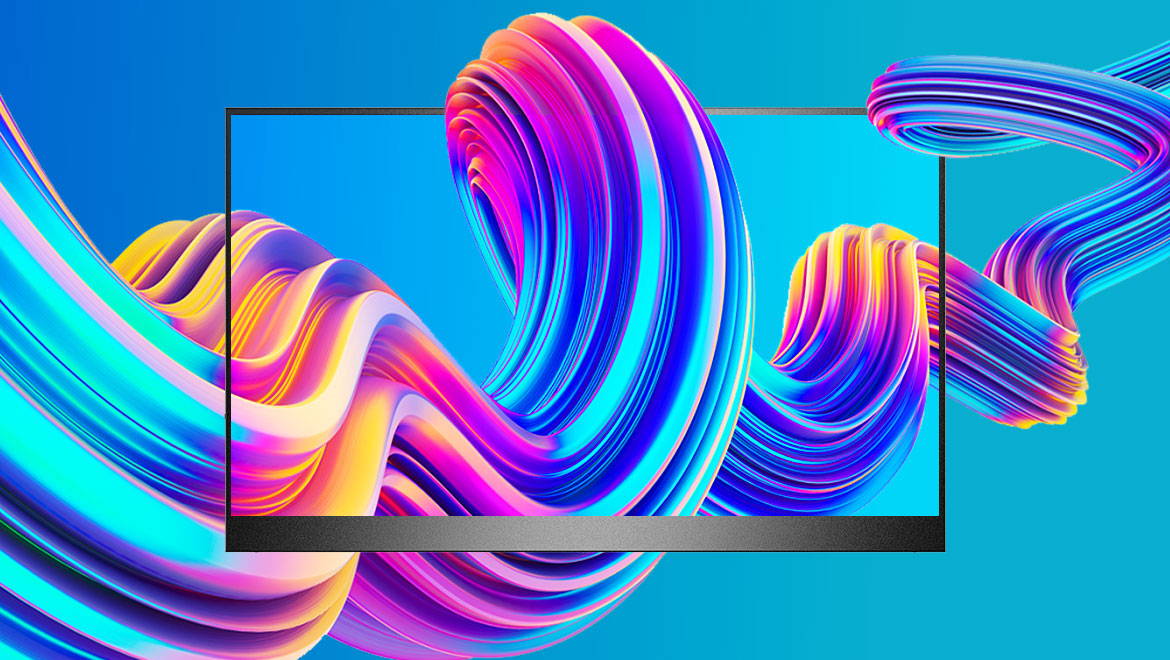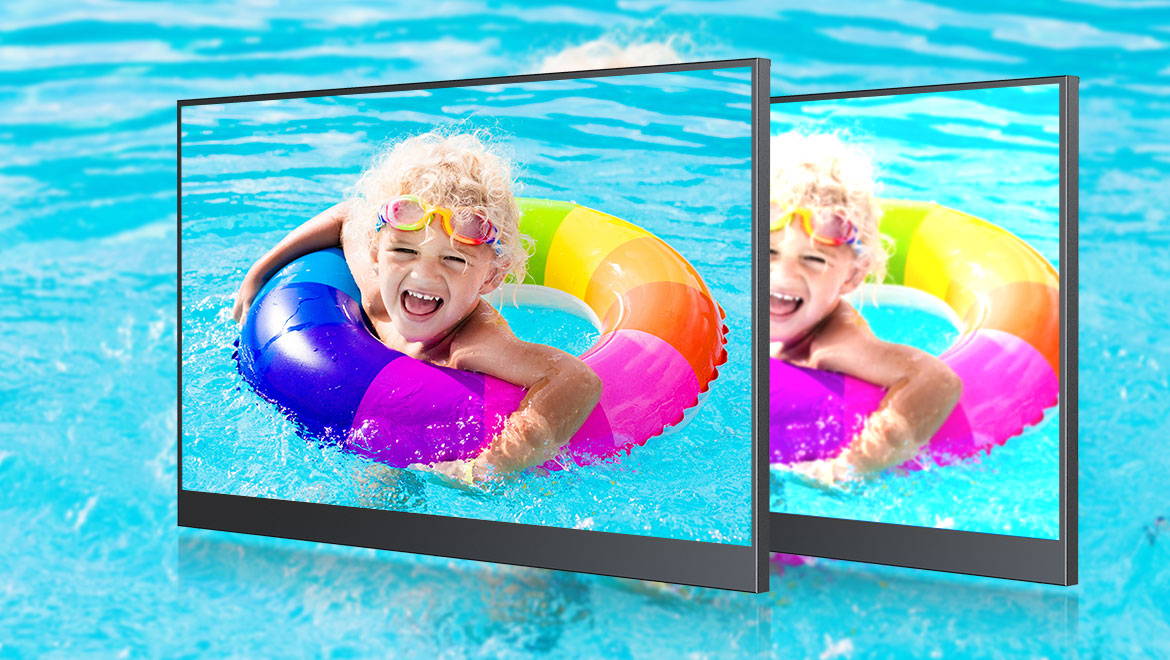 Stunning Detail Expression
Captivating colors and crystal-clear 4K streaming capacity create an immersive viewing experience. It can perfectly restore the picture content on the camera to the monitor screen, magnifying the visual range, while still maintaining an excellent display effect.
4k portable camera monitor can not only be used as a secondary screen of the camera to bring creative production, but also can be used for conference screen sharing to improve work efficiency, and can also be connected to other devices for entertainment.
As a secondary screen of a laptop, 17.3" UPERFECT portable camera monitor can be used for screen sharing in meetings, improving the communication efficiency of meetings and promoting better communication and cooperation.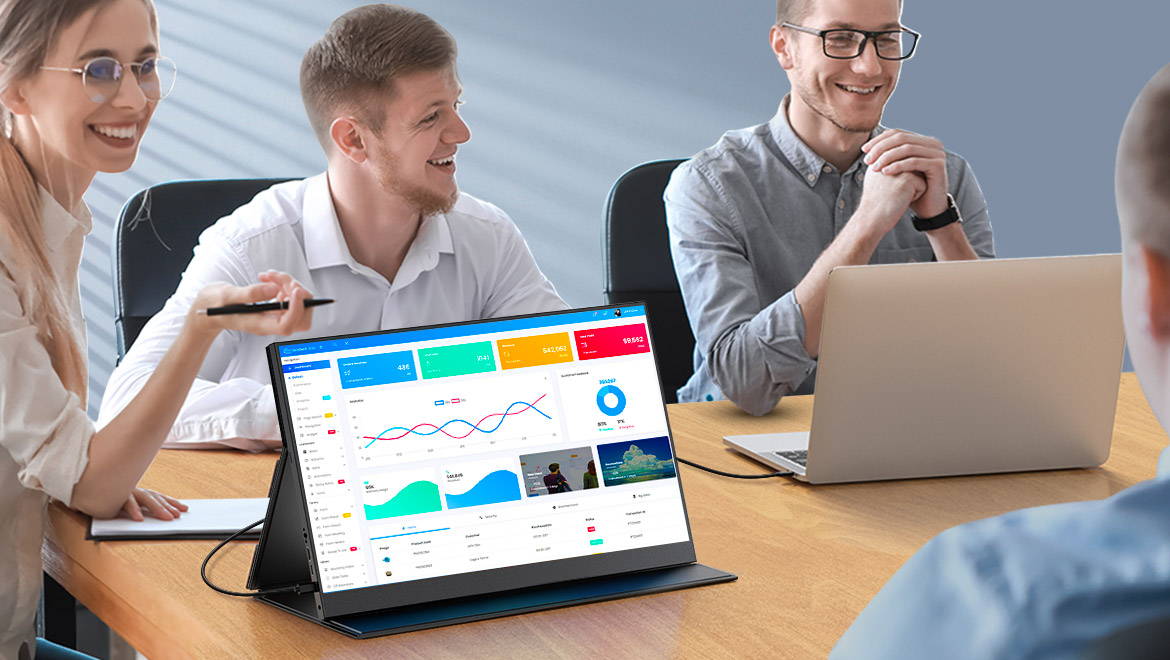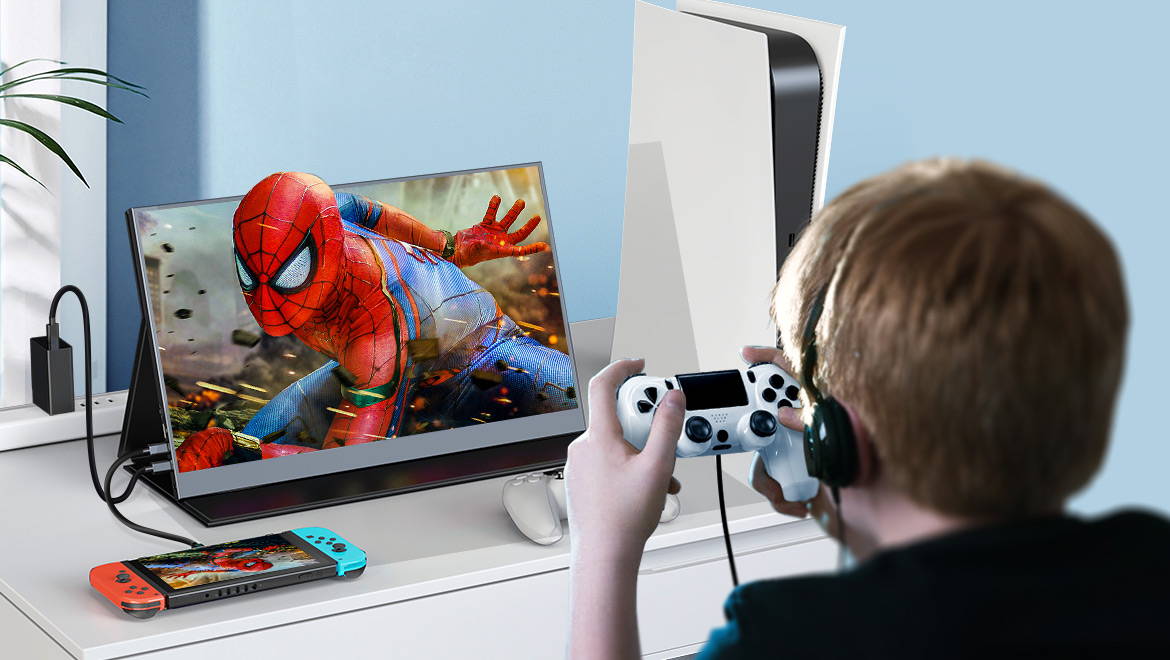 It's not just about productivity when external camera screen can be fun too. This may double the value of your investment and enjoy this 17.3-inch portable monitor for camera at the end of the workday. For example, access to Switch for entertainment, access to phone for movie, etc.
For users who need more monitors, UPERFECT 17.3-inch external camera screen has also made a lot of friendly designs to ensure that users can use the screen for a long time. Such as reducing blue light and improving eye comfort, built-in speakers for an enhanced immersive experience, etc.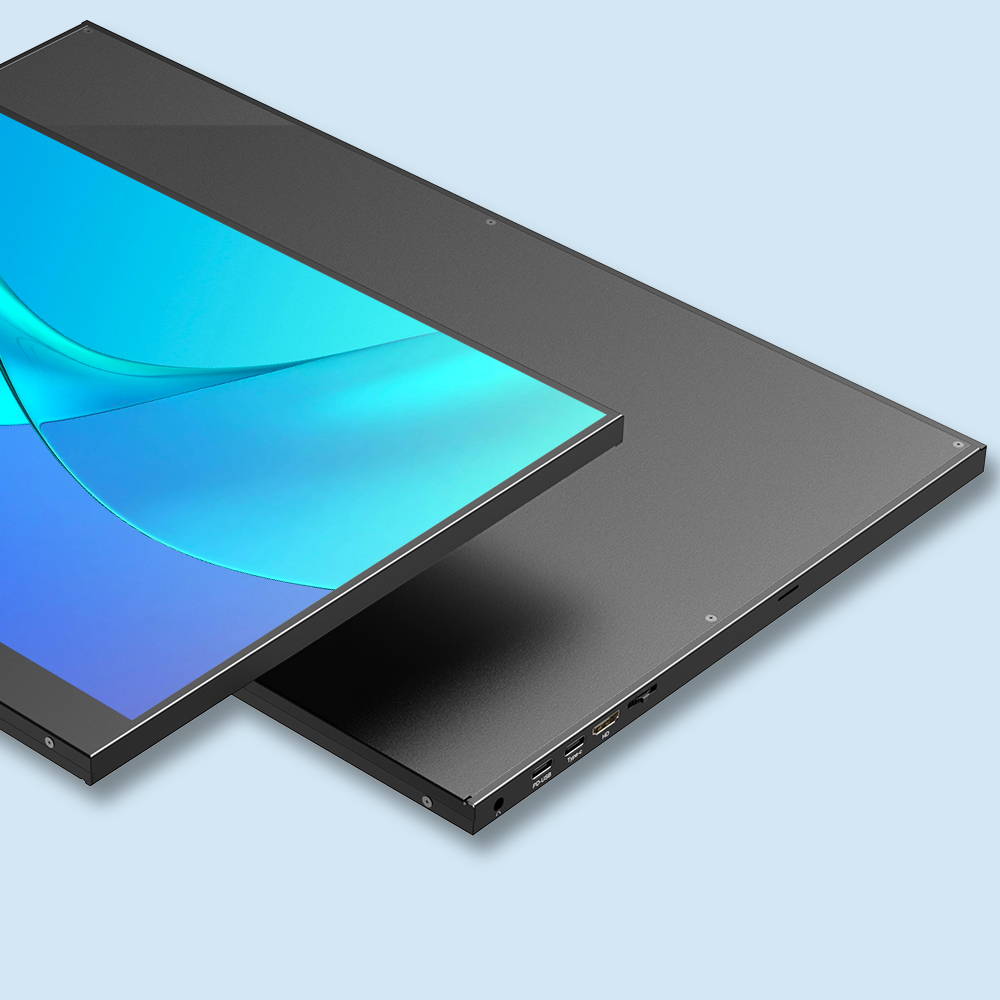 Including full-featured type-c and mini HDMI interface, 17.3" portable camera monitor can be connected to Computer, Smartphone, Laptop, PS4, PS5, Xbox, Switch, Steam Deck, cameras, and more.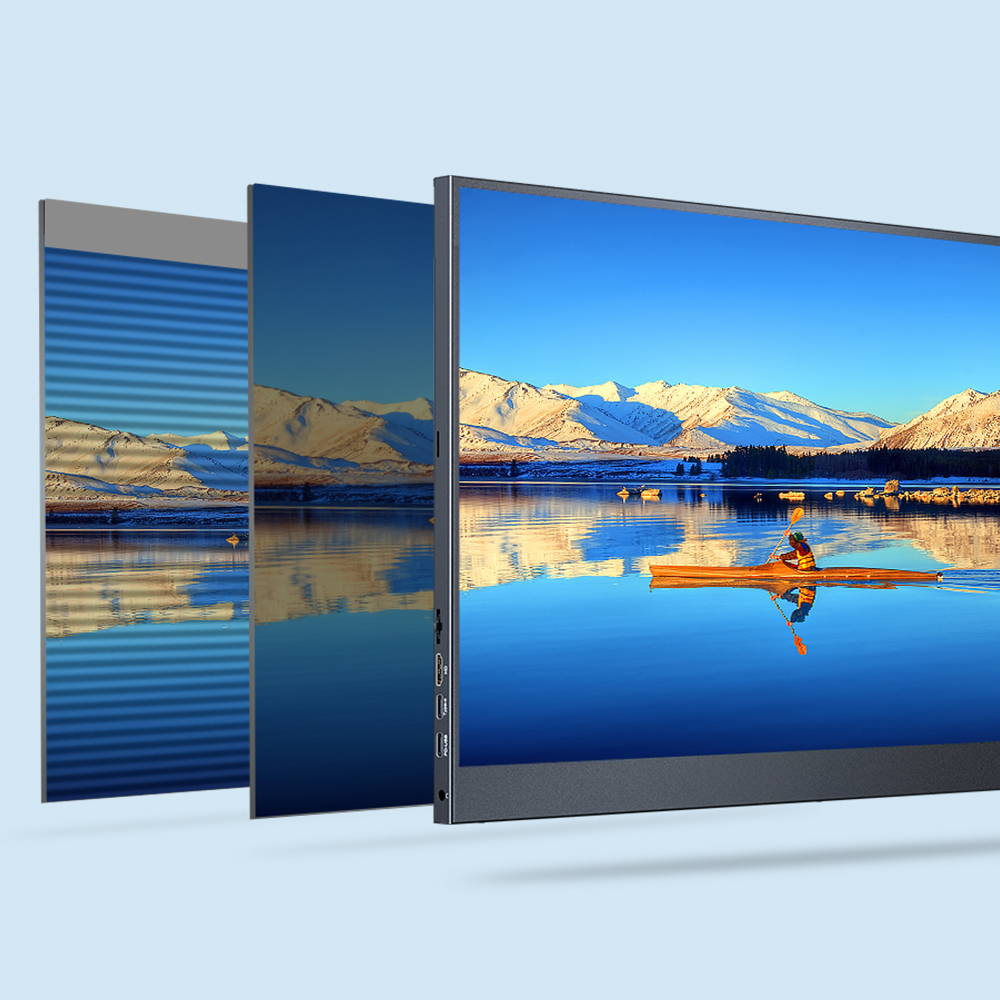 With the unique UCare technology, 17.3-inch portable monitor for camera can greatly reduce the damage of blue light to the eyes and comprehensively protect the health of the eyes. No eye strain, even in front of screens all day.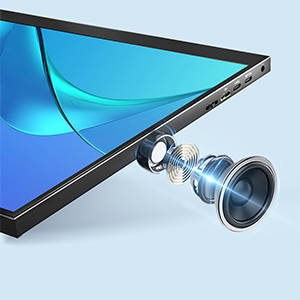 Built-in dual 8Ω 1W speakers, fully output stereo sound source, enhance the immersive experience. 3.5mm headphone jack outputs 3D stereo surround sound source, suitable for audio, video, games, etc.
More Powerful
Beyond Your Imagination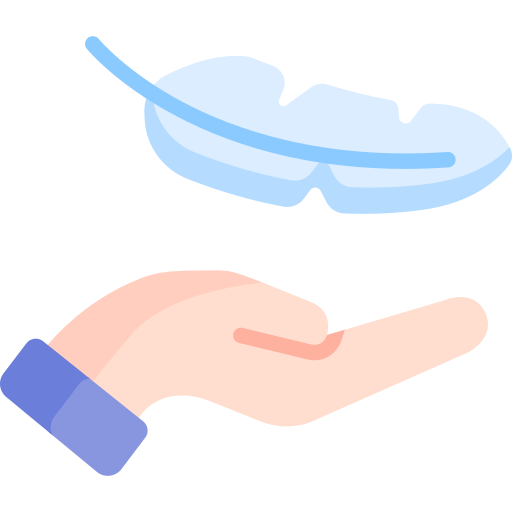 990g (2.18lbs) Weightless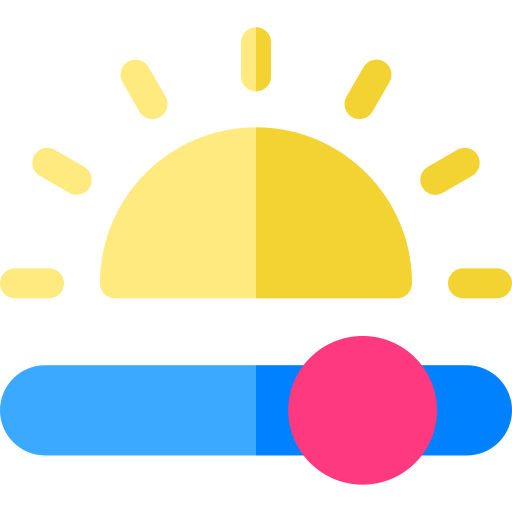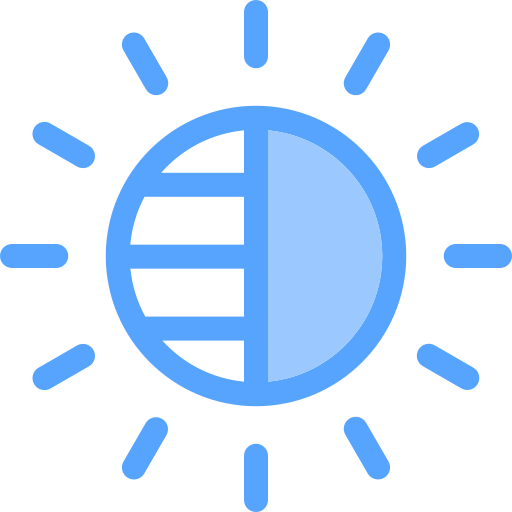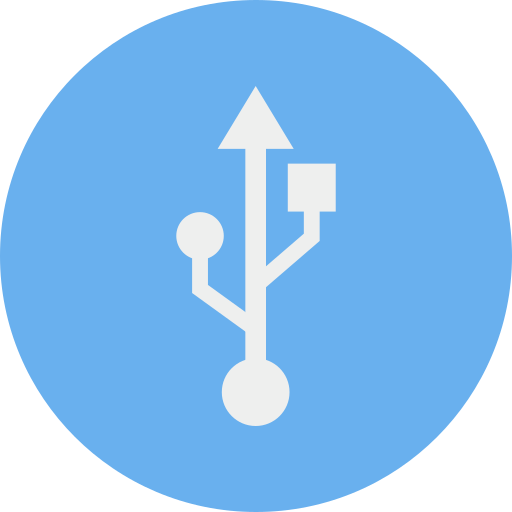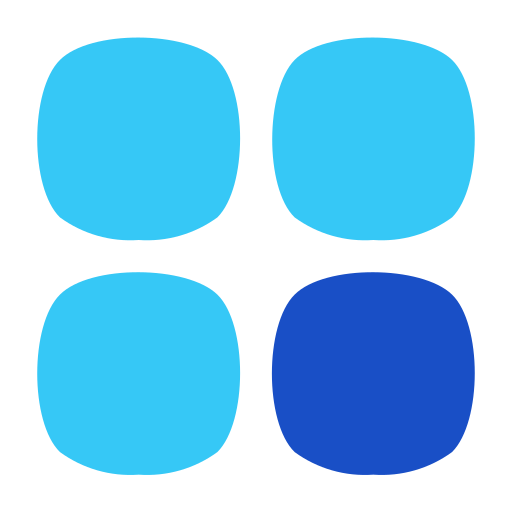 Shipping 2-7 days from oversea warehouse or 15-25 days by international express.
Gain peace of mind with support in 24 hours and 2-Year Warranty
Take it home and enjoy them with no hesitate. Contact us within 30 calendar days for returns without hassle.
Shoppay is availble for 4 interest-free payments.
Join us on Instagram, share your set up and tag us, win discount or even cash back!