Ultra Sensitive 120Hz Touchscreen Display
Portable 18.5-inch 1920x1080 monitor has achieved greater breakthroughs than previous UPERFECT gaming monitors. It not only maintains consistent parameters and functions but also adds touch control, which is very convenient for games and daily work. It is the best companion for the steam deck.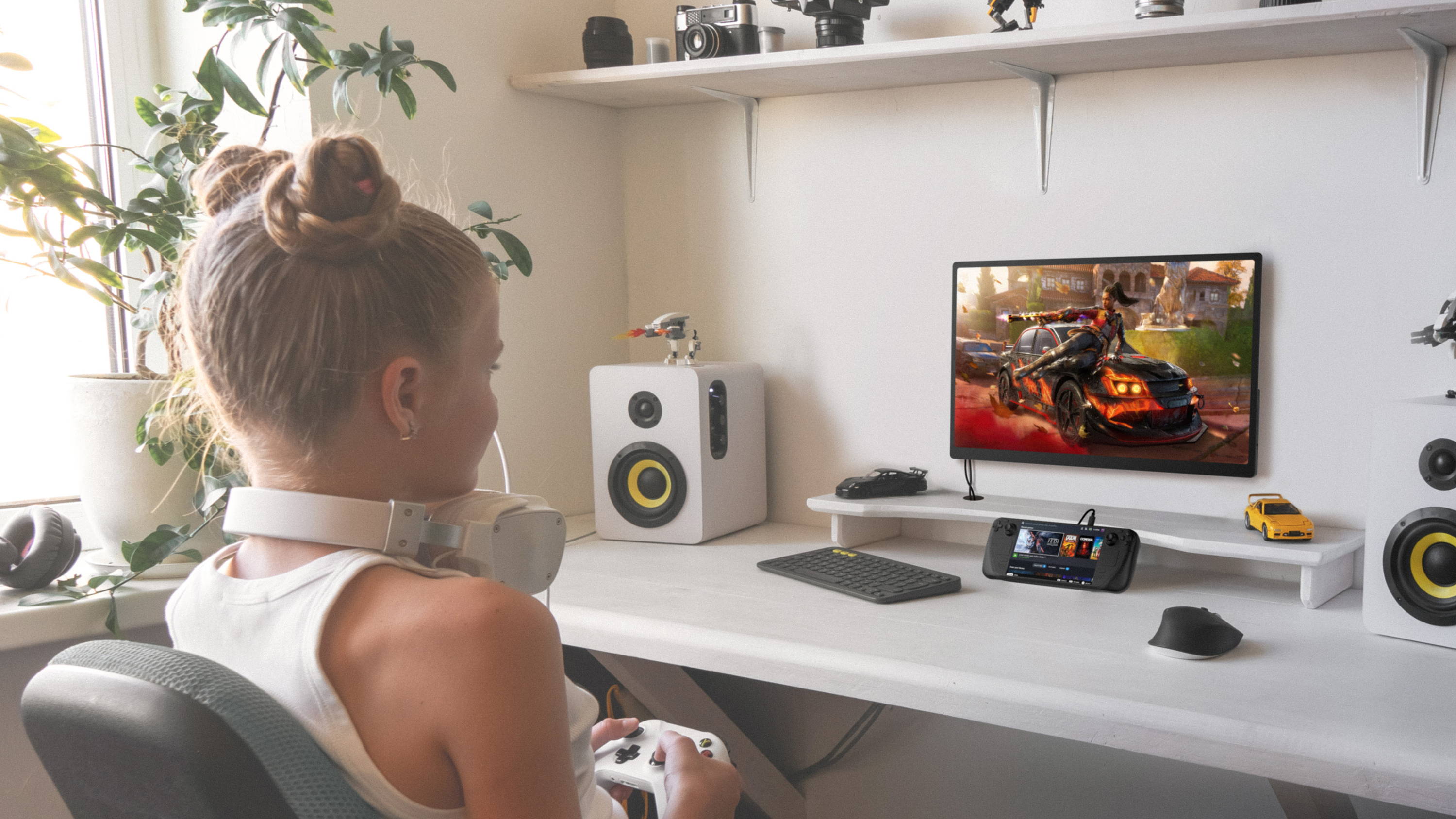 After maintaining the consistent functions and parameters of game monitors, such as refresh rate, FreeSync, etc., the addition of touch control is an unprecedented breakthrough. The immersive gaming experience makes the game never stop here, and once it starts, it will not end.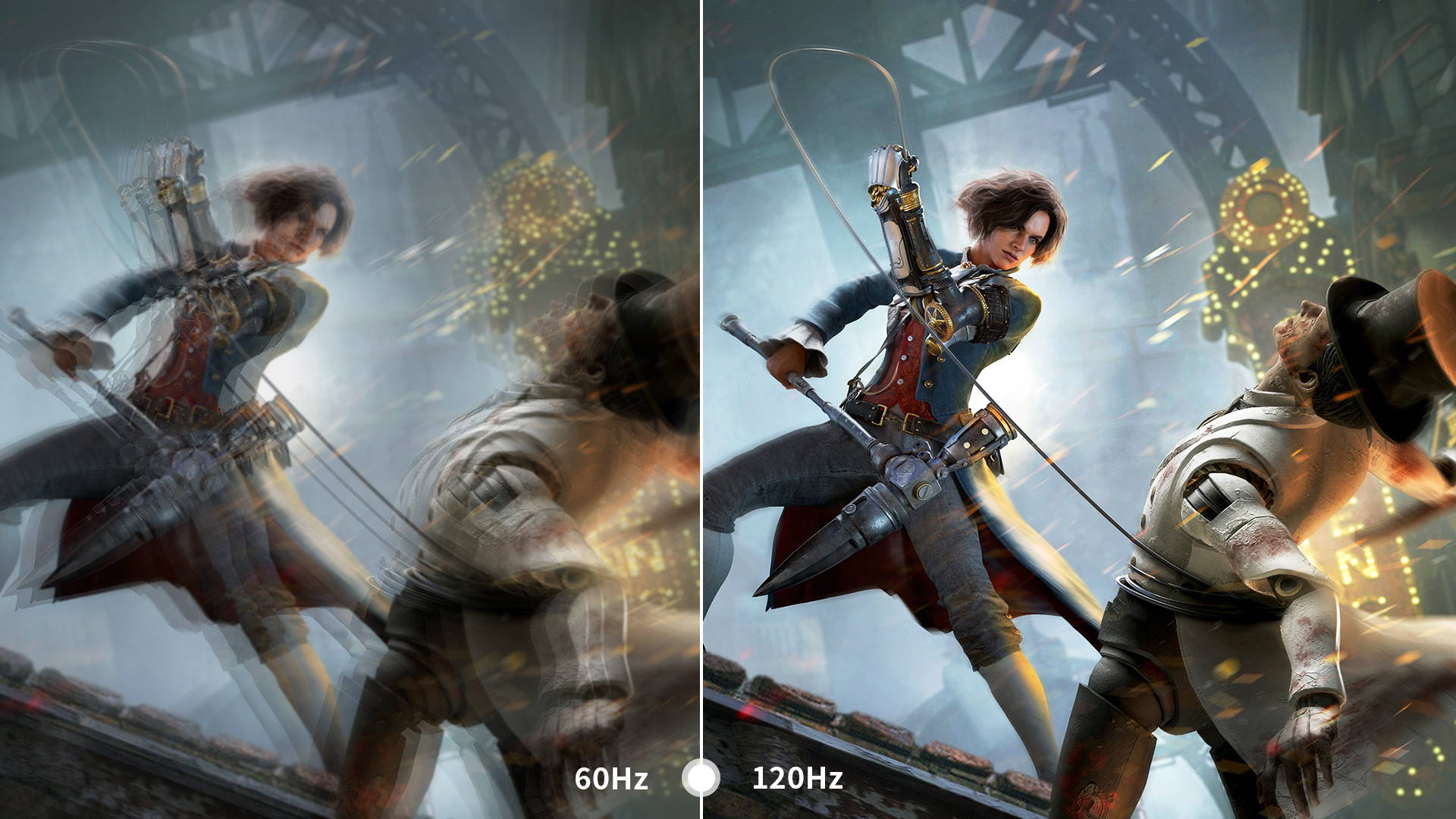 120Hz Overwhelm Your Senses
120hz refresh rate loads a smooth screen, the 18.5 inch 1920x1080 monitor allows you to not only monitor enemy dynamics in real-time, but also fully immerse every sense in the game, stay focused, and improve the game's success rate.
Always Maintain A Coherent Picture
Built-in FreeSync function, which can effectively prevent screen tearing, ensuring that every second of the screen is continuously interrupted. Feel free to experience various integrated sports games without worrying about screen tearing, fully guaranteeing 100% screen quality for every game the fluency.
1920x1080 monitor has a built-in adjustable stand that can support the touchscreen display on any smooth surface. The back is designed with 4 VESA holes (75*75mm@M4*4mm), which can be installed on a bracket or wall to better fix the 18.5 inch 120hz monitor next to the computer and use it as a second screen.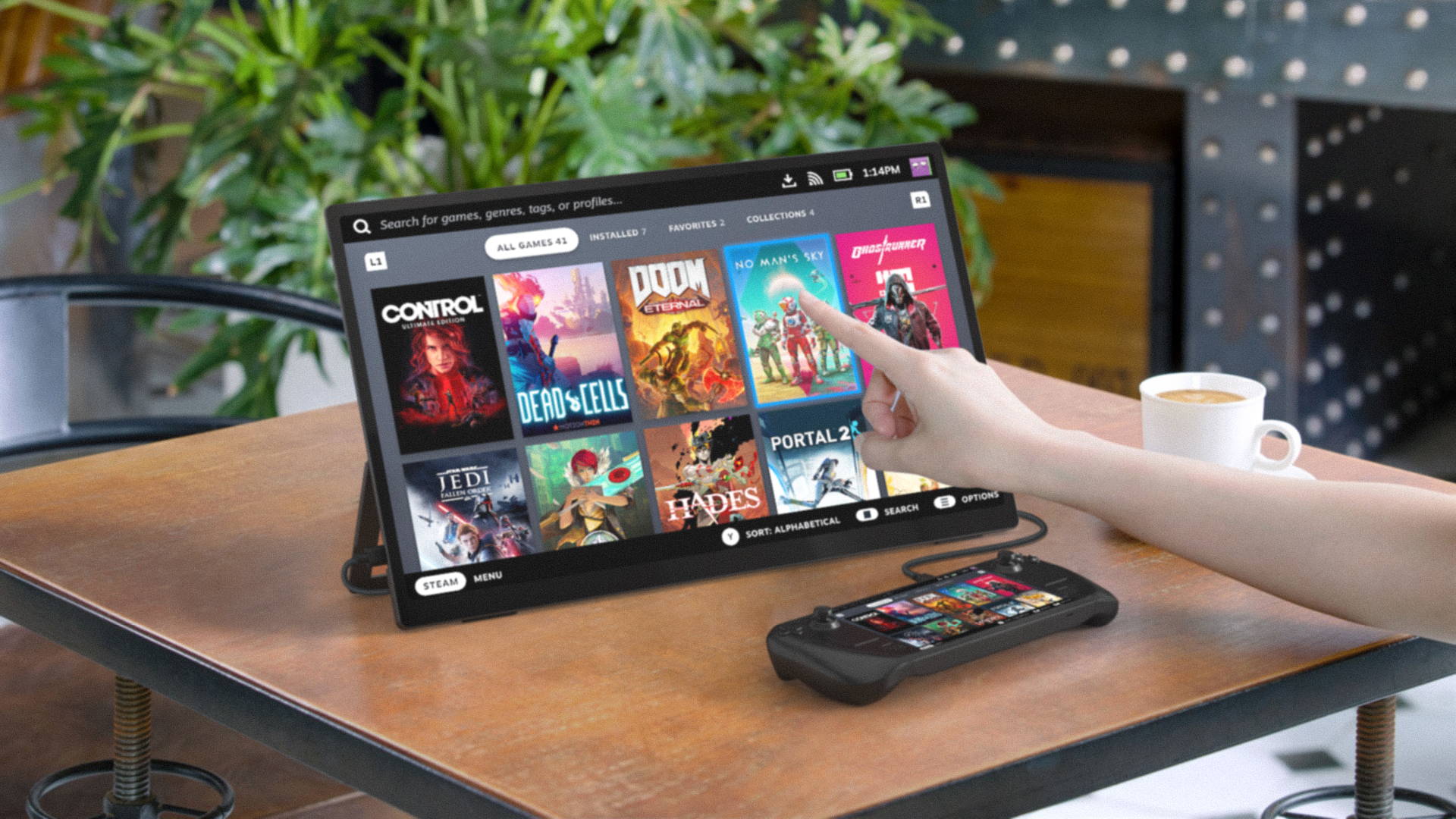 Absolute Fingertip Control
With a 10-point touchscreen, can make everything easier. The 18.5-inch touchscreen display is very friendly for casual puzzle and strategy games, and you can enjoy the entertainment brought by the game just through your fingertips. At the same time, it is also very convenient for other page operations, saving the trouble of using an external mouse.
120Hz touchscreen display built-in four VESA (75*75@M4*4mm), which can be installed on a bracket or wall, which can free up more desktop space, place more daily equipment and make the desktop tidier.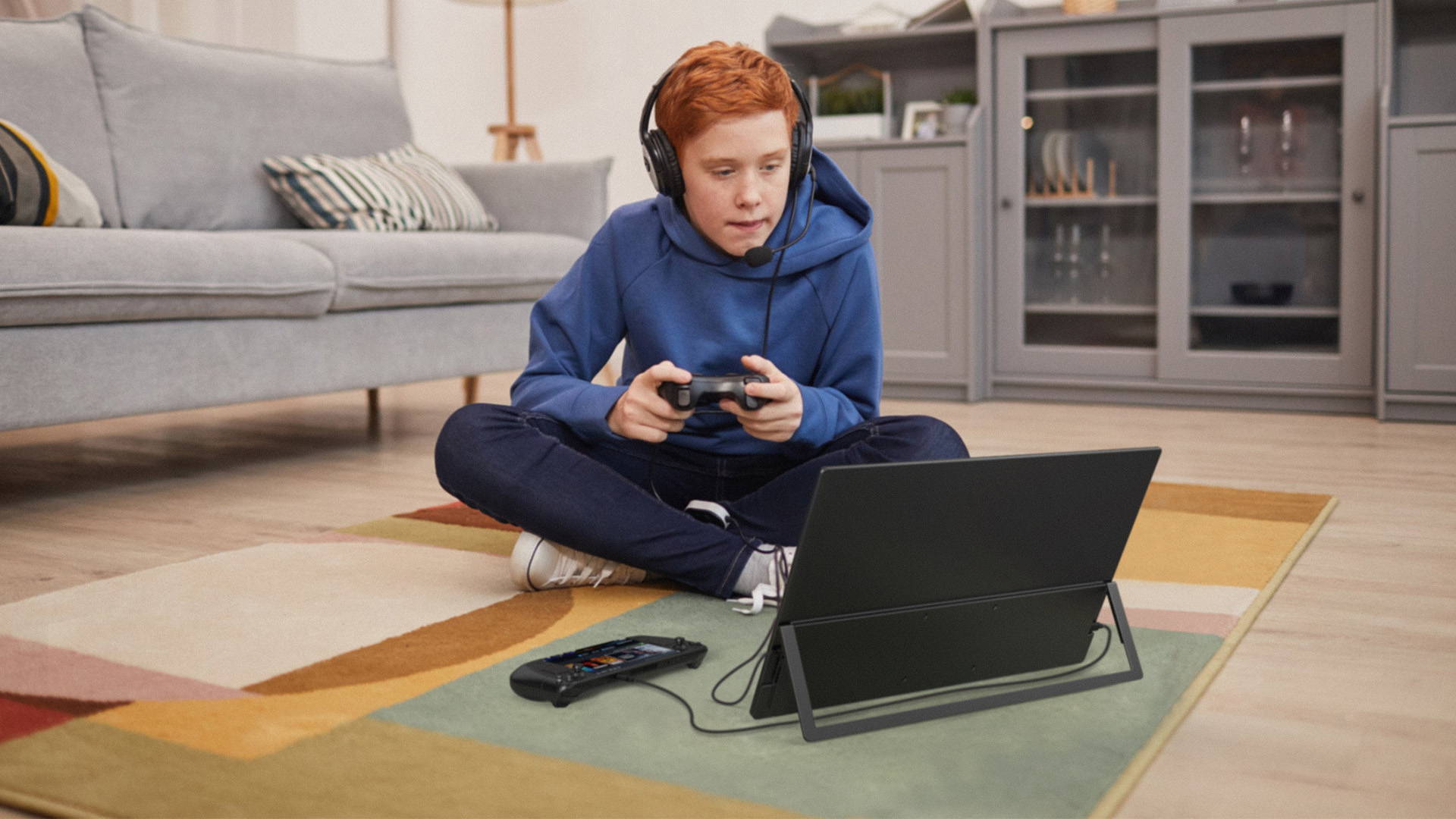 Adjustable Viewing Angle Brought by the Stand
The built-in adjustable bracket can not only firmly support the monitor on any smooth surface, but also freely adjust the angle of the bracket to keep the screen in the best visual range, reduce neck pain, and make the game last longer.
Excellent Display Performance
The improvement of the gaming experience can never be achieved by simply improving a specific display parameter. The 18.5-inch 1920x1080 monitor starts from the perspective of vision and game fluency. Not only optimizes the smoothness of the screen, but also maintains a consistent screen display effect.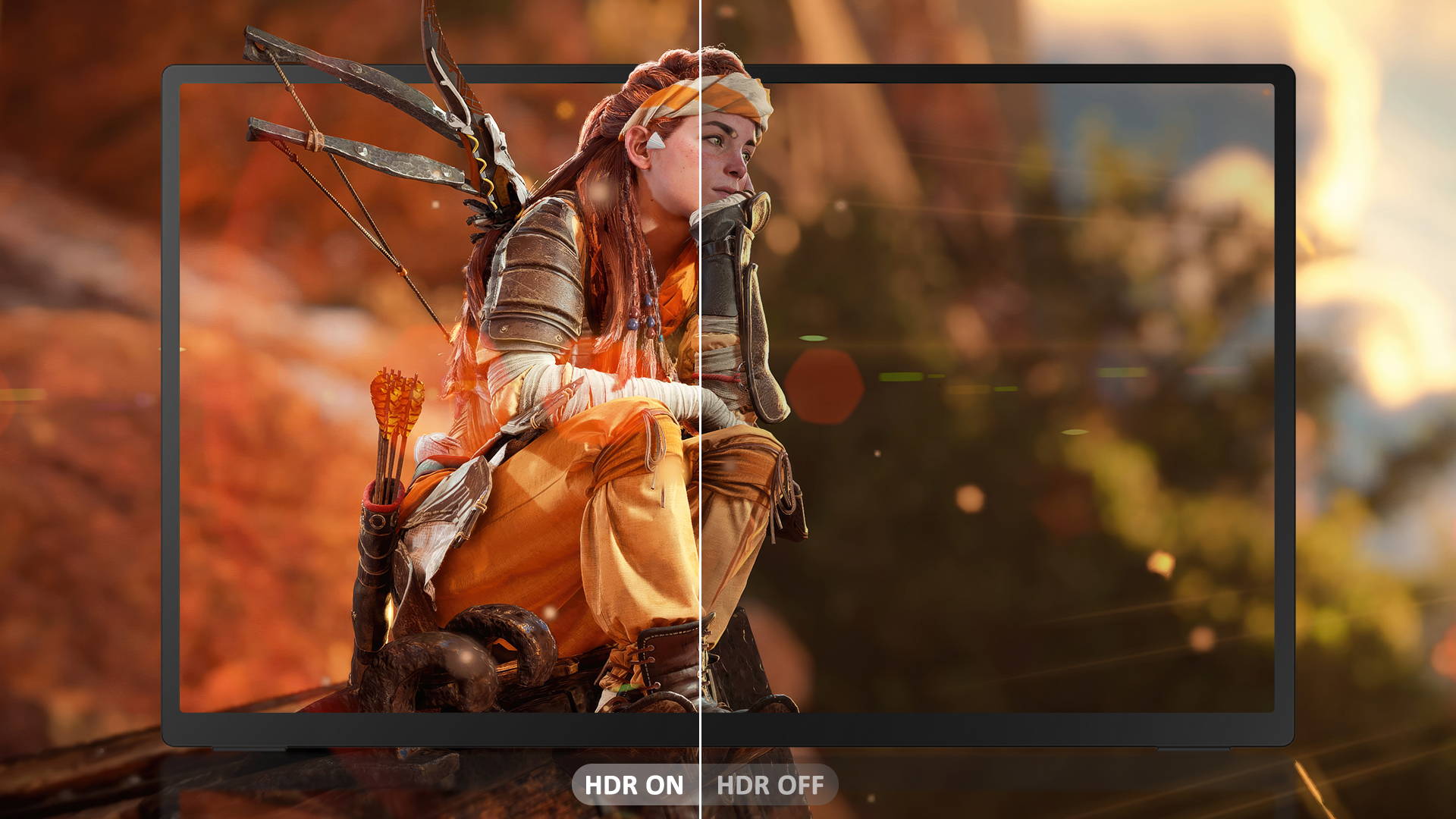 Hyper Realistic Worlds on Your Screen
18.5-inch 120hz touchscreen display has 1920*1080 resolution giving you enough advantages to explore the colorful gaming world, while HDR provides endless levels of contrast between black and white, presenting lifelike visuals wherever you can see on the screen. Provide users with a surreal gaming world that allows them to immerse themselves infinitely at all times, doubling the gaming experience.
Brilliant Colors as Always
Touchscreen display adopts 100% sRGB color gamut standard, covering almost all color ranges and displaying 16.7M (8bit) colors, allowing gamers to immerse themselves in the colorful game world and restore every real game scene.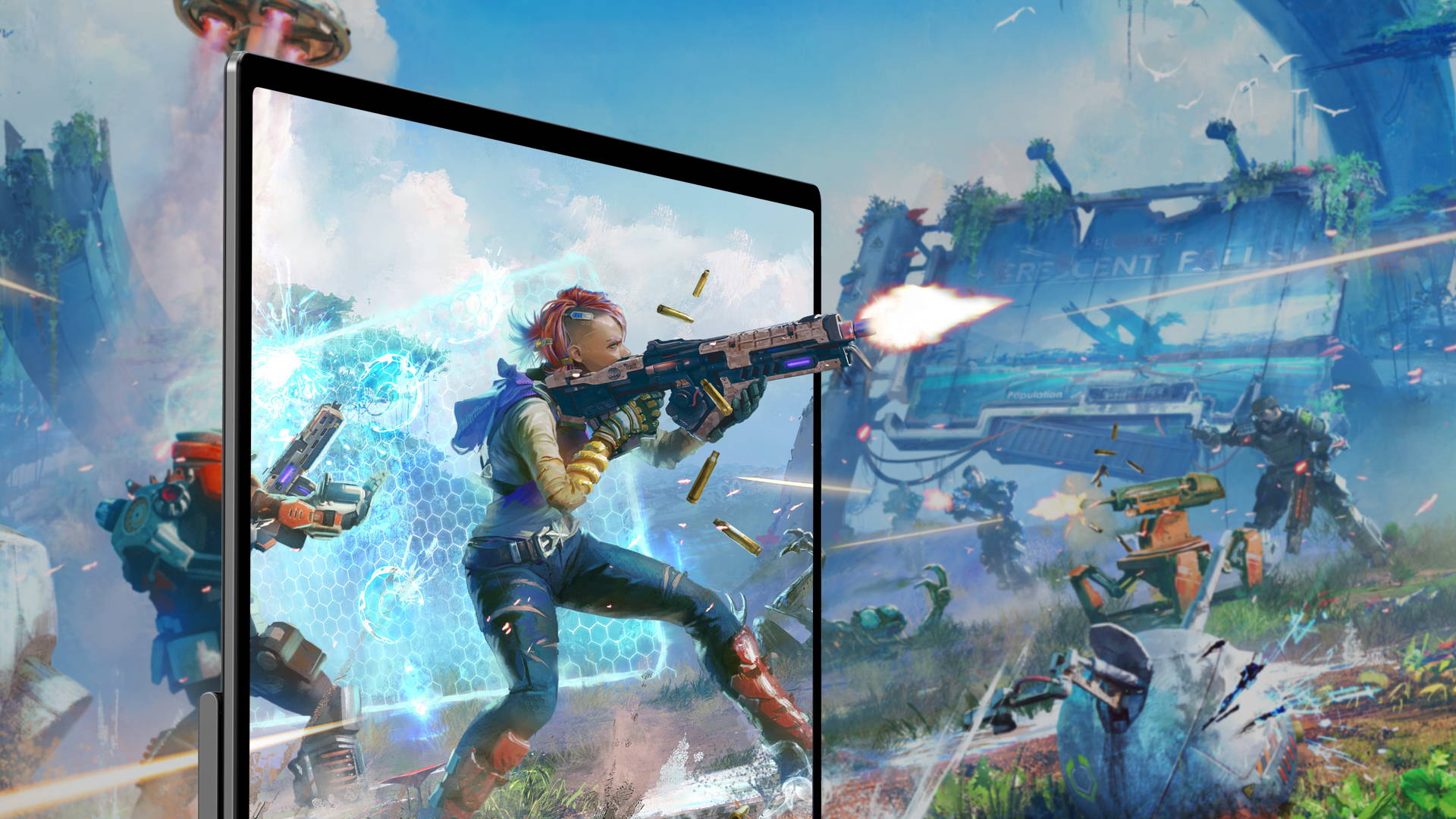 Turn a Steam Deck into A Laptop
Thanks to the superior Linux-based SteamOS system of the steam deck game console, the 18 inch 1920x1080 monitor has played its absolute advantage, which can easily turn the game console into a computer.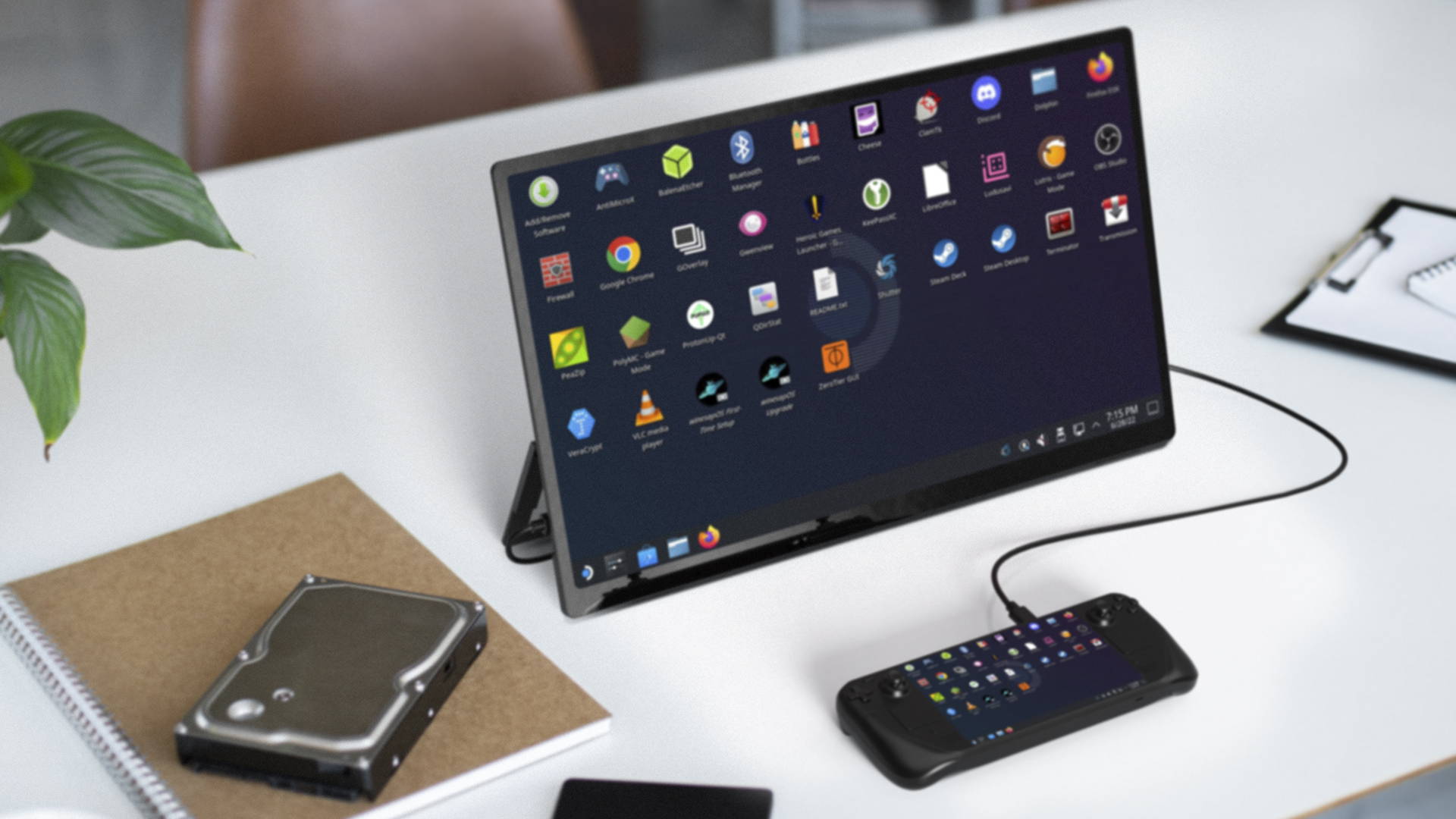 Press and hold the power button for 3 seconds, and "Enter Desktop Mode" will pop up. Or in the STEAM menu, select "Power", then "Switch to Desktop". In desktop mode, there is a "Return to Gaming Mode" link. Selecting this link returns you to the standard Steam Deck UI. It can also be returned via "Log Off" in the system menu.
Note: Don't press for a long time, long press for 7s will directly cut off the power (same as PC).
Work and Play at the Same Time
Based on the perfect functions of the steam deck, you can connect headphones, mice, keyboards and other devices via Bluetooth, and use it with a 1920x1080 monitor for work, entertainment, etc.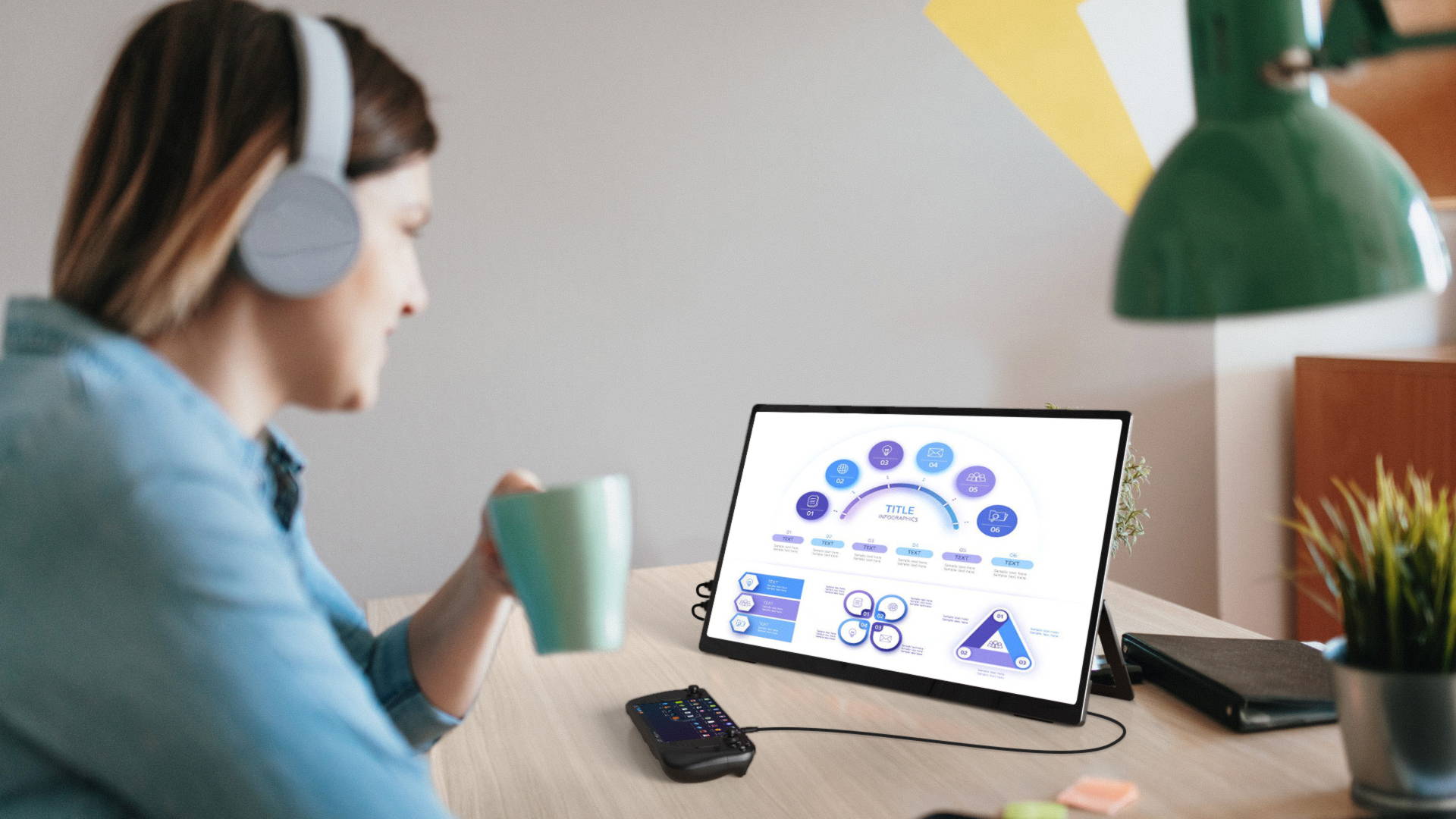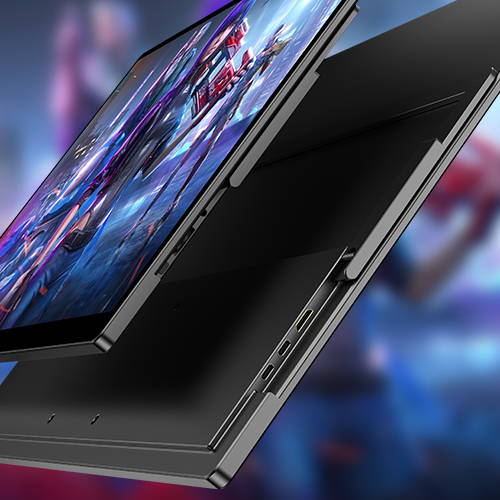 For steam decks, the 1920x1080 monitor is perfect for maximizing the value of steam decks. Whether it's refresh rate, screen size, or touch screen, it's the best choice. Not only that, the 120hz touchscreen display is also suitable for other devices, such as PS4, PS5, Switch, Xbox, laptop, etc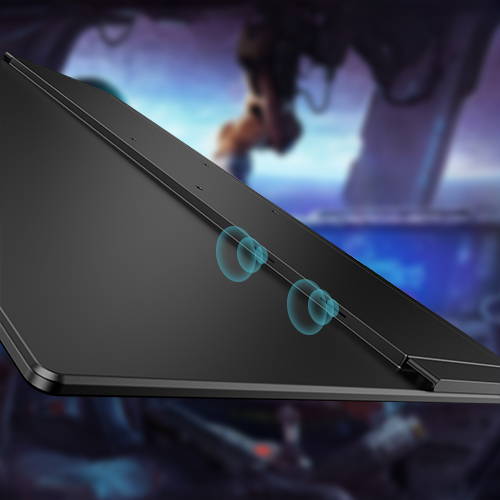 UPERFECT 1920x1080 monitor means not only the best display but also a top-level audio experience. Built-in 2W long lifetime dual stereo speakers produce huge immersive 360-degree game sound. You can also add your speaker for a sound via 3.5mm audio input.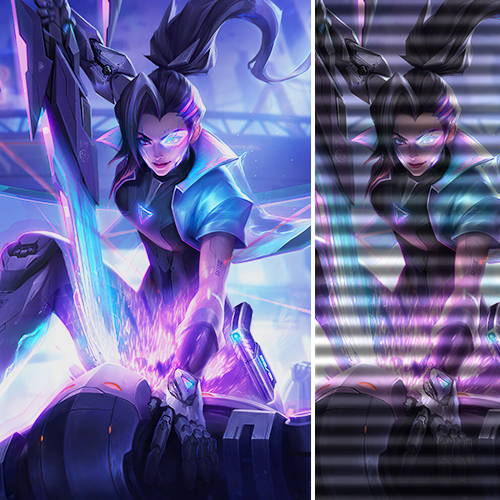 18.5 inch touchscreen Display adopts Ucare low blue light technology is adopted to reduce blue light by more than 80% and reduce the damage caused by blue light. Flicker-free design, even if you play games for a long time, will not cause eye fatigue.
More Powerful
Than You Can Imagine
1.09 kg (2.4 lbs)
Weightless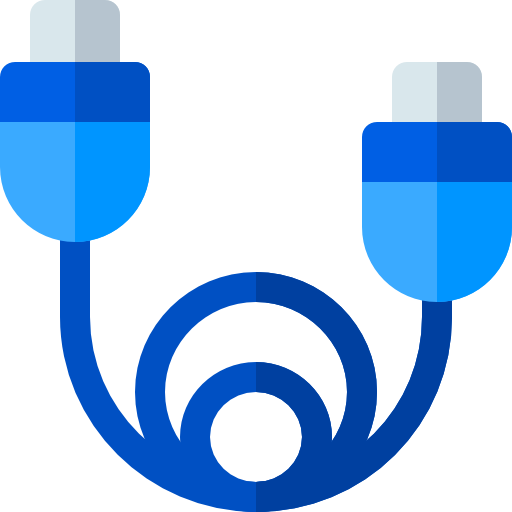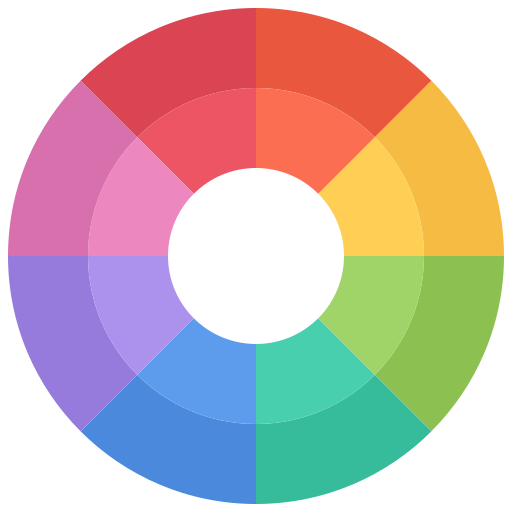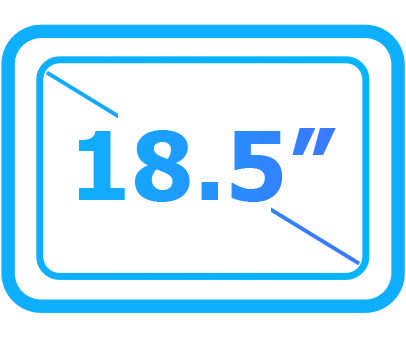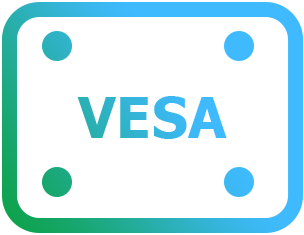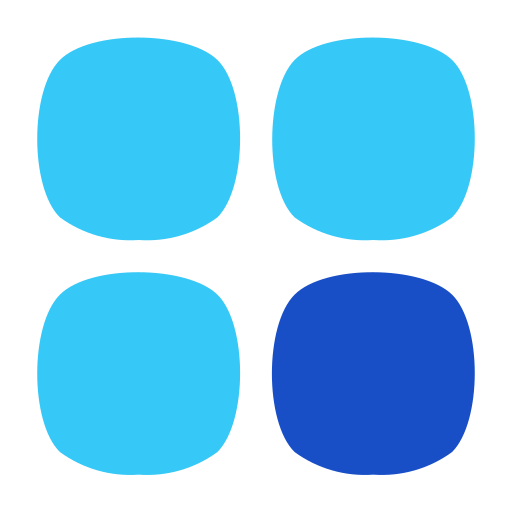 Shipping 2-7 days from oversea warehouse or 15-25 days by international express.
Gain peace of mind with support in 24 hours and 2-Year Warranty
Take it home and enjoy them with no hesitate. Contact us within 30 calendar days for returns without hassle.
Shop Pay is availble for 4 interest-free payments.
Join us on Instagram, share your set up and tag us, win discount or even cash back!