14 Inch Double Screen Monitor
[Enhancing Productivity for Pros] The 14 inch double screen monitor can not only expand the notebook screen, increase screen space, and improve productivity and work efficiency, but can also be connected to other devices to expand the utilization space, maximize the value of the device, and double the investment value.
[A Brand New Look] The 14 inch dual monitor for laptop has been optimized to display better picture content with a new look. The 16:10 screen ratio can better use most media files and make the content display more appropriate.
[Detachable Screen] Each screen of dual monitor for laptop can be detached and used independently. One investment will get two reports, which directly doubles the value. The double screen monitor can be detached for better connection with other devices.
[Compatible with 14" MacBook M1 | M2 and Windows] 14 inch dual monitor for laptop is suitable for a variety of systems and has wide compatibility, such as MacBook, Windows, Android, Mac OS, Linux, UNIX, DOS, etc.
More Powerful
Beyond Your Imagination

1.45 kg (3.2 lbs) Weightless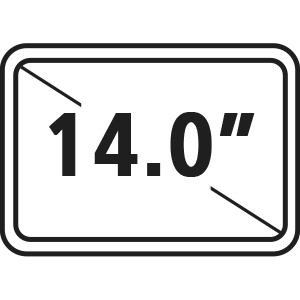 Shipping 2-7 days from oversea warehouse or 15-25 days by international express.
Gain peace of mind with support in 24 hours and 2-Year Warranty
Take it home and enjoy them with no hesitate. Contact us within 30 calendar days for returns without hassle.
Shoppay is availble for 4 interest-free payments.
Join us on Instagram, share your set up and tag us, win discount or even cash back!