Efficient Portable Desktop Monitor
We have been busy in our work and life, and we have no time to think about if there is a tool can improve our work efficiency by increasing desktop space. UPERFECT designed this 13.3-inch portable desktop monitor based on this problem, which can increase your desktop space and expand your field of vision. More desktop space can handle more tasks at the same time, improve your work efficiency and saving time.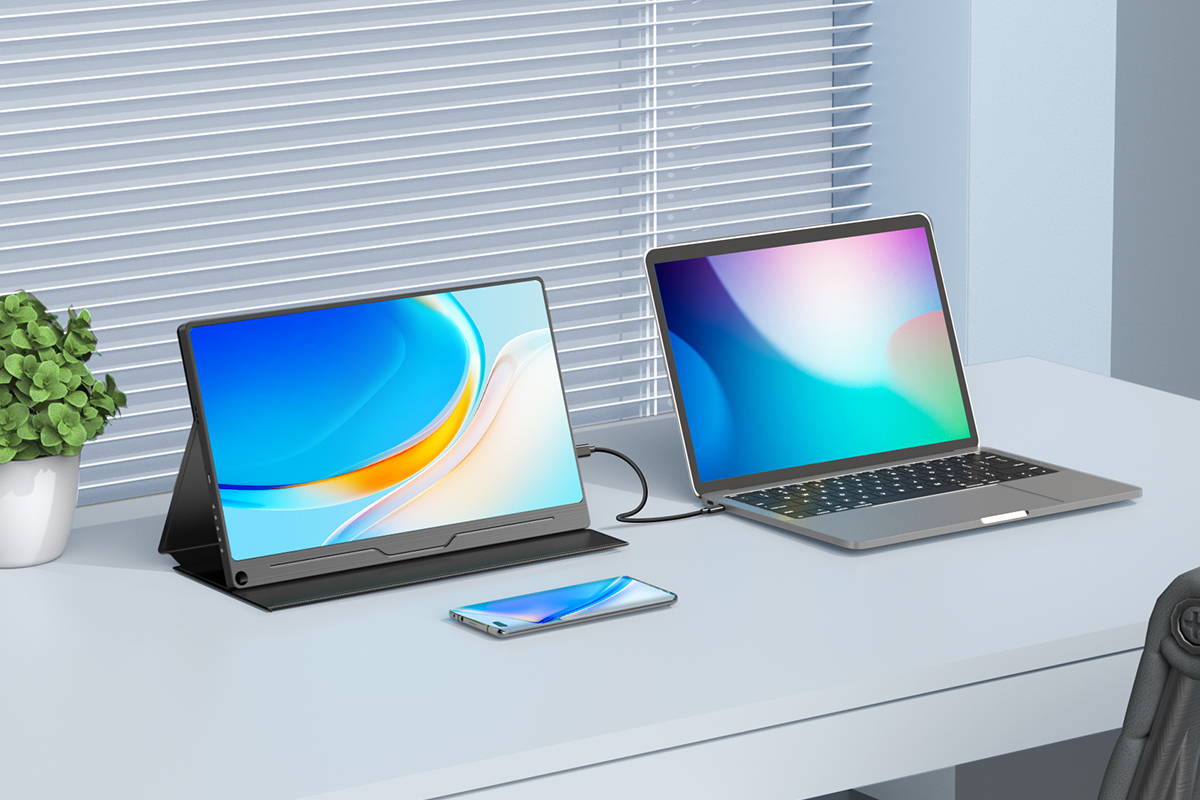 More Desktop for Your Enjoyment
Adding a desktop space to your device, can you imagine how much convenience it can bring to life? The newly added desktop space can bring you a lot of pleasure, such as expanding the screen of your game console, phone, or laptop. Whatever adds a second screen or expands your screen, more desktop space gives you more workspace, 1080p portable desktop monitor can make you get a better user experience.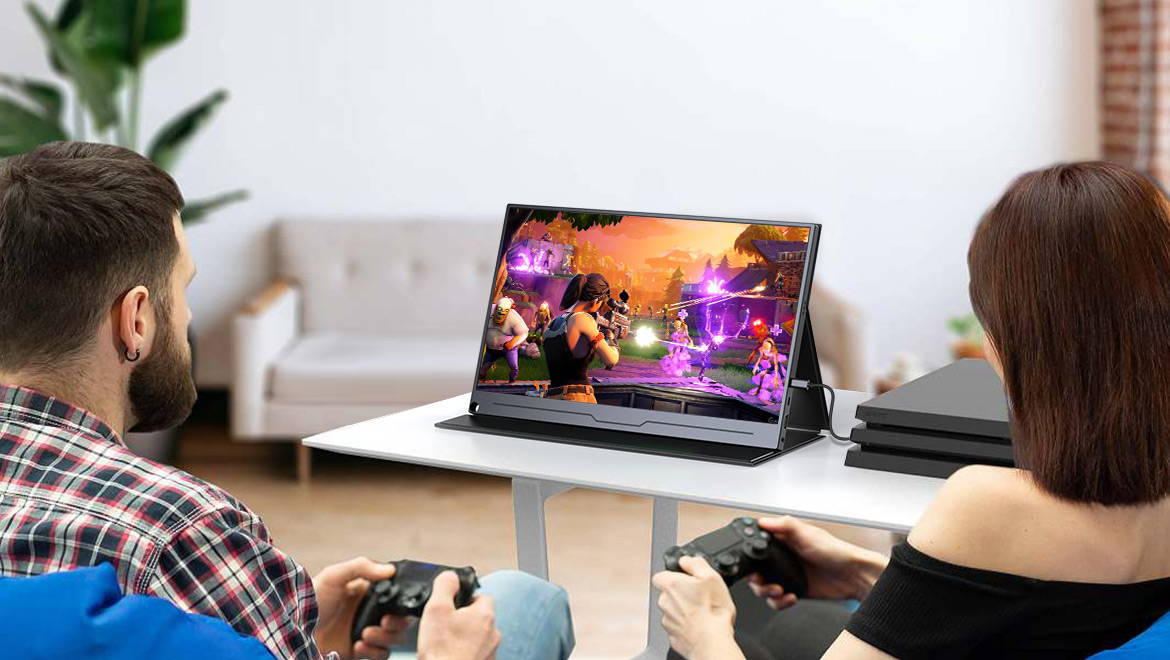 The gaming experience on a small screen is definitely not as good as that on a big screen. The 13.3-inch desktop monitor can expand your gaming screen and bring you a smoother gaming experience, allowing you to immerse yourself in the game all day long.
1080P portable desktop monitor expand your mobile phone to a 13.3-inch screen with only one type-c cable, setup your phone desktop immediately, which can be used to watch matches, movies, shows, TV episodes and other videos to enhance the view experience.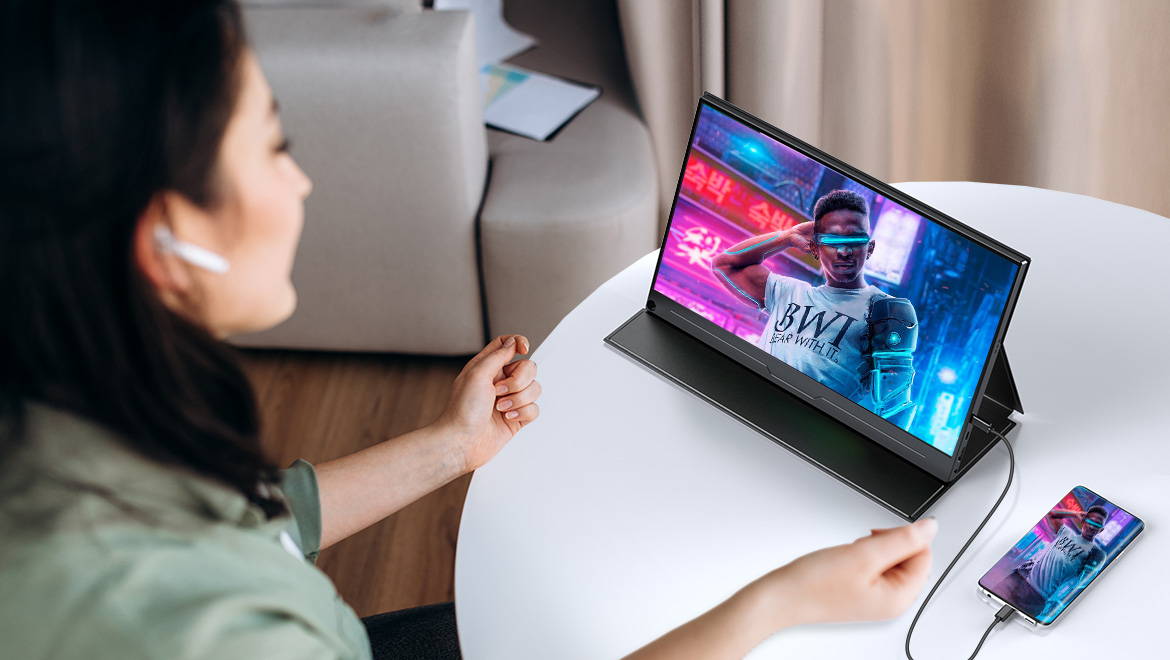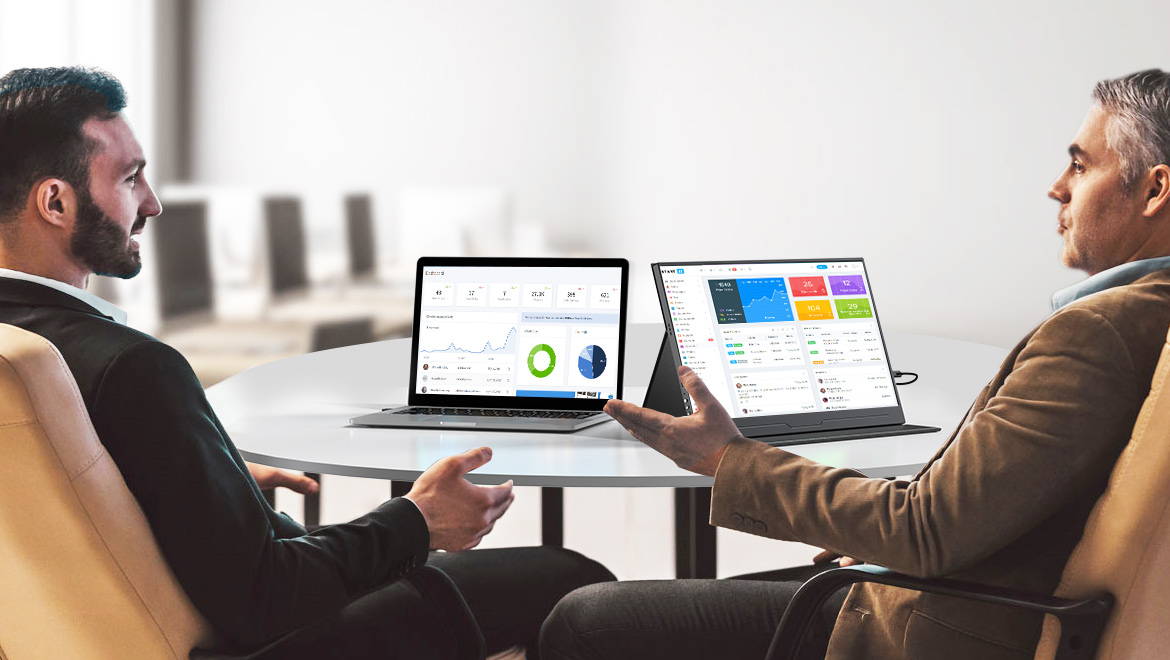 More Desktop for Teamwork
13.3 inch portable display can add a desktop to your laptop, expand the desktop space, you can handle multiple tasks at the same time, especially for sharing the screen with colleagues during meetings, In this way, colleagues can understand what you said more quickly, to achieve efficient teamwork.
High-definition Visual Experience
1080p portable display not only improve your visual space but also give you high-definition picture quality. the resolution 1920*1080 and 16.8M(8bit) display colors can restore various colorful screen content, no need to worry about unclear picture quality or color distortion. Whether for the clarity or color, 13.3 inch portable desktop monitor will give you the best visual experience.
13.3-inch FHD screen with 1920x1080 resolution gives you a crystal-clear and detailed view experience, so that every detail of the picture is clearly visible, no corner of the screen is missed, and you can enjoy the visual experience brought by high-definition quality.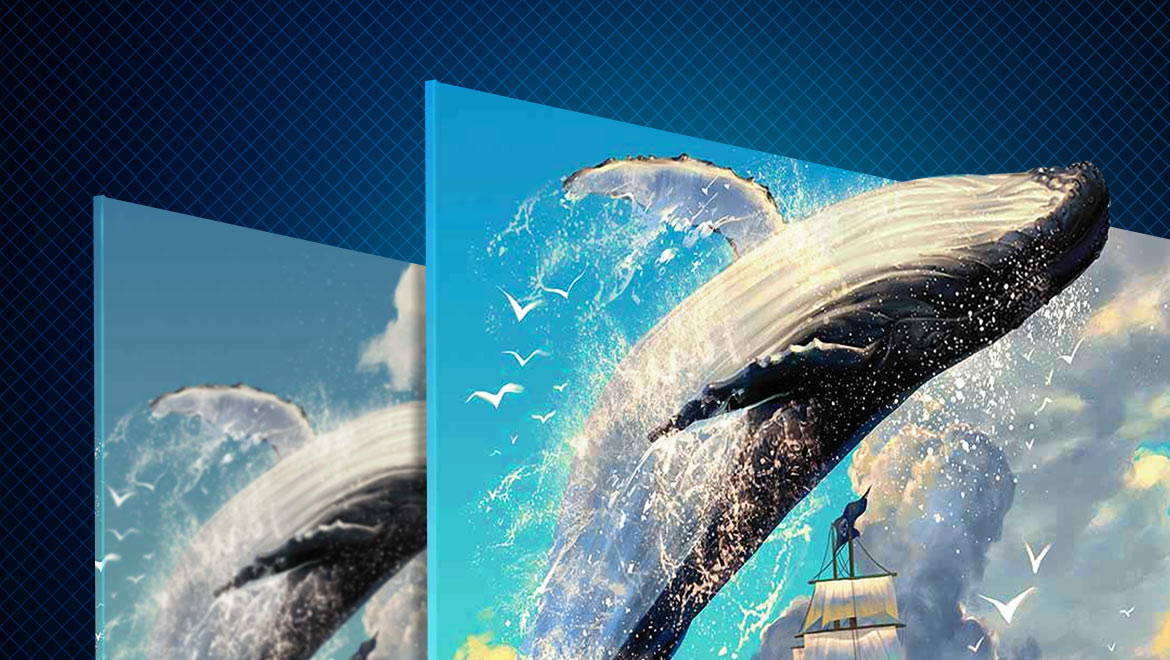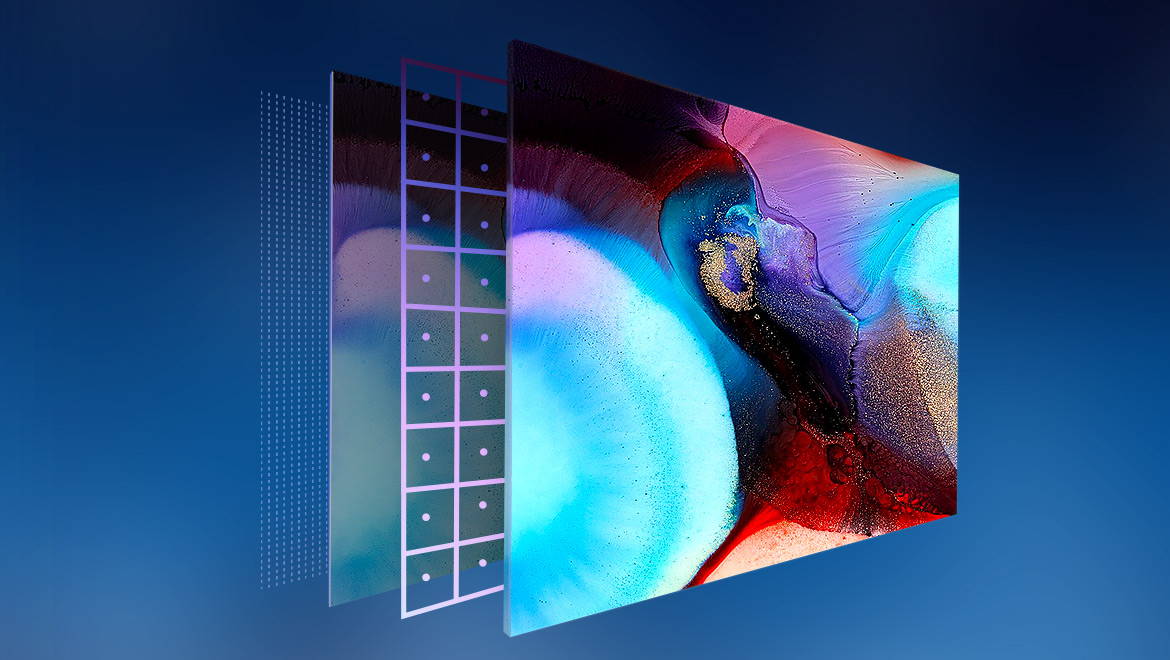 Up to 16.7M (8Bit) color performance, perfectly restore various deep colors in the video screen, maintain amazing clarity and consistent color at every angle, make the whole picture more lifelike, and immerse you in the world of color. 1000:1 contrast ratio can make your picture more vivid.
A variety of use designs comprehensively enhance the user experience, from space utilization, port, audio, etc. to consider the user's preferences, designed with VESA holes, rich connection ports, dual stereo speakers, etc., every detail is designed for a better use experience.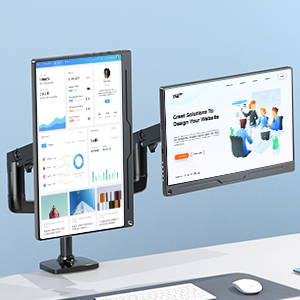 The computer monitor with Built VESA hole (75x75@M4) on the back of the monitor that can be mounted on the wall or desktop. The pen hole design can support the display with a pen.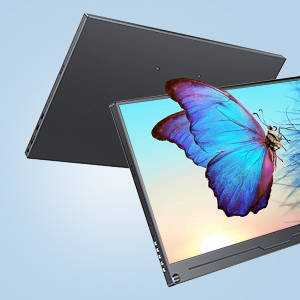 Equipped with HDMI, Type-C, Type-C, and Mini HDMI realize high-definition transmission of video signals. The Micro USB is connected to the keyboard and mouse. Suitable for your phone, laptop, computer, PS4, PS5, Switch, Steam Deck, Xbox, etc.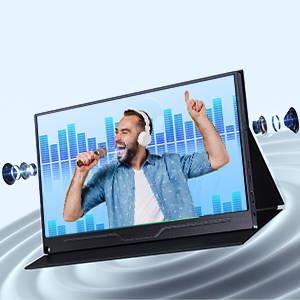 13.3 inch portable desktop monitor adopts high-quality 2W long lifetime dual speakers produce stereo sound. 3.5mm audio input huge immersive 360-degree sound with deep and accurate bass.
More Powerful
Beyond Your Imagination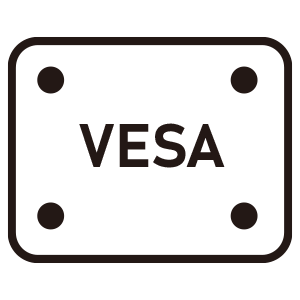 Shipping 2-7 days from oversea warehouse or 15-25 days by international express.
Gain peace of mind with support in 24 hours and 2-Year Warranty
Take it home and enjoy them with no hesitate. Contact us within 30 calendar days for returns without hassle.
Shoppay is availble for 4 interest-free payments.
Join us on Instagram, share your set up and tag us, win discount or even cash back!