Creating an all-inclusive portable workstation, increases productivity and work efficiency.

Dual Screen Monitor Penetrated into All Areas of Life
Dual screen monitor can be applied to every scenario you can imagine whether you are at work, creation or gaming.









Are You Seeking For Efficiency & Mobility?
You may be currently suffering from lower productivity, too much additional gear, limited workspace with a single-screen laptop while on the go. Study shows that with the utilization of dual screen monitor can boost productivity.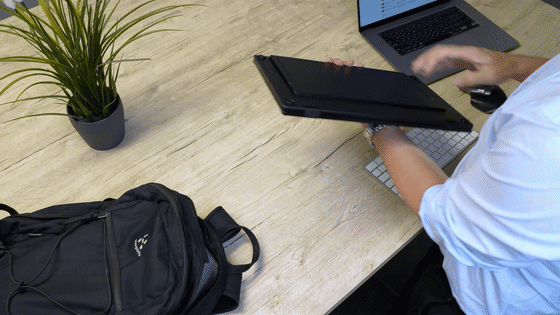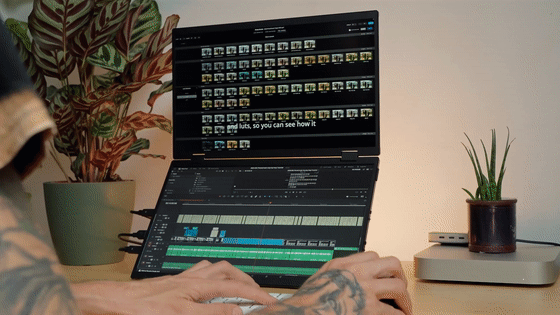 What Makes UPERFECT Better?
UPERFECT will never stop here, and will always pursue dual screen monitor to bring more efficiency, continuously optimize product performance, and provide every user with an endlessly better screen experience. This also gives the user the possibility of multiple choices.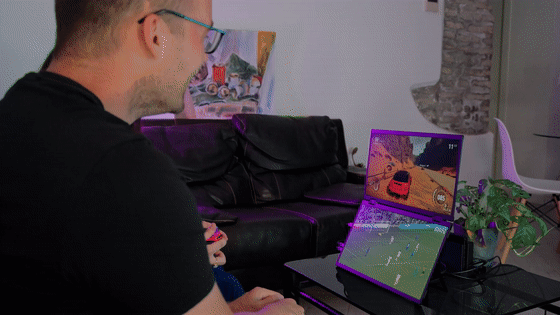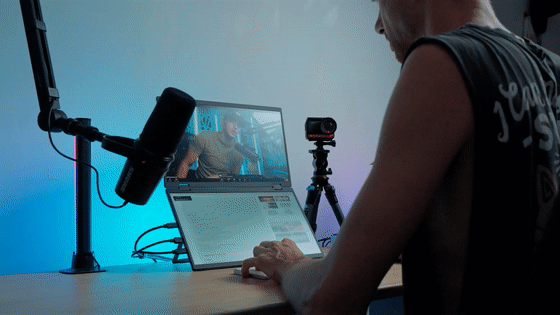 Combining the following accessories can better carry out tri-screen collaboration and make work easier.

Dual monitor laptop was shipped faster than I expected which even I was not prepare for it to happen. Regardless, loving the three-way monitor screen to further enhance the game by having extended monitors despite having a laptop!

Works great so far! Very happy with itI've used this dual monitor laptop for a few days now and it works great. Pictures are great, all the cables needed for a variety of connections are provided, they also provide 2 screen protectors and cleaner.

Being an engineer, I always critique the quality of all my purchases. With that said this dual monitor laptop is well engineered and great quality. The image quality is excellent. I highly recommend buying this product.

I have to admit, I was a little skeptical about this dual monitor laptop but it has definitely met my expectations, really good quality displays. I would 100% recommend this dual monitor laptop to anyone looking to add double monitor to your laptop that are portable.

Excellent!The dual monitor laptop extend has perfect match with my laptop, dual monitor laptop makes my home office much easier and more convenient. I don't need struggling with all datas displays.

Dual monitor laptop is such a good addition to my 15.6" laptop. It takes awhile for me to set everything up. The instruction is clear. Just follow the steps. It included all the necessary cables for different ports in different laptops. Double monitor improves my work productivity.

I use double monitor work from home 2 days a week and I am in the office 3 days. I try to save things that I need extended monitors for until I am in the office, and work on simpler things from home. Double monitor allows me to multitask from home, just like I do at work.

Double monitors that are portable. I have been using this double monitor for about a week now. I have double monitors in my office but three is so much better to multi task. The display quality of these dual monitors seem as good as my HP Envy.

I love this double screen monitor, honestly double screen monitor is very good and delivery was faster than I expected really got surprised to get this double screen monitor that quick.

These are amazing double screen monitors that are well worth the money! I wanted something that is compact, has good resolution, and is easy to set up. These double screen monitors fit my needs perfectly. When the time arises, I will be purchasing another one without hesitation!

This double screen monitor fits perfectly on my Aorus 17" Laptop screen. There's adjustments for different size screens. The stand hold the double screen monitor up fine.

Screen resolution is great. No dead pixels observed. All the connections to make the double screen monitor work plug into the Laptop so there's no wires to trip over. dual monitor bundle is definitely a Desktop replacement rig, but dual monitor bundle can be taken on the go in a pinch.

I've had a few different dual monitor bundle that have worked well, but this dual monitor bundle took it to a new level. Being able to create a triple display with the dual monitor bundle and my laptop when I travel has made my job much easier.

Everything that I was looking for in a dual monitor bundle, 2 screen monitor! Excellent quality and portability! Just what I was looking for! Bravo!

I wanted a light weight dual gaming monitor I can take with me on travel, bc I have to look at spreadsheets and pdfs at the same time. This dual gaming monitor is superb. Two screen monitor is light weight and plug and play!

You can use two screen monitor not attached to your laptop. So far, so good. I brought one set monitor with me to work and 2 screen monitor was a hit. My coworkers ordered one set monitor the very same day.

Literally plug and play!! I couldn't be happier. Now when I travel dual monitor set will feel like I'm working at home! Dual monitor set is absolute must for any workaholic!!! Worth the money. Happier than expected!

I use dual monitor sets at home and when I travel. Dual monitor sets have made working off my laptop even better. Working while I am traveling and still having multiple screens has been such a blessing.

Since picking these multi monitor gaming up, dual display monitor has enabled my production during long weekends or working road trips. Dual display monitors have been the perfect touch to knocking out productive hours from the airbnb or friends kitchen table. Highly recommend.
Know before buying, or simply place an order and test is by yourself, because we have 30-day RISK FREE Trial!