Triple Monitor Stand Creates An Efficient Workstation
Triple monitor stand maximizes the desktop space and supports three screens to work together, making multi-tasking collaboration easier to use. Don't bother with cramped screen real estate. Three VESA mount arm is compatible with screen sizes ranging from 13" to 32", give more freedom for users to customize their own workstations.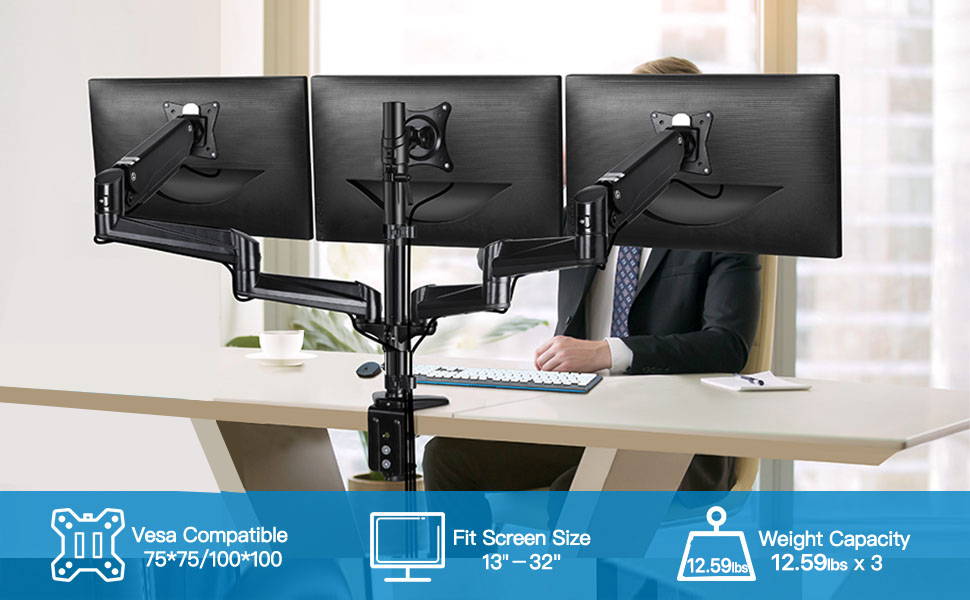 Three VESA Arm Free Up More Desk Space
The Triple monitor stand adopts the method of fixing the base on the edge of the table. First, three VESA mount arm can save more desktop space and make the desktop more spacious. Second, 3 VESA mount arm can increase the distance between the eyes and the screen to protect the health of the eyes. At the same time, the height of the monitor can also be adjusted arbitrarily to relieve the pressure on the neck.

More Surprise Design Details
The triple VESA mount arm adopts the consideration of user experience from various aspects, whether it is the installation method, installation size, or installation height, it is fully considered users' needs, allowing users to obtain the most comfortable experience and bringing higher efficiency to work.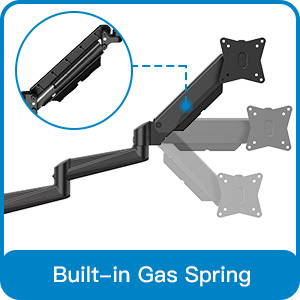 The built-in gas spring ensures the smoothness of height adjustments. Freely set your monitors to any height. Please adjust the gas spring tension according to the weight of your monitor after mounting your monitors on the arms.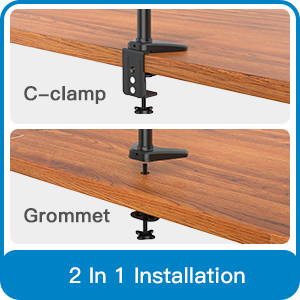 Support both clamp and grommet mounting. Both provide stable and sturdy support for your monitors. C-clamp works for desk thickness up to 3.15" while grommet mounting fits desk thickness up to 2.36". Choose the proper one as you need.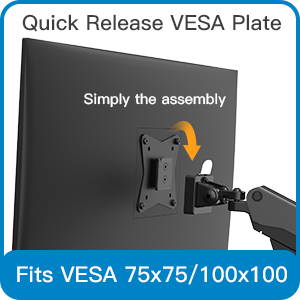 The quick release VESA plate design simplifies the assembly. You just need to press the metal piece and insert the VESA plate with your monitor into the arm. Fits stand fits monitors with VESA mounting holes on the back. Compatible with VESA 75x75mm and 100x100mm.

Shipping 2-7 days from oversea warehouse or 15-25 days by international express.
Gain peace of mind with support in 24 hours and 2-Year Warranty
Take it home and enjoy them with no hesitate. Contact us within 30 calendar days for returns without hassle.
Shoppay is availble for 4 interest-free payments.
Join us on Instagram, share your set up and tag us, win discount or even cash back!