Know before buying, or simply place an order and test is by yourself, because we have 30-day RISK FREE Trial!
Portable 144Hz 1080p Monitor
17.3-inch 144Hz IPS monitor aimed to provide a higher gaming experience, optimize screen performance, and enable better display of each frame of game screen. 144Hz monitor gaming screen lets every game player to devote himself to the game and get the ultimate gaming experience.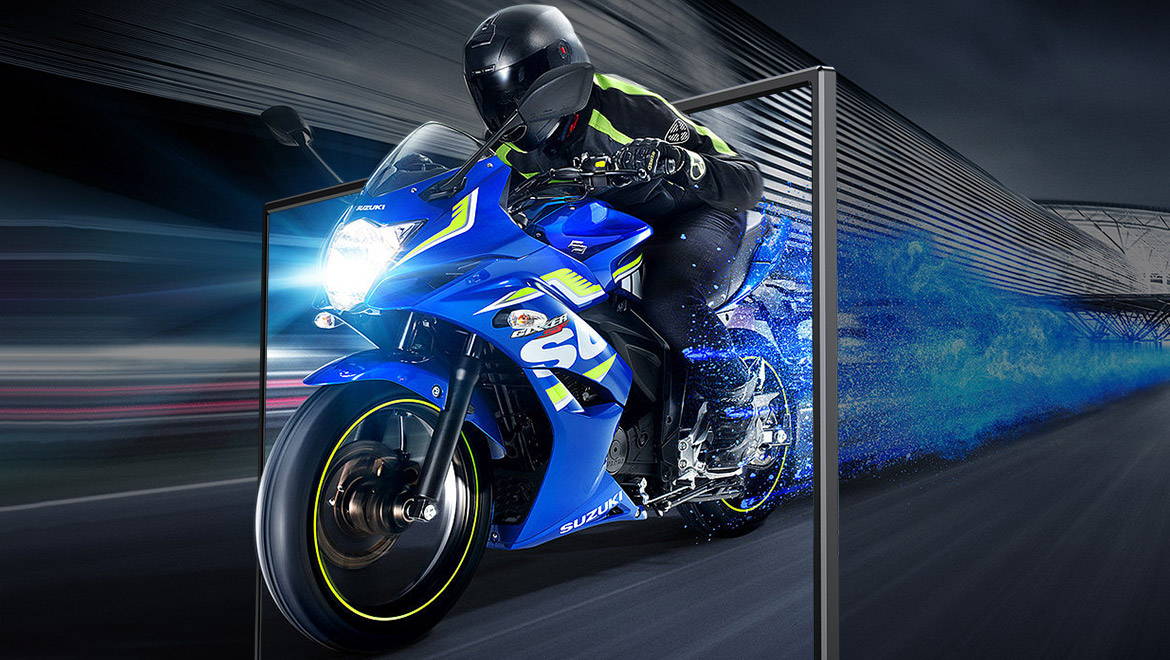 17.3-inch 144Hz Gaming Monitor
1080p 144Hz monitor can improve the game experience by virtue of its own performance and obtain a smoother game experience. The 17.3-inch 144Hz IPS monitor can expand the game screen to magnify the entertainment experience. 144 hertz monitor equipped with FreeSync can obtain a smoother game screen, and HDR can further optimize the dynamic contrast of the game screen to obtain a lifelike game screen.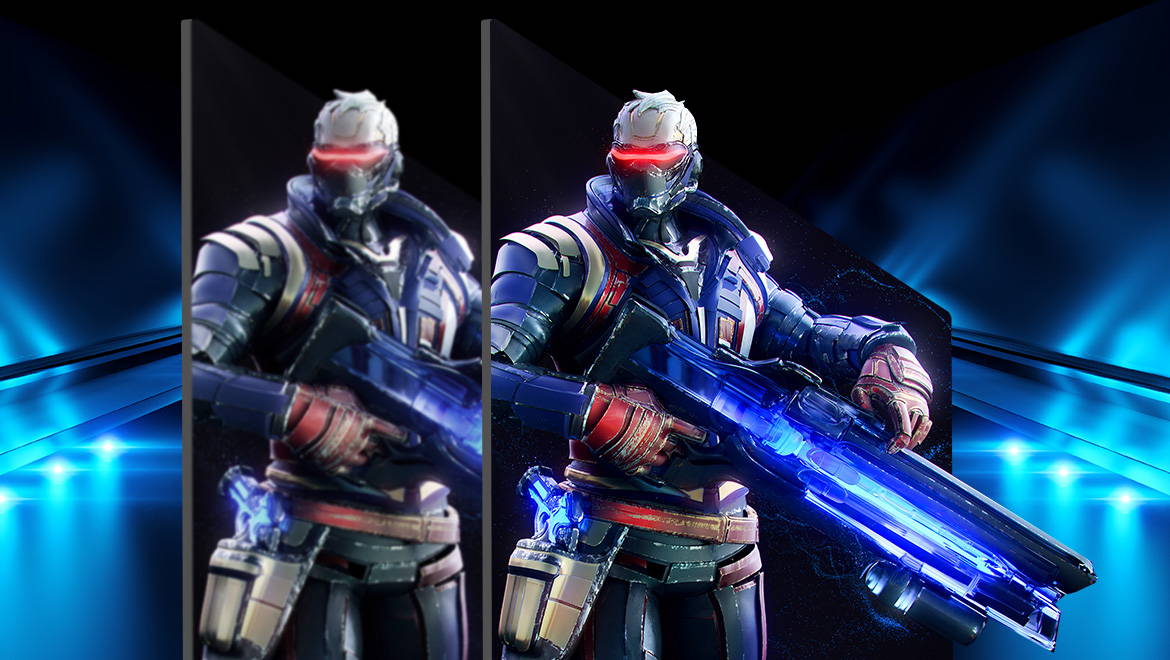 Portable 1080p 144Hz monitor
144Hz refresh rate for lag-free high FPS gaming 1ms response time always streak-free display. Your graphics card transfers images to your monitor as soon as possible. Uperfect 144Hz gaming monitor with Free Sync-compatible technology synchronizes the display refresh rate with the GPU in your PC, preventing screen cracks, stuttering and delays. Objects look sharper and the game is super fluid.
High Dynamic Contrast Screen
144Hz 1080p monitor has HDR function, which can deeply adjust the dynamic contrast of the video picture, which is the closest to the brightness and darkness of the real picture. 144Hz gaming monitor makes the picture appear lifelike.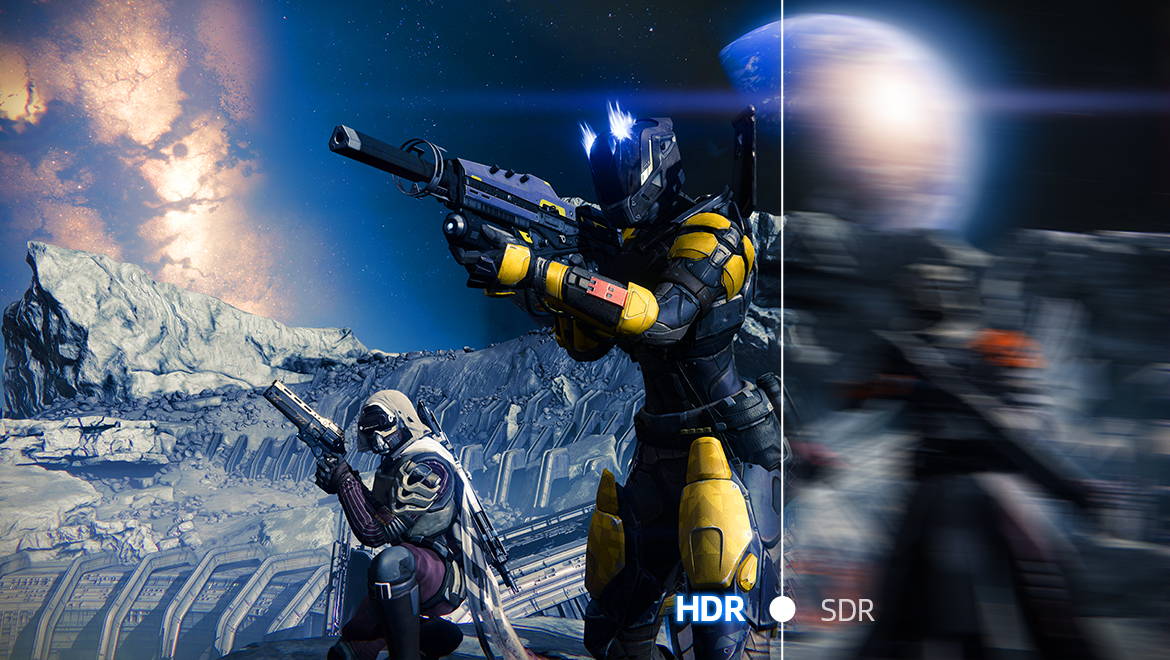 Lightweight 144Hz IPS monitor
12 mm slim design for the UPERFECT 144Hz IPS monitor is the perfect travel companion. The integrated adjustable mount makes it one of the lightest and most compact portable external monitors available. Meet your daily screen needs when working in any situation. A slim and compact expansion 144Hz 1080p monitor that serves as a business and personal travel companion.
Best 144 hertz Portable Type C Monitor
UPERFECT 144Hz 1080p monitor has an innovative hybrid signal solution with integrated Type-C interface with 3-in-1 function for simultaneous power, signal transmission and USB interface functions. At the same time, the monitor is equipped with a separate USB interface. The USB interface not only allows you to directly connect the mouse and keyboard, but also use the U-disk directly.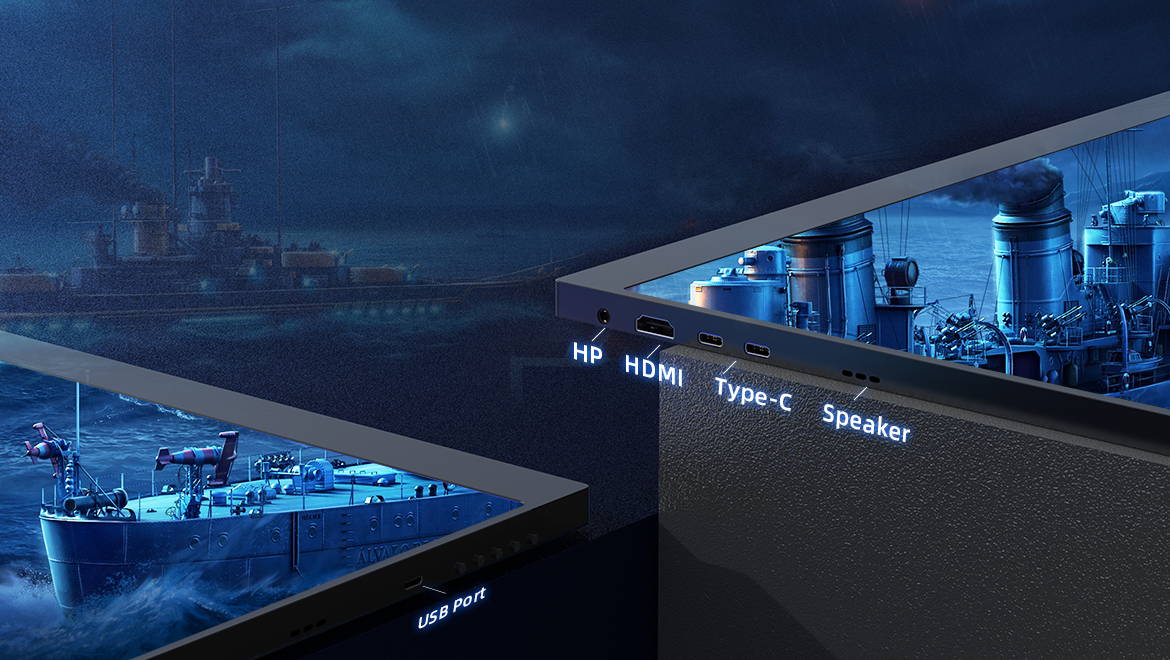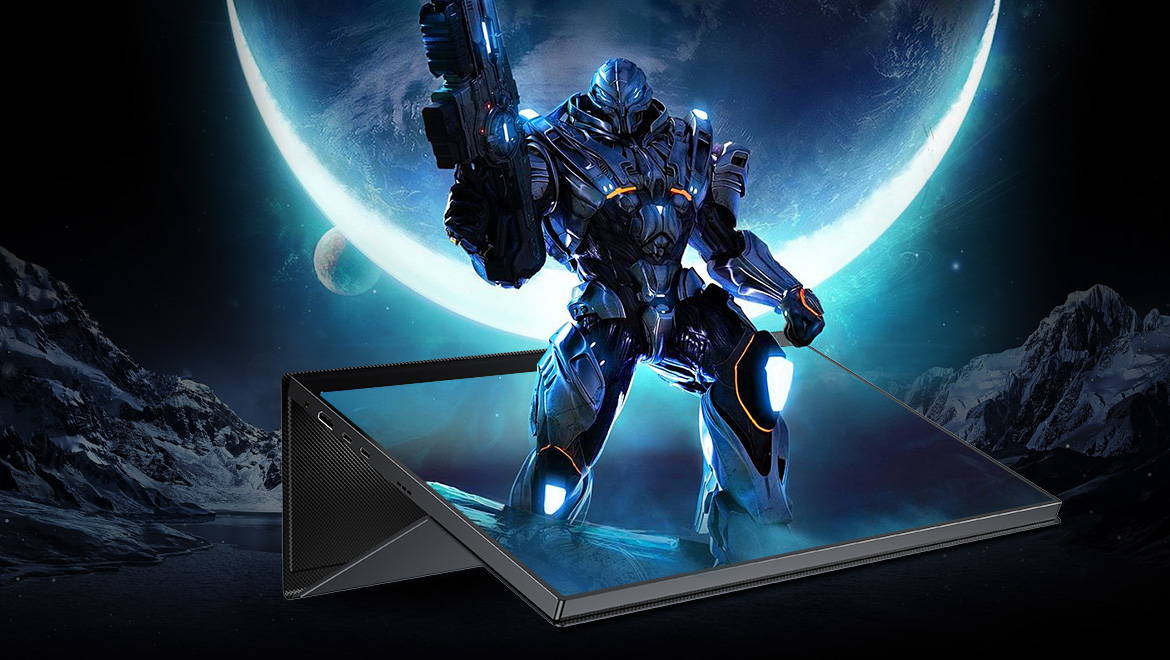 144Hz 1ms 1080p Gaming Monitor
HDR mode provides a more lifelike game screen content and improves gaming experience. UPERFECT 144Hz 1080p monitor has a HDMI interface and we offer a HDMI to HDMI cable which is perfect for your gaming equipment ( XBOX ONE / 360, Nintendo Switch, PS4, PS3 etc). No need to buy additional accessories, we offer the best support for your gaming experience.
Built-in 4 75*75mm (M4*4mm) VESA holes, you can install this 144Hz 1080p monitor on the desktop or wall, save the space on the desktop, use it to place more daily equipment, achieve multi-device use at the same time, comprehensively improve productivity, and allow work more efficient.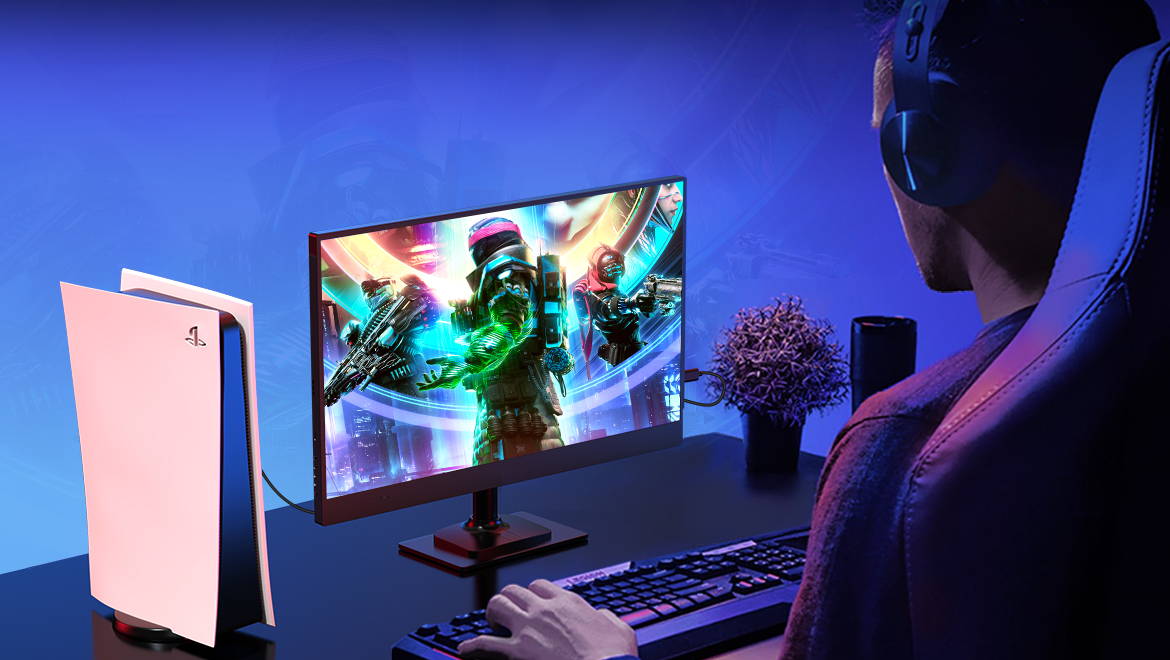 Wholehearted Detail Design
UPERFECT 144Hz 1080p monitor not only optimizes the game experience visually, but also provides a higher level of game experience from the perspective of hearing and eye health. Cheap 144Hz monitor maximizes the entertainment experience brought by the game, double the value of your investment.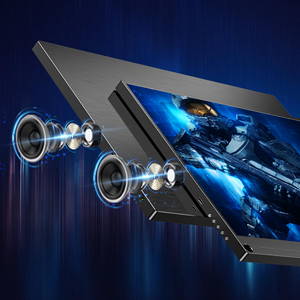 Built-in dual speakers, super high-quality stereo output, providing clearer sound quality. Adopts 2W stereo, 3.5mm headphone jack to output audio of concerts and games. Provides stunning stereo sound.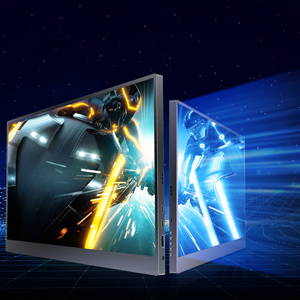 144Hz monitor adopts low blue light technology filters harmful blue light to protect eyes of all ages. Flicker-free eliminates the harmful flicker of traditional LCDs, preventing eye strain and impaired vision.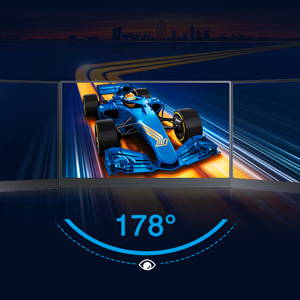 Using IPS screen, 1080p 144Hz monitor has a full viewing angle of 178°, which expands the field of vision, does not reduce visual blind spots, and gives a panoramic view of the screen content.
More Powerful
Than You Can Imagine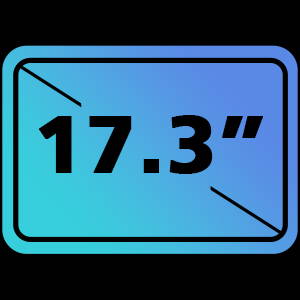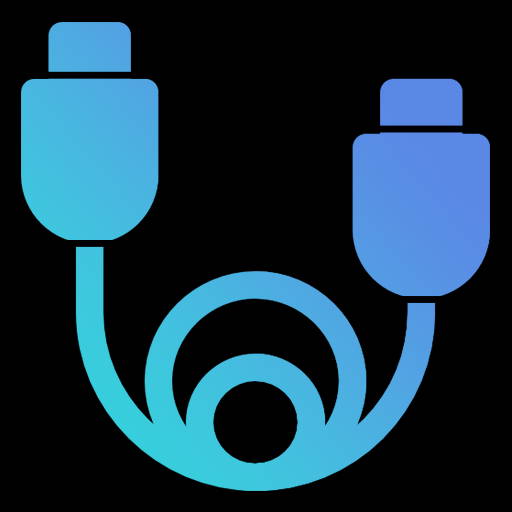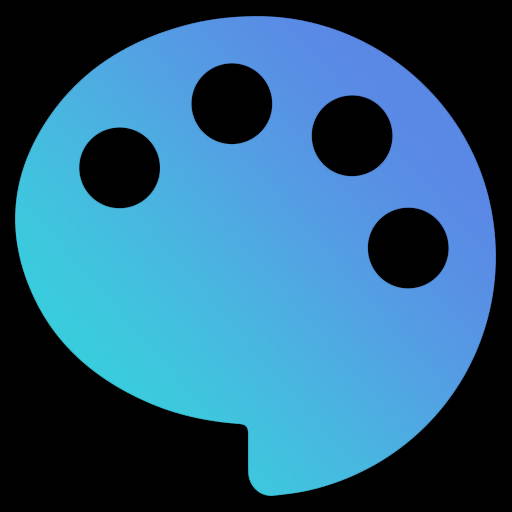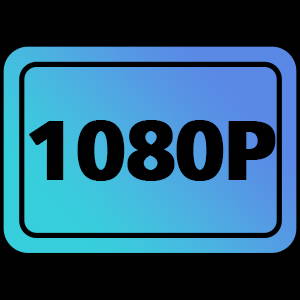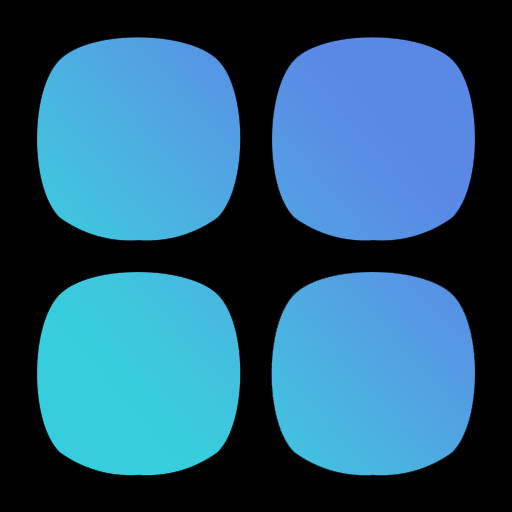 Shipping 2-7 days from oversea warehouse or 15-25 days by international express.
Gain peace of mind with support in 24 hours and 2-Year Warranty
Take it home and enjoy them with no hesitate. Contact us within 30 calendar days for returns without hassle.
Shop Pay is availble for 4 interest-free payments.
Join us on Instagram, share your set up and tag us, win discount or even cash back!