FHD IPS External Portable Monitor
With the lightest body, the 15.6-inch portable monitor is the best choice for indoor and outdoor portable monitors. As the second screen of the laptop, 1080P IPS portable external monitor can expand the laptop screen, dual-screen collaboration, create an exclusive work window, and bring more productivity to the work.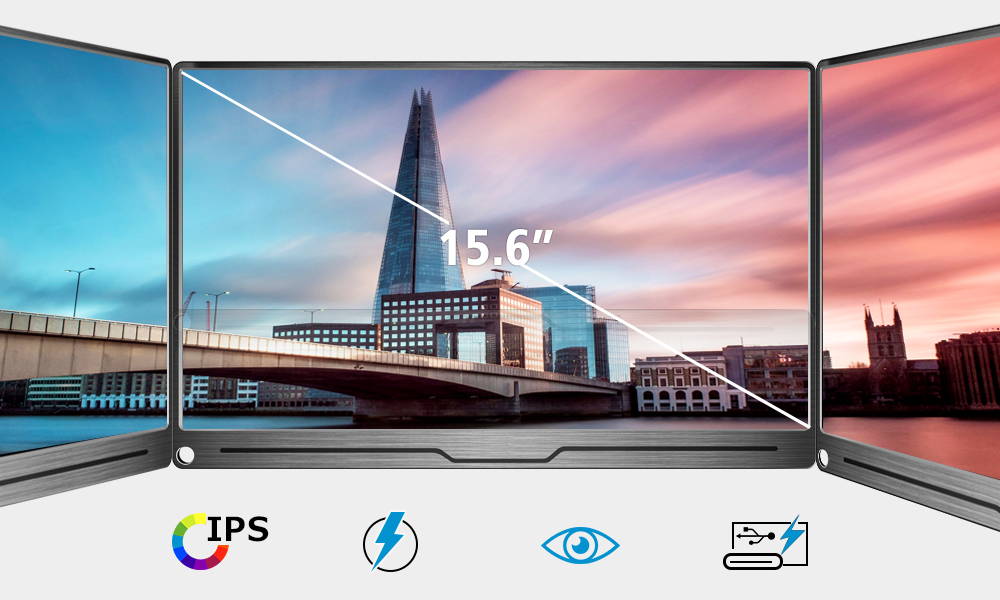 Wide View Portable Monitor
Uperfect 15.6 inch Full HD IPS portable monitor offers 178° full viewing angle and Eye Care technology that keeps your eyes from getting tired during prolonged use. Features a 16:9 aspect ratio LED-backlit panel with a 178° horizontal and vertical ultra-wide view angle that minimizes color shift on both horizontal and vertical planes to ensure quality visuals from almost any direction. It delivers improved color accuracy plus increased energy efficiency.
Flexible Space-saving Usage
Four screw holes are built in the back of 1080p monitor (75*75mm@M4*6mm), It can well fix the display on the wall or the desktop, making the desktop look more clean and tidy, and at the same time increasing the utilization space of the desktop for placing more daily equipment.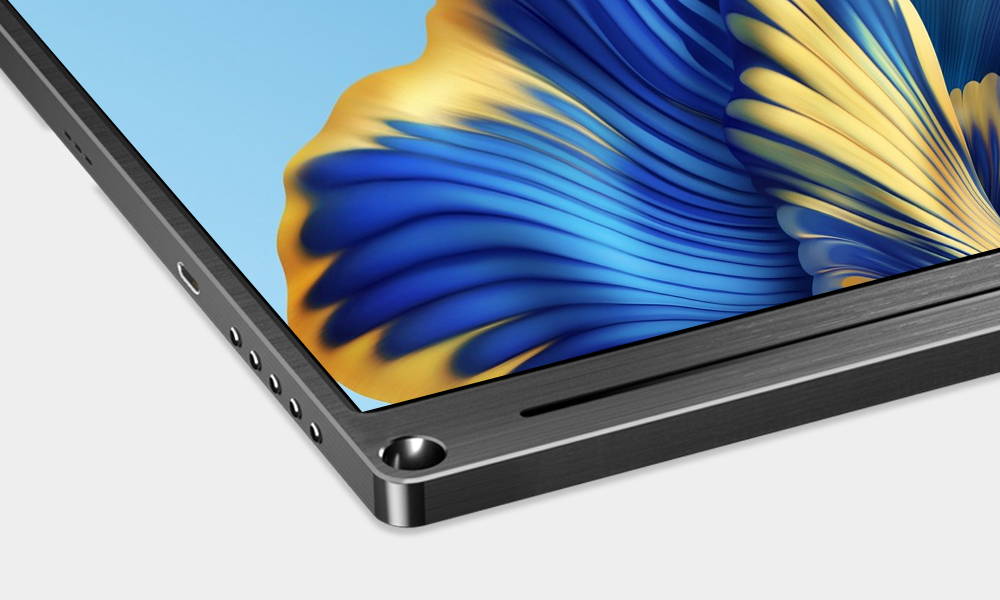 Ultra-thin and Portable Screen
Ultra-thin display, weighing only 0.66 kg (1.45 lbs), as thin as 12mm (0.47 inch), s
mall in size, 1080P IPS portable external monitor can be put into a backpack arbitrarily, not only does not occupy the space of the backpack, but also does not bring a great burden to the shoulders. 15.6 inch monitor is the best choice for outdoor office and entertainment portable monitors.
Multiple Application for Work and Life
15.6-inch monitor depends on the richness of the interface and is compatible with a variety of devices. HDMI and Type-c port can be used in all kinds of devices, 1080P external monitor brings great convenience to various practitioners such as business people, teachers, students, travelers, etc.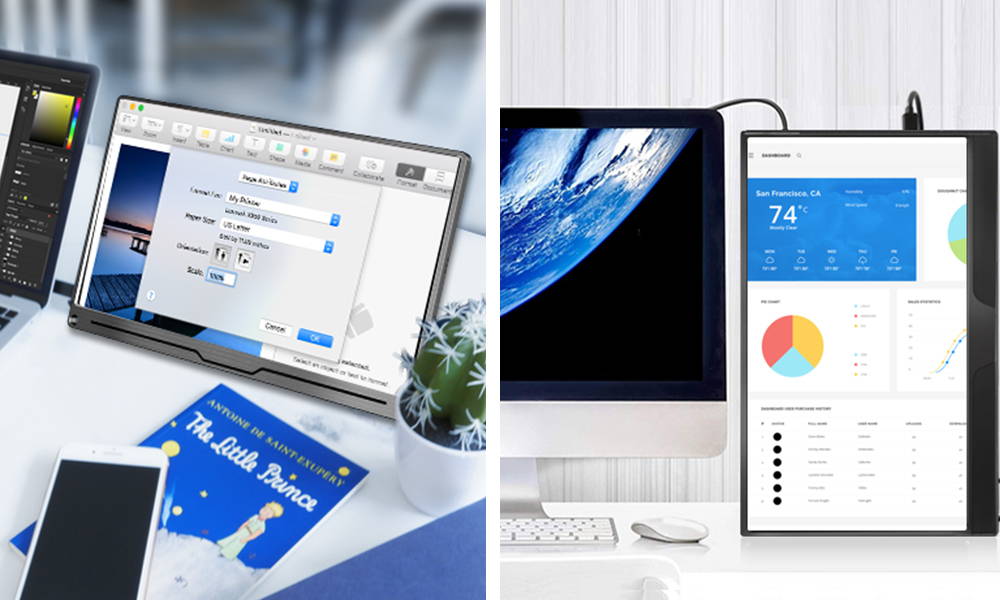 Easy Work Portable Monitor
As the second screen of the laptop, you can choose the horizontal mode and vertical mode to customize the working window to better display the screen content, so that the display of the content can fit the screen perfectly, making the content display more in line with the visual experience and making the eyes more comfortable.
Game Compatible Portable Monitor
UPERFECT 15.6" monitor supports various game consoles with Type C and HDMI input, including XBOX/PS4/Switch, etc, play your game with your friends anywhere. 3MS response time avoiding tearing and reducing stuttering caused by a misalignment between the screen's refresh rate and the content's frame rate, ensure a smooth gaming experience.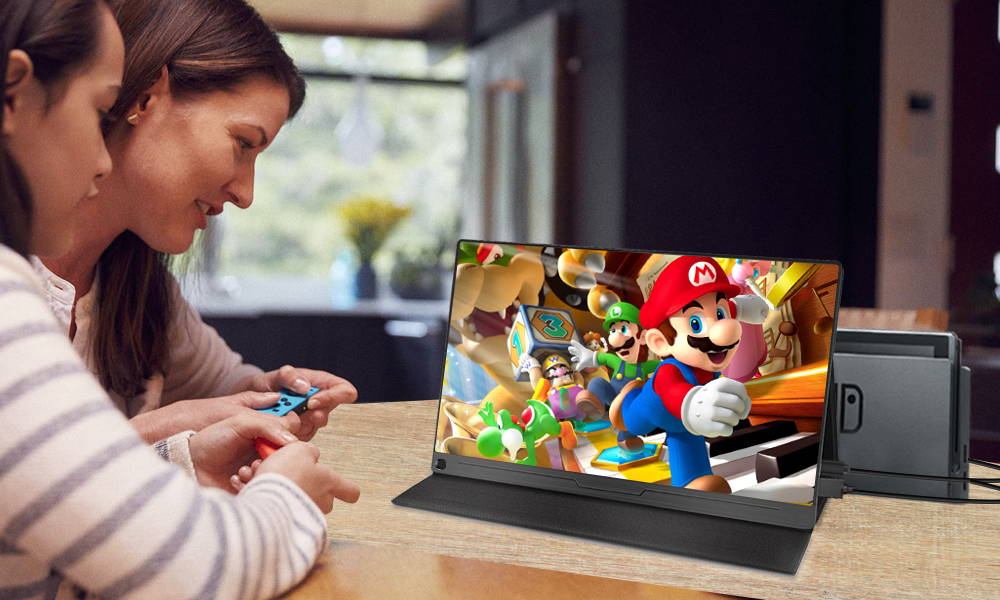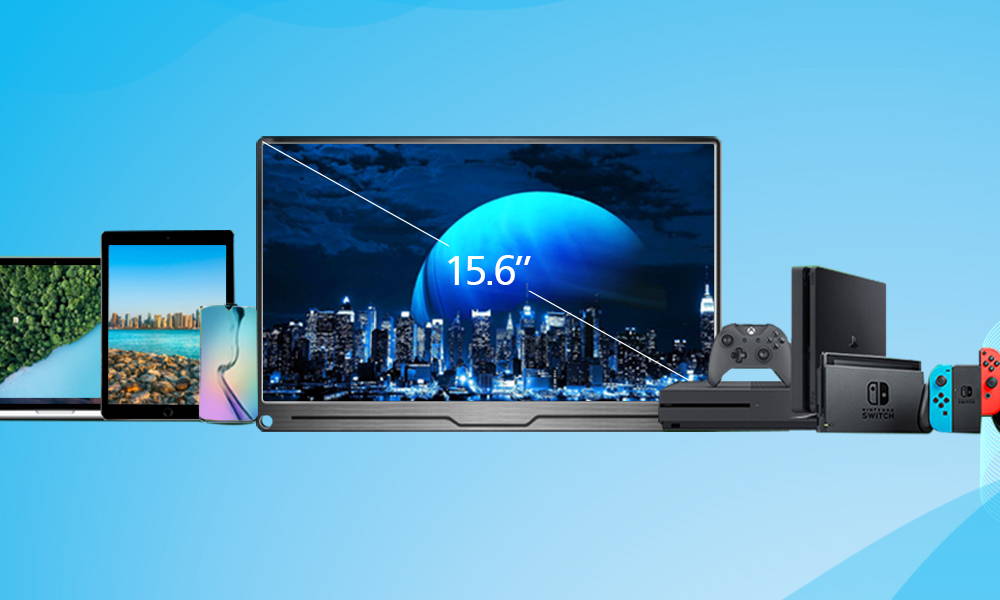 Easy Use Connection Portable Monitor
A USB-C to USB-C data cable can be plug and play, easy to play. UPERFECT USetup J315 monitor can use three modes. Extend or copy the screen of your laptop or PC; Display for Raspberry Pi ; Empower your Android 10 mobile phones into a laptop.
More User Experience Design
A variety of use designs comprehensively enhance the user experience, from materials, ports, audio, etc. to consider the user's preferences, designed with rich connection ports, dual stereo speakers, etc., every detail is designed for a better use experience.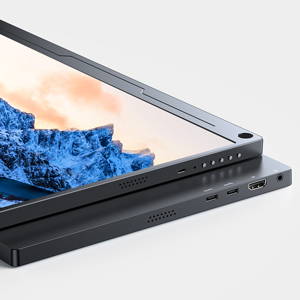 With a HDMI and full-featured dual USB Type-C ports. UPERFECT 15.6 inch portable monitor meets power supply and FHD video signal transmission functions. This external monitor connects to your laptops, computers, smartphones, gaming devices, etc.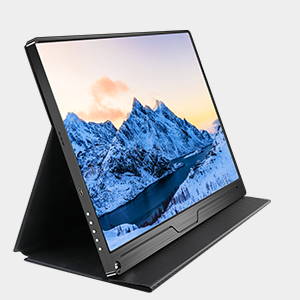 Uperfect 15.6" monitor uses metal wire drawing process to improve product quality again.The display is thinner, lighter, and easier to carry. Whether you need to go out for mobile office or take notes in class, it will be of great help.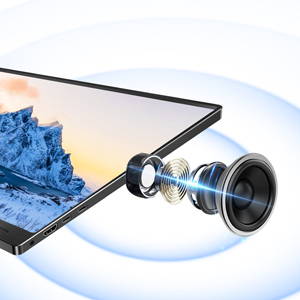 Portable monitor HDMI display built-in dual 1W 8Ω speakers, allowing you to have a great audio experience while on the movie, and a 3.5mm headphone jack for plug-and-play connectivity to a variety of multimedia devices.
More Powerful
Beyond Your Imagination



1.45lbs (0.66kg) FeatherLike


Easy Calibration OSD Touch Menu
Shipping 2-7 days from oversea warehouse or 15-25 days by international express.
Gain peace of mind with support in 24 hours and 2-Year Warranty
Take it home and enjoy them with no hesitate. Contact us within 30 calendar days for returns without hassle.
Shoppay is availble for 4 interest-free payments.
Join us on Instagram, share your set up and tag us, win discount or even cash back!