The Portable Monitor with a Battery Backup
Portable monitors are an excellent tool for getting more real estate on your desk. They are also a great way to get a monitor with a battery backup. The battery backup is an essential feature in a portable monitor. A battery backup comes in handy if, for example, you are traveling and need to access your monitor (which is currently at home). The battery backup usually can be charged from an outlet via an AC Power Adapter. Also, a low voltage powering your portable monitor means that the power capacity per battery is usually quite large. Possible uses for portable monitors with batteries: Working abroad or on the road (you can use the charger to provide power wherever you have access to a working power outlet) Freely moving your workstation around your office and whenever you need it. 
This blog looks at the different types of portable monitors with a battery backup.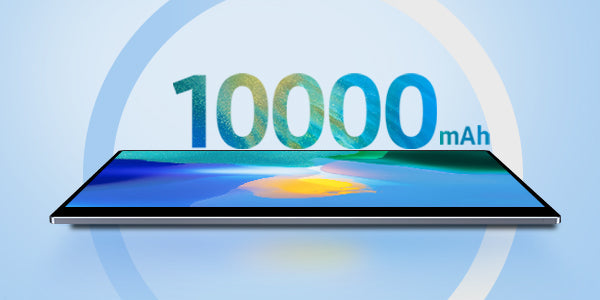 Why do we need portable monitors?
People these days are traveling a lot, and they need something that can serve them when they are traveling. If you are a frequent traveler, you are probably looking to make traveling more accessible and more comfortable. You might want to get a portable monitor for yourself. With a mobile monitor, you can bring your desktop computer with you without the need of lugging around a big desktop computer. With a portable monitor, you can get it anywhere you want to go. This is very useful to people who work while traveling and want to bring their work with them. Portable monitors are getting more and more popular these days. But with the popularity of these monitors, many people have become confused with the different brands and models of portable monitors. They are even having difficulty choosing which brand and model of a portable monitor is best for them. So if you are one of the many people confused about which brand or model of a portable monitor to buy, then look no further than UPERFECT portable monitor.
How does a portable monitor with a battery backup help us?
The portable monitor with battery backup is a device used to check the battery backup or the power supply of a computer. It is a small device that is generally a part of a computer case and is connected to the motherboard or a power supply. The portable monitor with a battery backup is also used to check the power supply of any other device used in a computer or any other system.
What are the additional benefits of a battery backup?
Portable monitors are not a new concept, but there are a few things you should know about them before you buy one. 
The monitor comes with a battery backup. It's not a requirement, but it is an excellent option if you don't have a lot of outlets. 

A monitor arm can mount the portable monitor to your laptop or desktop computer, or you can use it as a secondary monitor on your desk. 

The quality of the screen is crystal clear. You can see everything on display.

If you plan to use it as a mobile monitor, it can be a bit heavy to tote around with you. 

It's relatively lightweight, so it shouldn't be a problem carrying it around in your laptop bag.
About Us
Individualized monitors are available from UPERFECT for persons with specific display requirements. At UPERFECT, we use various technologies to improve the lives of those who come into contact with our displays. We take pride in providing high-quality design and customer experience at low pricing, thanks to decades of knowledge and research at the heart of our business model and delivery process!
Conclusion: The portable monitor with a battery backup gives you the freedom to work anywhere, anytime. We hope you enjoyed this blog article on the best portable monitor. We recommend the battery portable monitor 15.6 inches touch screen if you're looking for a solid performer with a reasonable price and great features. If you have any questions on portable monitors, please get in touch with us anytime at https://www.uperfectmonitor.com/
---