Know before buying, or simply place an order and test is by yourself, because we have 30-day RISK FREE Trial!
Your Monitor's Best Partner
UPERFECT Adjustable VESA monitor mount is a beneficial support for portable monitors and can be compatible with a variety of monitors. As long as it conforms to the design of the VESA holes specs, VESA monitor mount can be used by users anytime and anywhere, bringing convenience to work and improving work efficiency.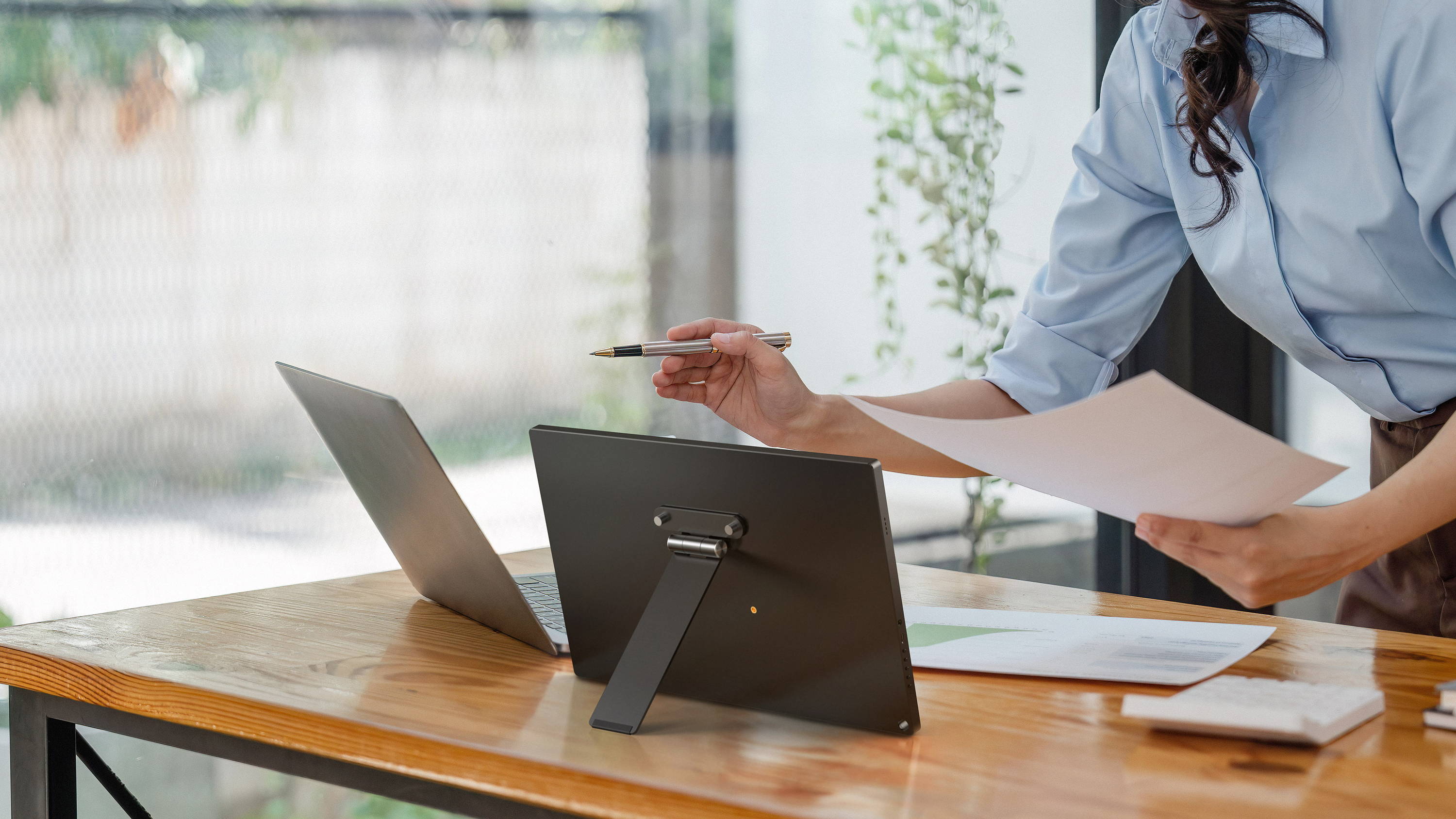 Balance Your Vision and Free Your Hands
VESA monitor mount can free your hands and eliminate the need to support the monitor with your hands or other objects, allowing the portable monitor to work better on a smooth horizontal surface, improving work efficiency and increasing productivity.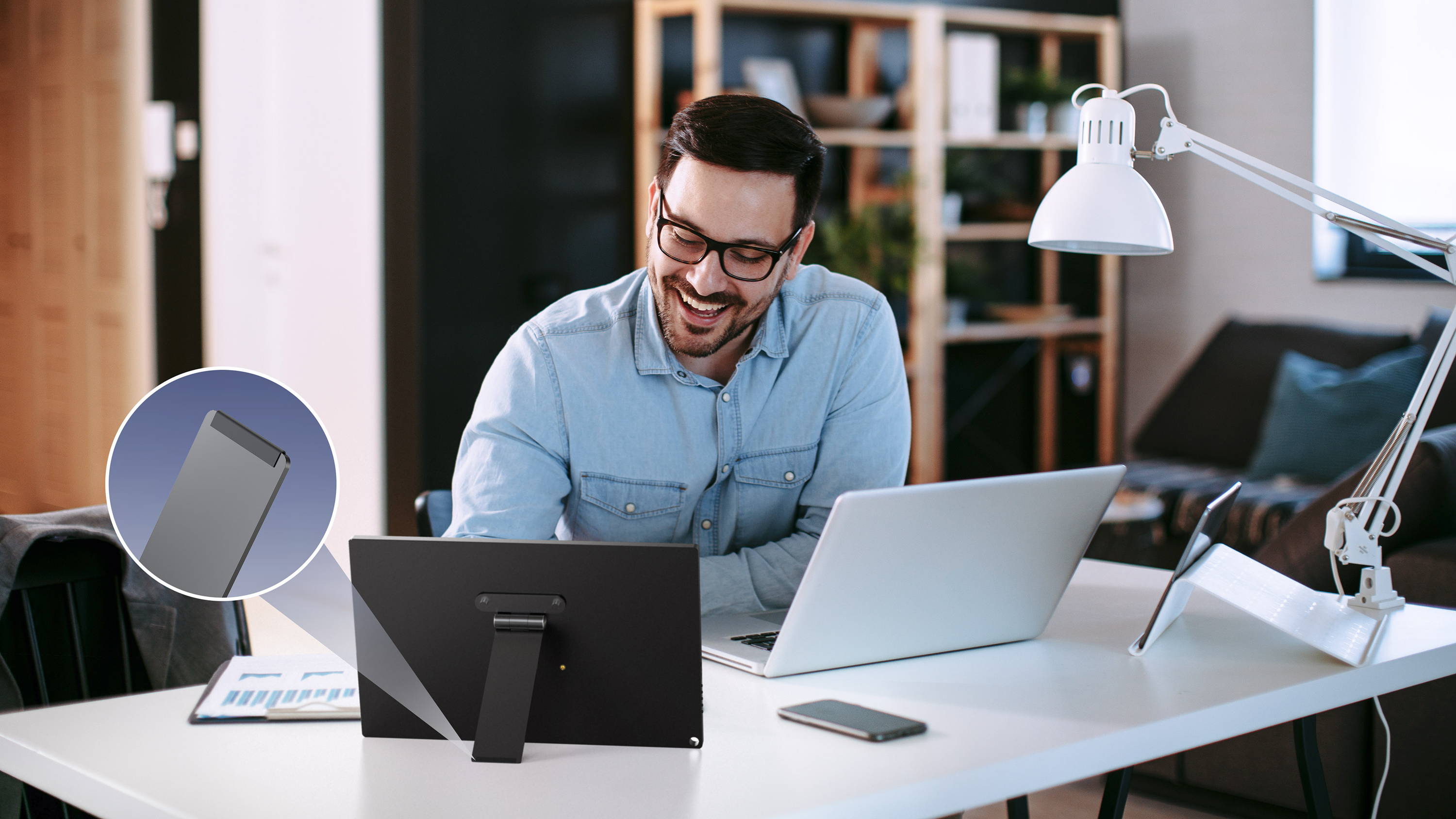 Stand Tightly on A Flat Surface
The bottom of the VESA portable monitor stand is designed with a non-slip pad to increase friction, allowing the monitor to stand stably on any smooth surface. VESA monitor stand will allow the portable monitor to stand at a fixed angle and will not slide casually.
Can Be Easily Put into A Backpack
UPERFECT VESA monitor stand is very convenient to carry, allowing the portable monitor to be used anywhere and anytime, such as in coffee shops, streets, conference rooms, trains, high-speed rails, camping, etc.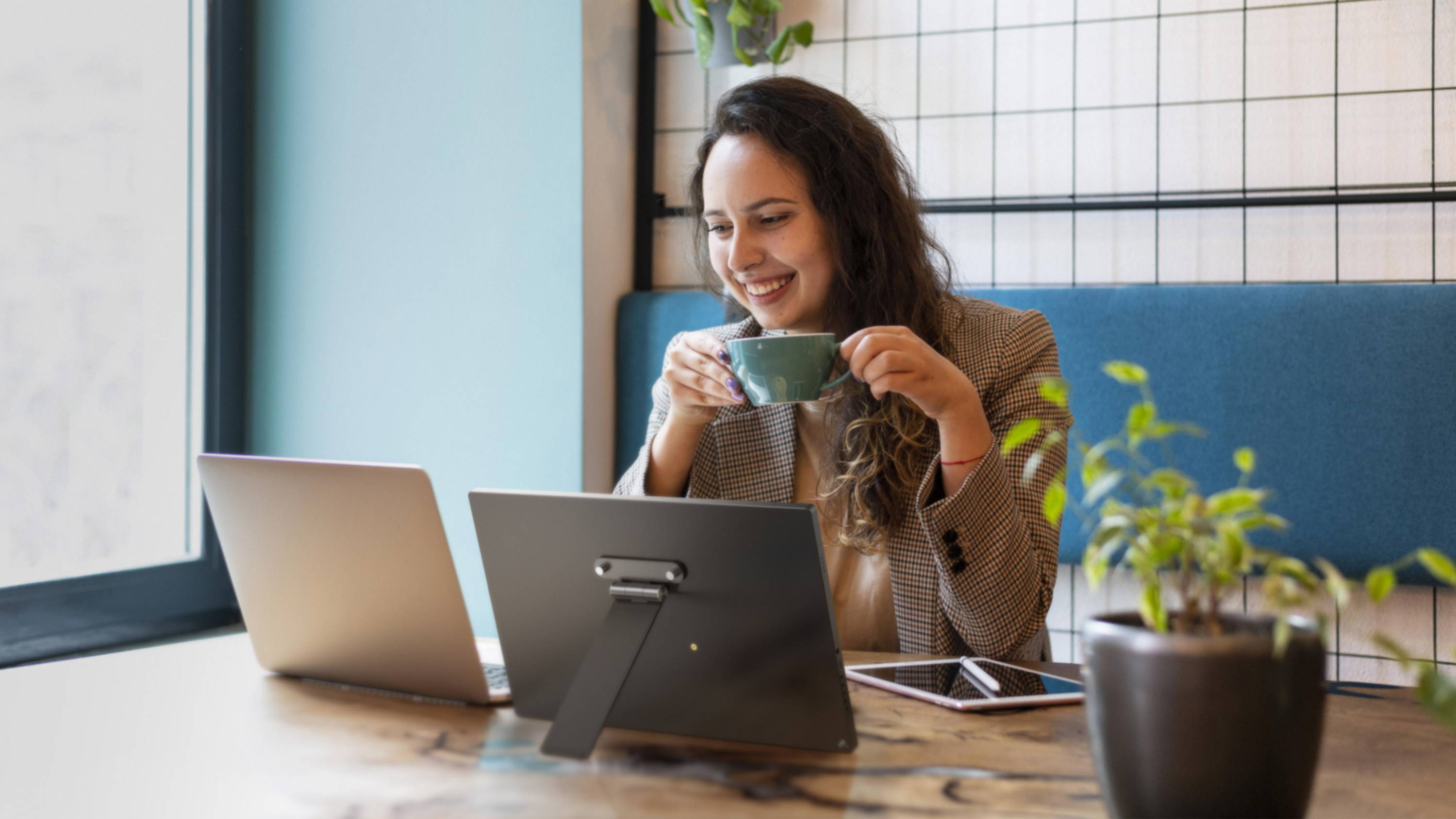 Flexible Adjustment for Comfortable Work
Although the VESA monitor stand is adjustable, gives users enough space to adjust the angle of the monitor. Whether it is the standing angle or the display direction of the portbale monitor, VESA monitor stand can unconditionally meet the needs and bring substantial convenience to the user.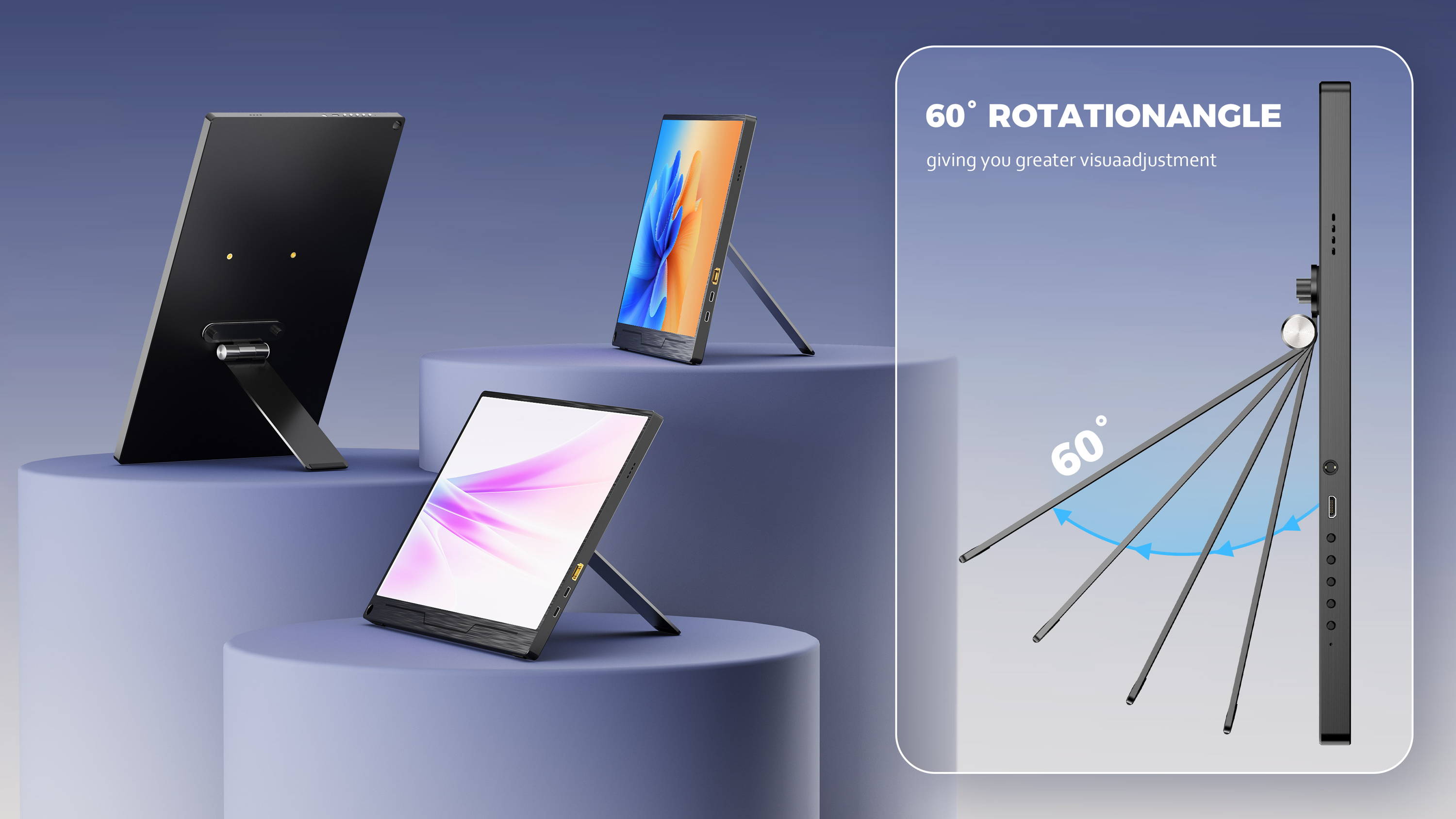 VESA desk mount can be adjusted at will. You can adjust the tilt angle of the VESA desk mount according to your sitting height to match the viewing angle, so that the screen is in the best visual range, releasing neck pressure and allowing you to work longer.
Freely Switch Screen Orientation
UPERFECT VESA desk mount is very easy to disassemble. You can freely adjust the direction of the VESA installation according to the direction of the screen content of the portable monitor, Can be installed horizontally or vertically. It only takes one minute to disassemble and re-install, which is fast and convenient.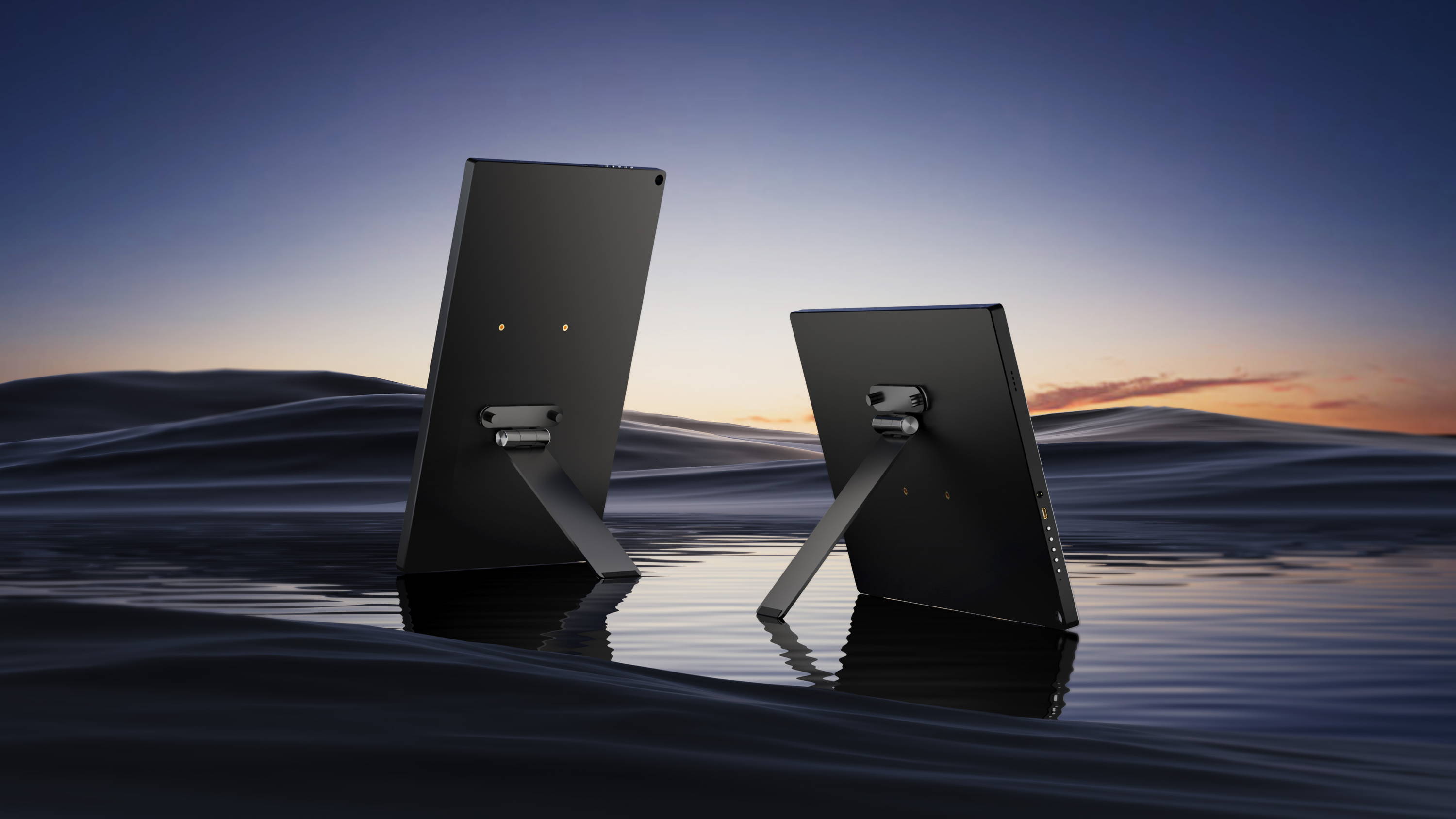 Absolutely Lightweight And Easy to Install
Compared with most VESA mount stands on the market, the UPERFECT VESA monitor mount stands out thanks to its compact and lightweight design, and its installation method is also simplified. Based on this, it has captured the love of many users and has become the favorite of most portable monitor enthusiasts. It is a must-have item for outdoor work with portable monitors.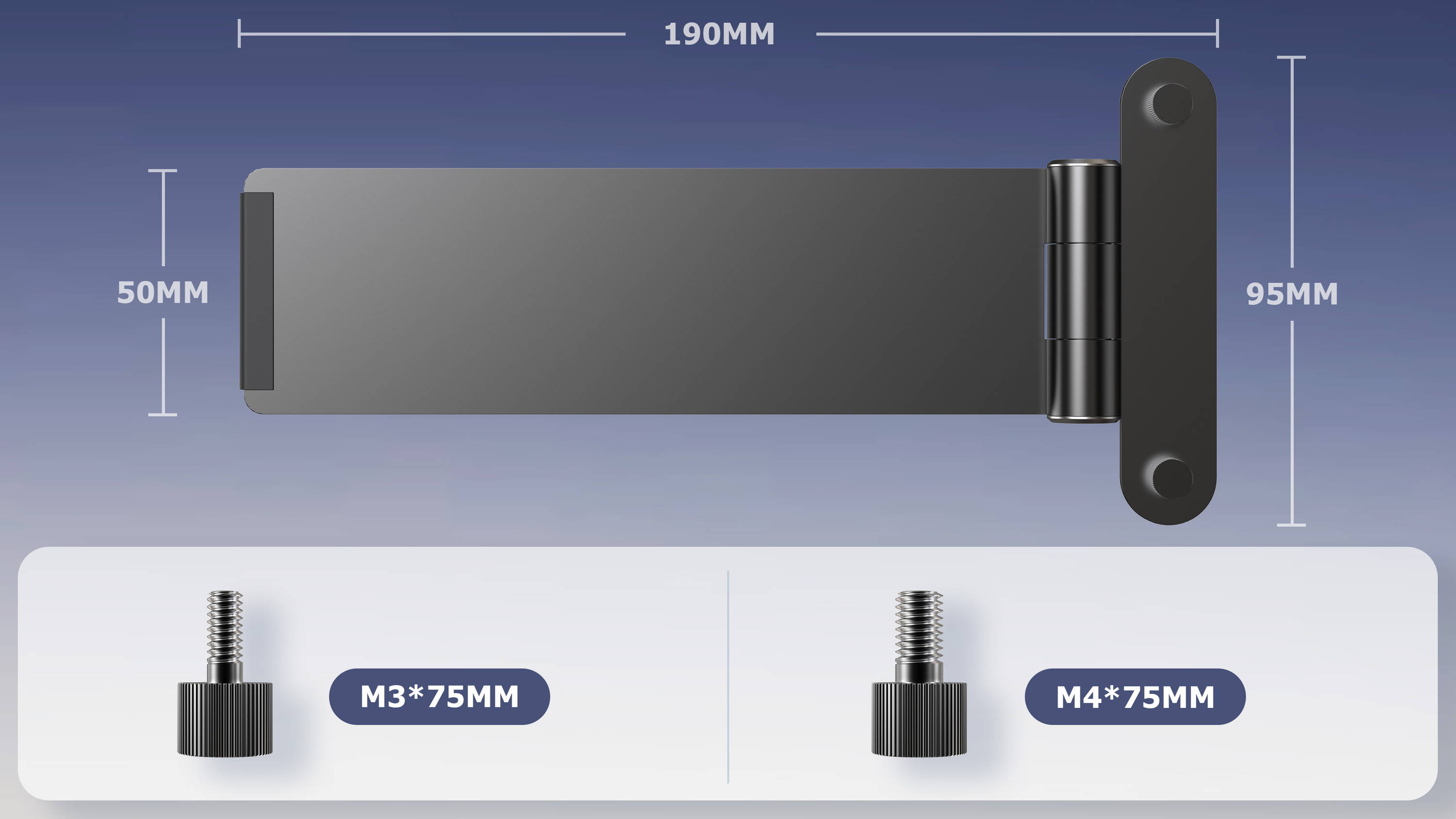 Compact and Wide Compatibility
UPERFECT VESA mount stand is compact in size, only 190*95*50mm (7.48*3.741.97 inch) and weighs about 0.19 kg (0.41 lbs). It is very easy to carry and does not take up space in your backpack. Two VESA screw sizes (M3×7mm, M4×7mm) are compatible with most portable monitors.
Hand-tightened Portable Installation
The VESA mount stand is easy to install without any tools. Hand-tight installation not only reduces the cost of purchasing installation tools, but also reduces installation time and improves work efficiency.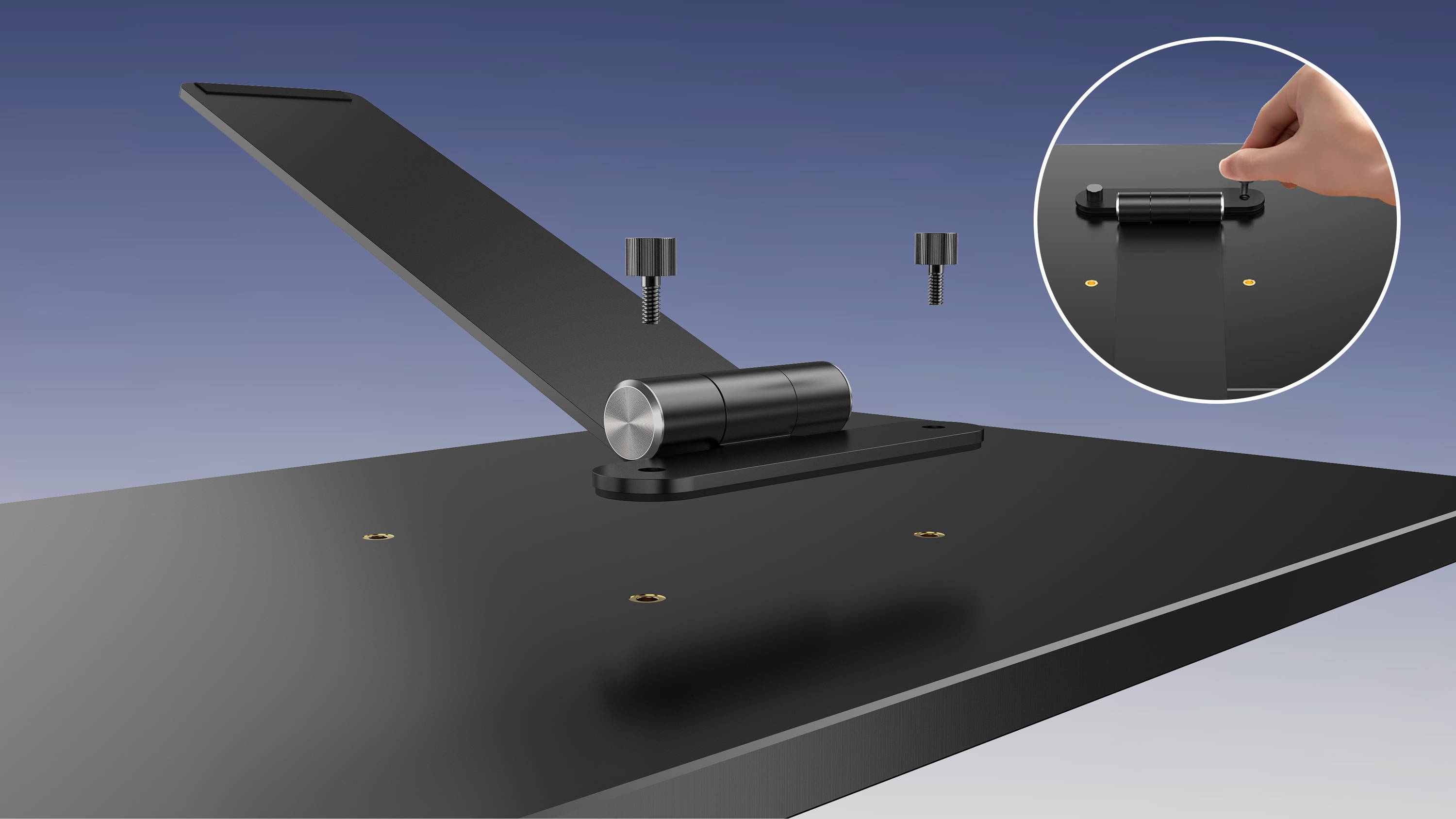 Shipping 2-7 days from oversea warehouse or 15-25 days by international express.
Gain peace of mind with support in 24 hours and 2-Year Warranty
Take it home and enjoy them with no hesitate. Contact us within 30 calendar days for returns without hassle.
Shoppay is availble for 4 interest-free payments.
Join us on Instagram, share your set up and tag us, win discount or even cash back!