Know before buying, or simply place an order and test is by yourself, because we have 30-day RISK FREE Trial!
New Gen Of Wireless Monitors
Thanks to the advent of UFree technology, we designed the Model V, the first wireless high-definition display. Based on 5G millimeter wave transmission, UFree has enhanced anti-interference performance, making transmission more stable and reducing transmission loss. More stable than WiFi and Bluetooth transmission, it will be an inevitable choice for the next generation of wireless display.
Portability Through Wireless
Maybe you can't imagine the convenience of model V, only need a type c cable to realize wireless transmission, without any other operation. Get rid of wires, no delay, fast response, no need to wait to start the desktop, quickly realize work, games, entertainment, creation, learning, movies, etc.
No Bluetooth pairing, no WiFi, no APP, no drivers, no other settings, plug and play, no delay, fast access to the desktop, zero delay. Such a transmission speed cannot be achieved in the field of wireless monitoring.
In order to ensure sufficient power supply and normal use of the transmitter, we recommended connect the power first, and then connect the signal source, otherwise there may be no signal.
Long-distance Transmission
15.6-inch wireless monitor provides more stable digital transmission at faster speeds. Model V's powerful wireless signal has a range of up to 7m (23ft). You can multitask with ease. The transmitter has a matching mini tripod, which can make the transmitter stand more stable.
Note: It is recommended that the transmitter face the receiver on the back of the monitor, when the transmitter faces away from the receiver, the transmission distance is about 4 meters.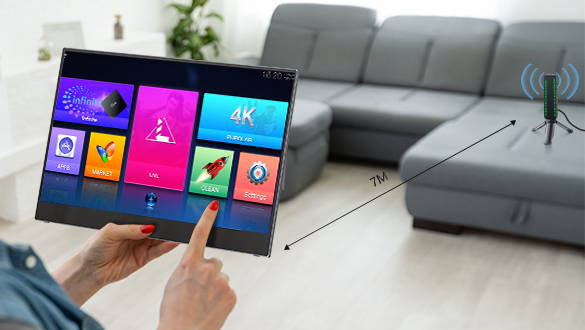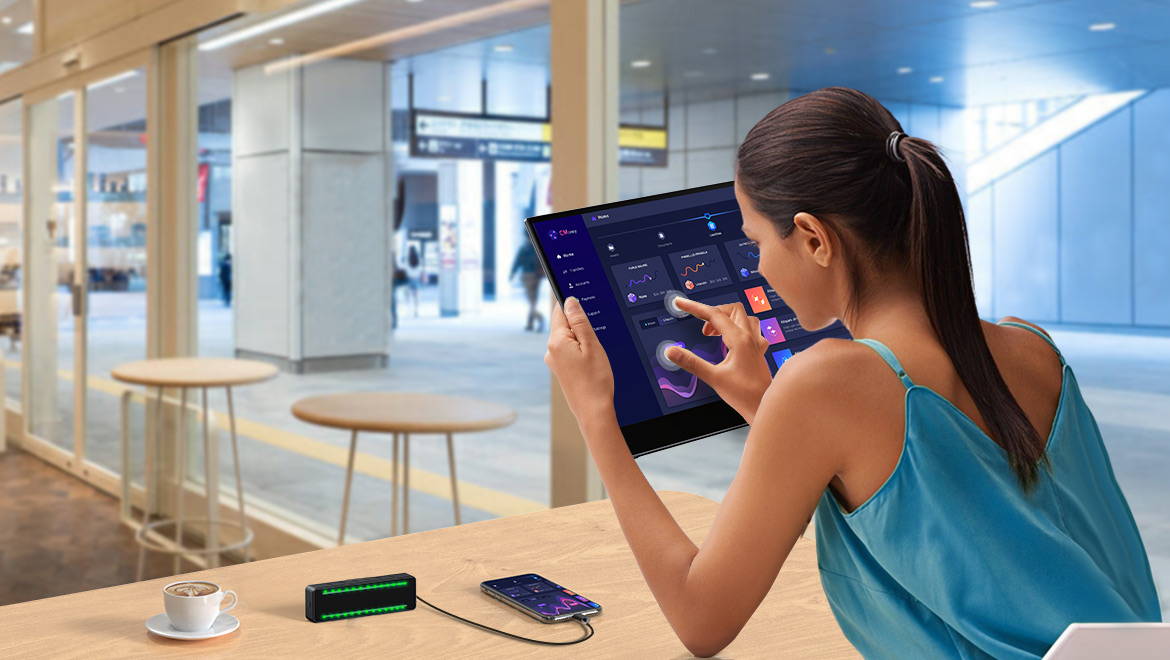 Multi-touch Without Bluetooth
The Model V touch screen display combines UFree wireless 10-point touch and display into one data transfer. Forget about the complexities of Bluetooth pairing. With this next-generation touch technology, wireless touch is easier than ever.
5G Wireless Portable Monitor
Afraid of weak connections outdoors, the ultra-lightweight and built-in battery allow use outdoors with ease, making UFree wireless technology a wider range of applications. Even if used outdoors for a long time, computer portable pc monitor can also meet all user needs.
With 1080P high-definition resolution, browse all kinds of high-definition without obstacles. The display color is up to 16.7M (8bit), can perform various screen experiences, especially movies, games, creation, etc.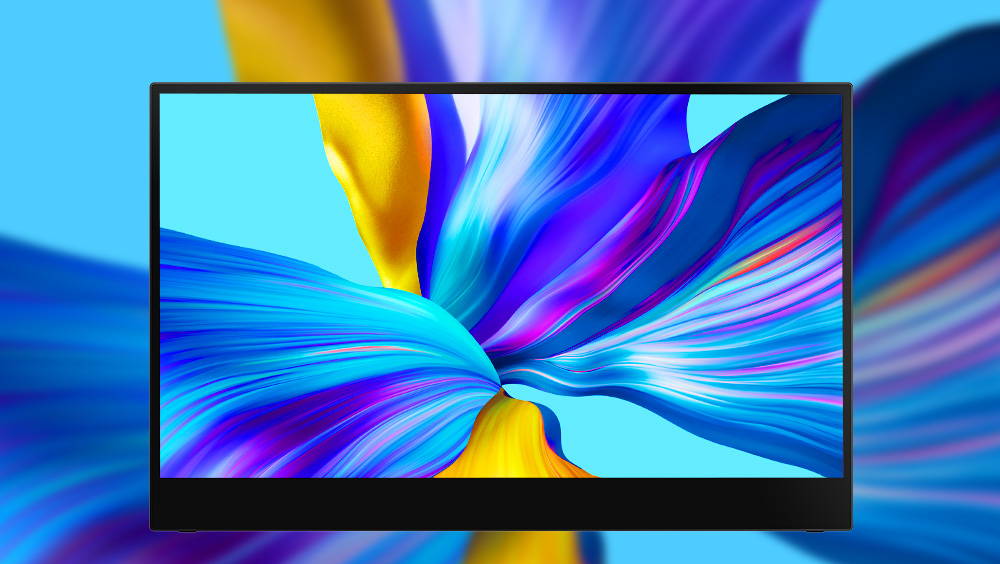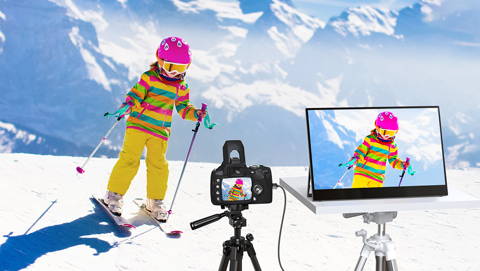 The built-in 10000mAh large-capacity battery adds portability to use outdoors, such as connect 15.6-inch wireless monitor to camera as a second screeen. The charging time is 3-4 hours and the use time is 4-5 hours.
UFree technology can cast the screen in real time and enjoy the efficiency brought by the second screen. Not only suitable for indoor use, but also improve outdoor work efficiency. 15.6-inch wireless monitor can be used in office, coffee shop, travel and other scenes.
Connect your device to the computer portable pc monitor via UFree, extend your mobile phone screen, successfully realize screen sharing, and improve work efficiency. No need to worry about wiring and charging problems, which brings great convenience to work and life.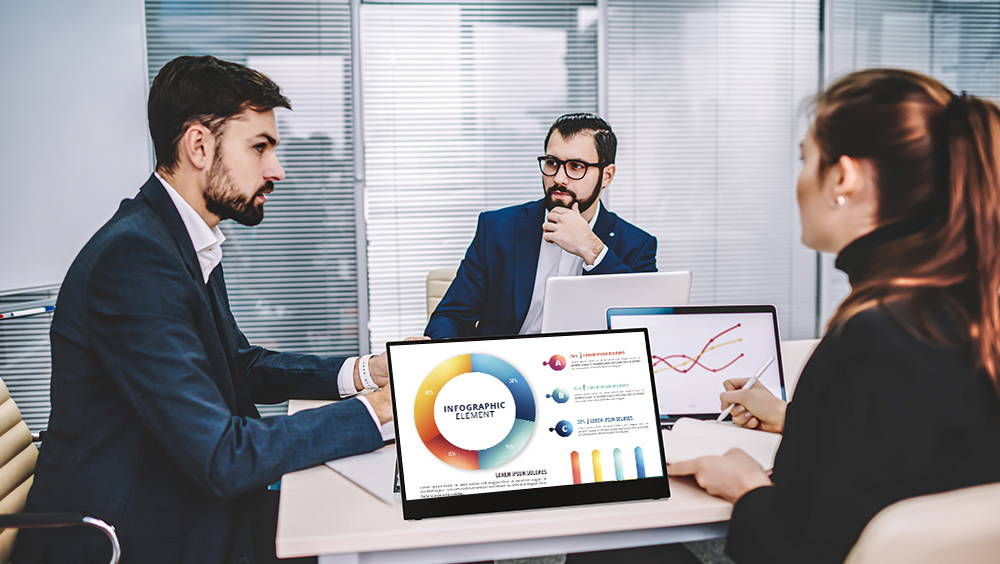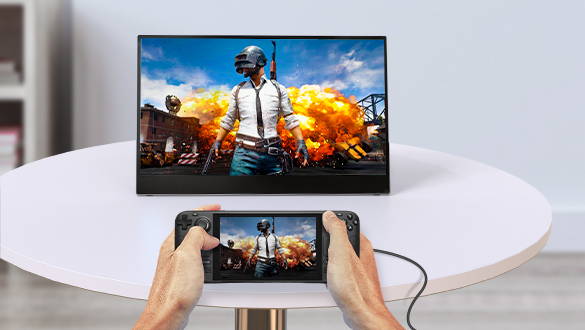 Gamers are probably very concerned about latency. Now, with the UFree 5G mmWave Wireless Monitor, those concerns are gone. You don't have to worry about it anymore. For example, you can enjoy your Steam Deck anytime, anywhere without any lag.
In addition to wireless connection, model V itself built-in full-featured type-c and moni HDMI, compatible with a variety of daily devices such as Samrtphones, Computers, Laptops, Switches, Steam Decks, PS4, PS5, Xbox, Cameras, etc. Bring great convenience to users.
Adding a 15.6-inch touch screen display to the computer can increase desktop space, and multi-window can handle multiple tasks at the same time, improving work efficiency.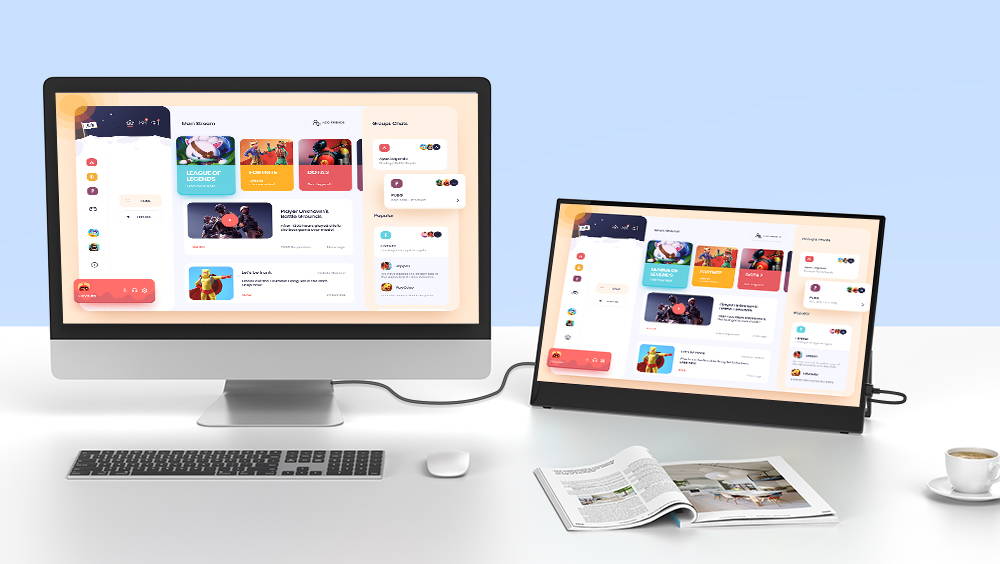 Directly expand the screen of the game console through the type-c and HDMI interface on the monitor to obtain a higher level of gaming experience. Every game detail of the screen will be seen clearly, can quickly capture the enemy and increase the winning rate.
More Powerful
Beyond Your Imagination

1.74lb (0.79kg) FeatherLike


Built-in 10000mAh battery

Multi-touch Without Bluetooth

5G Millimeter Wave Wireless

Easy Calibration OSD Touch Menu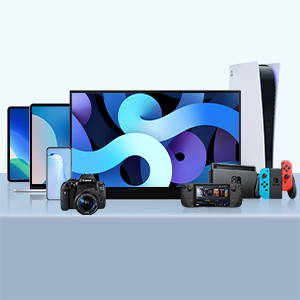 Including full-featured type-c and HDMI interface, it can be connected to computers, smartphones, laptops, PS5, Xbox, Switch, Steam Deck, cameras and more.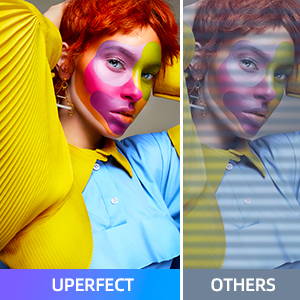 UFree adopts low blue light technology to reduce damage to eyes. No flicker, reduce eye fatigue and increase eye time.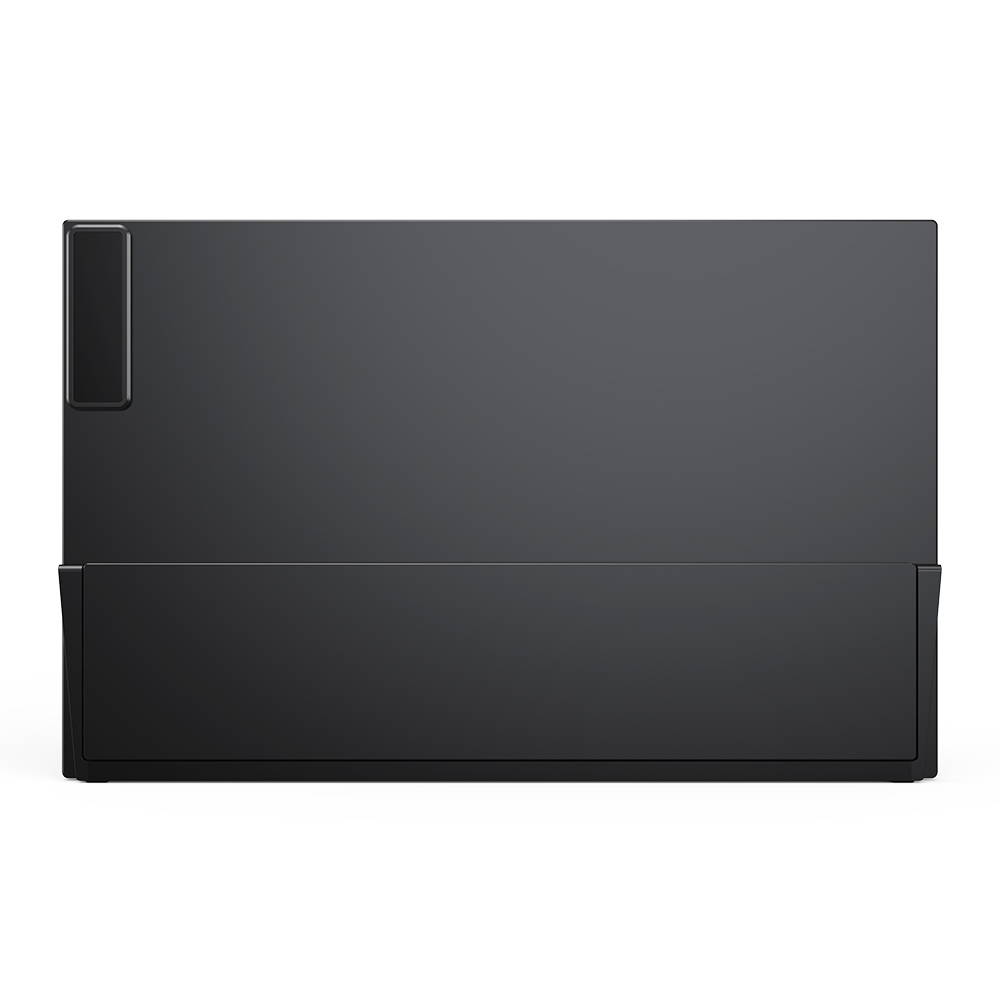 Built-in 2W speakers, bringing immersive 3D surround sound effects, especially suitable for music, games, movies, music, etc.
Shipping 2-7 days from oversea warehouse or 15-25 days by international express.
Gain peace of mind with support in 24 hours and 2-Year Warranty
Take it home and enjoy them with no hesitate. Contact us within 30 calendar days for returns without hassle.
Shoppay is availble for 4 interest-free payments.
Join us on Instagram, share your set up and tag us, win discount or even cash back!